German Skerries
Robert Holman
Up In Arms and Orange Tree Theatre co-production in association with Reading Rep
The Dukes, Lancaster
–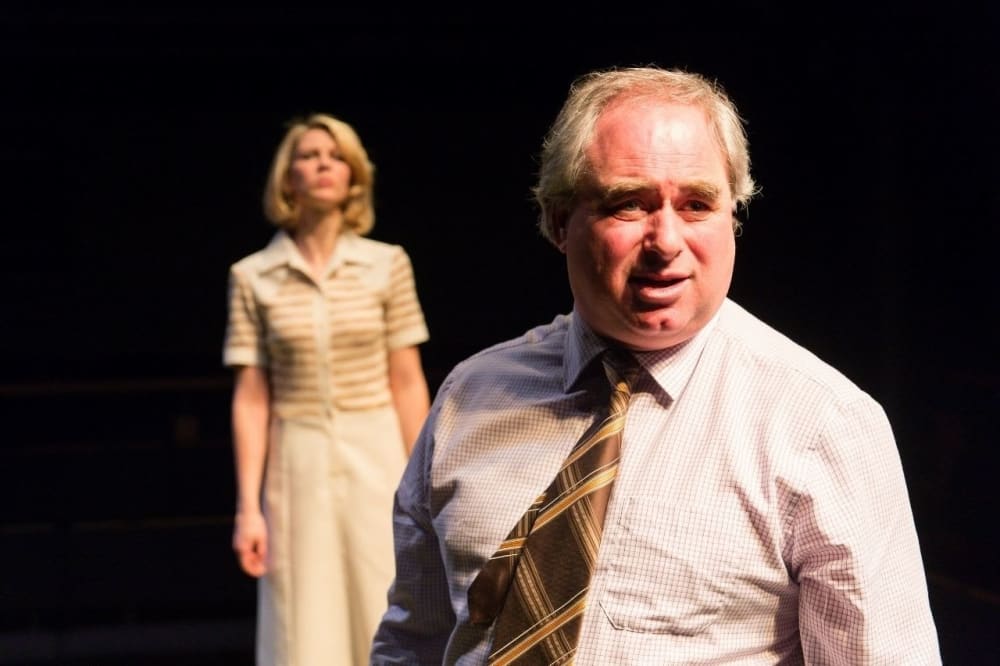 On a grassy headland, at the mouth of the River Tees, two birdwatchers encounter each other and, for 90 minutes of patient viewing, audiences are rewarded with glimpses of an all-too-rare species, the small but perfectly-formed play.
One spotter is a gauche young factory worker Jack (George Evans), the other an ageing school teacher Martin (Howard Ward). Their everyday conversation, gently smoking out details of their lives and attitudes, is briefly interrupted by an acquaintance Michael (Henry Everett), while in later scenes we meet Jack's wife Carol (Katie Moore) brought to this remote spot to understand a little more about her husband's hobby.
In the finest tradition of much more ancient theatre, all the real action takes place off-stage. An underwater pipeline explodes, bringing tragedy; an ensuing industrial dispute can be heard in the distance. But these four characters' lives are to be changed forever.
German Skerries (the name of nearby rocks and the scene of a wartime tragedy) reveals a lot by showing you only a little.
For audiences, it is a vicarious, intense and richly-rewarding experience, as warm and measured as the servings from Martin's Thermos flask.
It could well be a reflection on the three ages of man; or of the tide in the affairs of men; or it could just all be a gentle affirmation of the power of the commonplace.
A highly-accomplished cast, directed by Alice Hamilton, make it look all too easy to achieve such dramatic potency. Designer James Perkins evokes a setting perfectly suited to the Dukes' Studio dimensions, and Simon Gethin Thomas and George Dennis conjure an effective light and soundscape.
Robert Holman's German Skerries is being given its first major revival since winning its author a major drama award. The Dukes was fortunate indeed in being one of just five venues included, if only for two nights.
Reviewer: David Upton