Gertrude – The Cry
Howard Barker
LWL Investments & Entertainment Ltd and Theatre N16
Theatre N16
–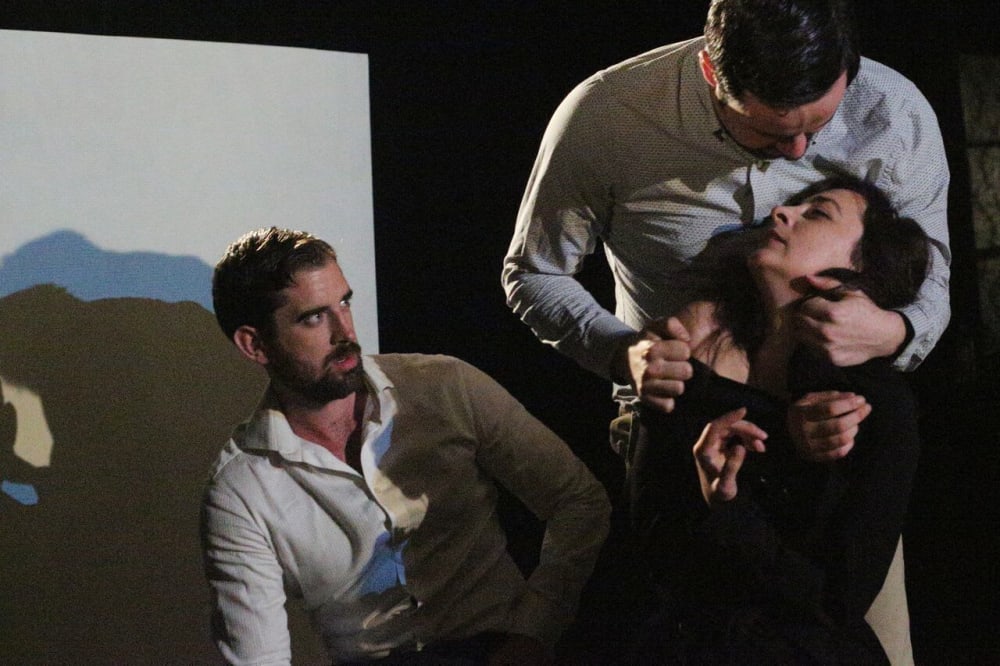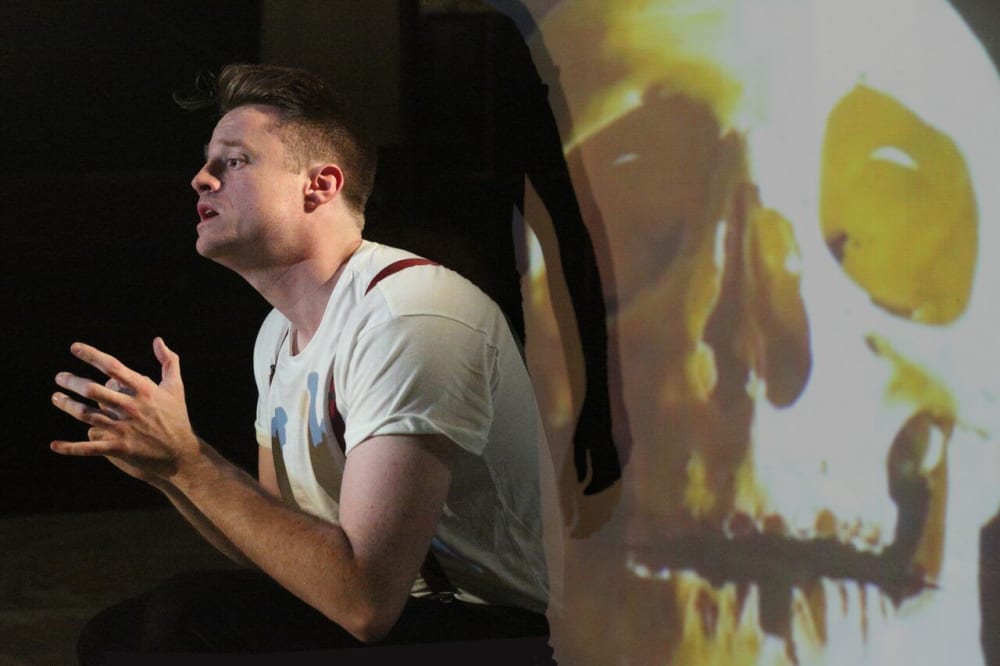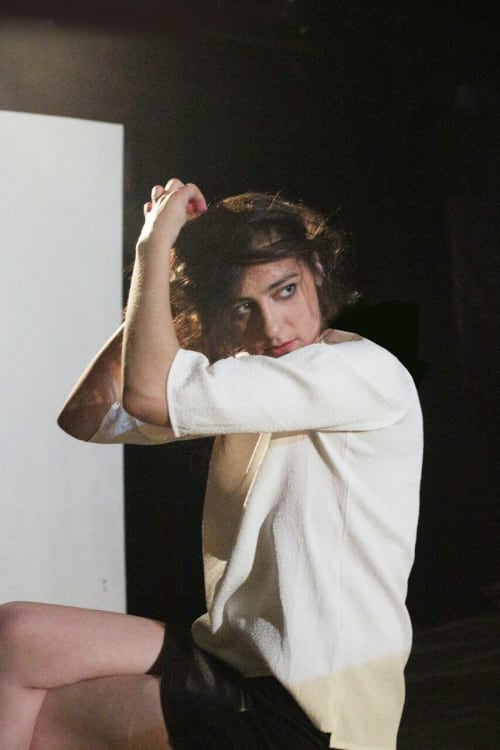 Gertrude is the Queen of Denmark, Hamlet's mother, widow of Old Hamlet and wife of new king Claudius and the Cry is hers, one of orgasmic ecstasy. This is no play for the squeamish: it offers nudity, simulated copulation and other erotic acts and plenty of four-letter frankness.
Barker uses Shakespeare's characters but this isn't a reworking of Shakespeare's play; though it too ends up with a pile of corpses, it is an entirely new one. Hamlet, you will remember, is upset about his mother's remarriage and then called on to revenge his father's murder of which it is implied she may not have had knowledge.
Barker's Hamlet doesn't worry about revenge, but there is plenty for this court keeper of morals to be upset about. This Gertrude not only knows about the murder of her husband but instigates it and copulates with her lover over his brother's body.
This Hamlet's hang-up is not procrastination but verbosity, though he tries to curb it, and at two hours without an interval the play too goes on a bit. It says a great deal for the performers and this production that they manage to sustain attention.
Director Chris Hislop prepares his audience for what is to come with a video sequence on the screen at one end of a raised traverse stage that offers kaleidoscopic images that gradually get more and more sexual as they bring innocent body surfaces to suggest other anatomy, mixed with an orgy of glitter-coated nudity and cones covered in circling blades.
Later, there will be appropriate images to support certain scenes: an image of a chattering skull as the murdered Old Hamlet sits up to become Young Hamlet is particularly effective. A simple but striking lighting plot and the discreet use of sound add atmosphere, but the emphasis is entirely on the actors who emerge from the encircling darkness, disappearing in a flash out of the room. When present, they are in touching distance, a curving breast or a bouncing bum in the eye line.
It is not easy to see what point Barker is making, perhaps that people are driven to do things by passions beyond our control, but this is a text full of ideas and rich writing.
Gertrude has a devoted servant called Cascan (gently played with great presence and a beautiful Scots voice by Stephen Oswald) who often becomes a kind of chorus. At one point, he calls himself Uncle Dennis, at another could even be God, and always expounding wisdom.
He describes sex as love that has run out of words. Hamlet is not Shakespeare's 30-year-old ex-Wittenberg student but a troubled teenager going through what he calls "the purgatory of adolescence" and there is plenty for high priggish morality to get upset about. Gertrude herself is only 34 with little in her mind beyond rutting and shoes.
Isabella Urbanowicz passionately presents her wild-eyed pursuit of ecstasy, first with brother-in-law Claudius (darkly brooding Alexander Hulme) and then with David Zachary's nervously hysterical, panty-sniffing Albert, Duke of Mecklenburg.
Hamlet has a girlfriend, Ragusa (I J Reeves), as ready to strip off as his mother and his grandmother Isola (Liza Keast) looks on, protective of her sons but jealous of Gertrude's sexual abandon. In some ways, Barker is making a feminist statement, his Gertrude indulging in all the excesses often taken to mark out masculinity while Isola, critically watching, wishes she'd been given such freedom.
Barker's play has elements of comedy; it could be played farcically though that might be wearying, but the intensity of performances here discourages laughter and, too involved in the production's sheer theatricality, there is no time to worry about what it might mean.
With the final pile up of corpses, the play's fleshy physicality is stilled with all playing dead remarkably really, especially Hamlet, dead through a long scene beforehand and then buried at the bottom of the pile.
Reviewer: Howard Loxton