Gertrude's Secret
A series of monologues by Benedick West
New End Theatre
(2007)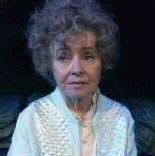 Nine monologues are delivered by eight actors. The monologues are a mixed bag of snippets from the lives of different individuals.
Each character is allocated approximately a ten minute slot to convey a confession of a sort which culminates in a twist. The monologues are all structured similarly, with each confession disclosing a disappointment and a sense of frustration. They reach a minor climax but the constant shifting of characters unavoidably removes the prospect of any suspense.
Maureen, in the first monologue, provides a perfect prelude to the rest. It is humorous and is entertainingly delivered by Felicity Duncan. Maureen, like the others, is someone you hope not to be seated next to on a flight or anywhere else where you are strapped to your seat. Like a loner on a park bench, she pours her heart out telling us about Derek. The opening to her monologue leaves one not knowing what to anticipate: "The funny thing," she tells us, "is Derek and I kept meeting by chance in the most absurd places and we began to think it was fate that was throwing us together". Eventually Maureen's delusion becomes transparent and the audience is aware of the less romantic reality in which Derek is a victim of her stalking. The account is amusingly told and spiced with a tale reminiscent of Fatal Attraction where Maureen confides that it was wrong of her to have poisoned Derek's cat.
Richard Leaf, as Desmond, is a man who had it all until he suffered an accident which confined him to a wheelchair after which he was abandoned by his wife. Once again our ten minutes hero deludes himself and fantasises a future the audience knows is out of his reach.
There is also a child monologue. It is that of Emily, acted by the playwright's thirteen-year-old daughter Jerusha West. She is left by her father waiting in a hotel room in Amsterdam. She unburdens thoughts of constant encounters with programmes and magazines showing explicit sex. The monologue is laboured, although a note of authentic feeling resonates in her delivery.
The production culminates in Gertrude's monologue. This was movingly portrayed by Prunella Scales. She depicts a vulnerable and aging woman who has been subjected to abuse all of her married life. Scales, dressed in an old dull green dressing gown, is seated on a sofa. She looks somewhat distressed and glares at the silent telephone, waiting for her daughter Kimberly to call her as it is, after all, her birthday. Gertrude's monologue deserves to capture the title role of this play. It is the monologue where text and delivery surpass all others. Gertrude's Secret would have benefited from fewer but more involving monologues, like this one.
Until 11th February
Reviewer: Rivka Jacobson