Getting Better Slowly
Nick Wood
Adam Pownall
Lincoln Drill Hall
From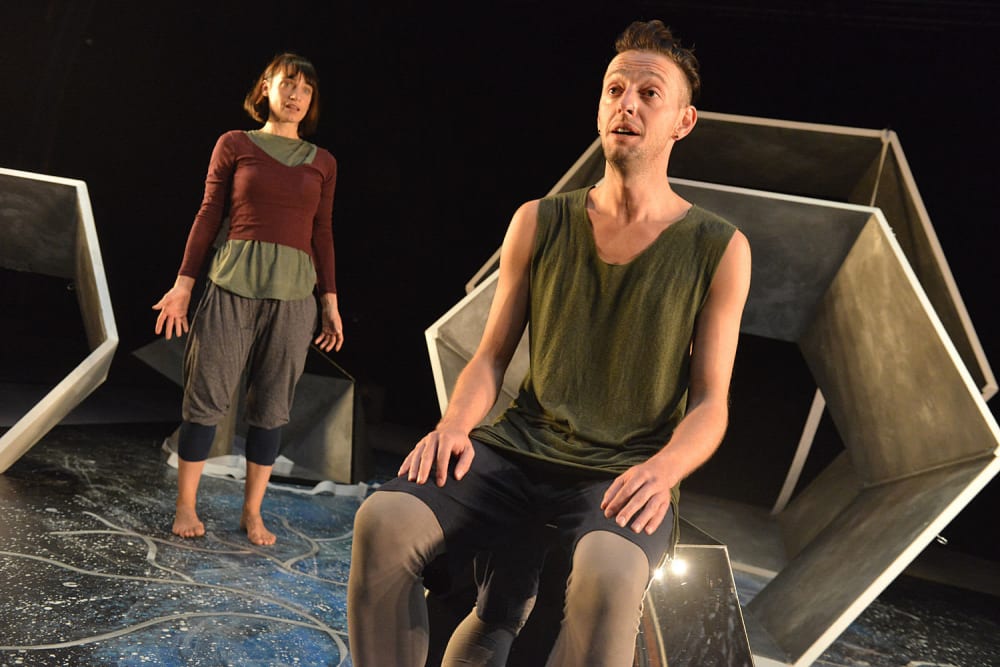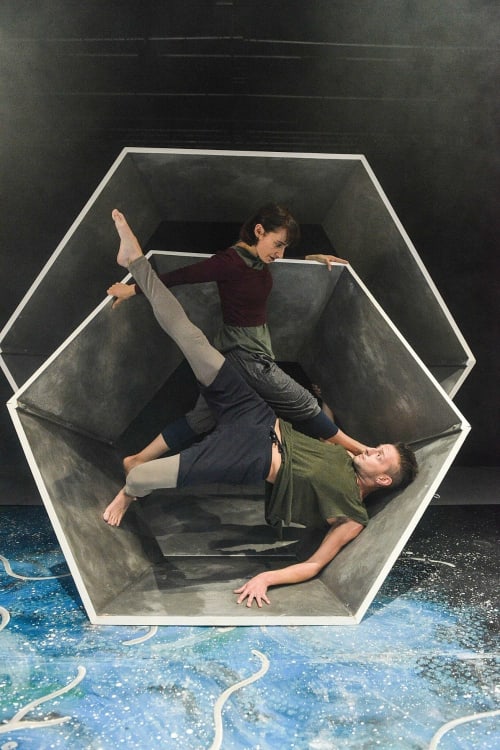 Apparently, watching films about viruses is a 'thing' at the moment. Viewings of Outbreak (1995), Contagion (2011) and even the Ingmar Bergman classic The Seventh Seal (1957) are as high as ever although, personally, I find the idea rather ghoulish.
So to discover that Adam Pownall, producer and programmer at Hull Truck, had streamed Getting Better Slowly—an account of his own experience of a deadly virus—felt something of a mixed blessing. However, those of us missing our regular fixes of theatre are increasingly taking to watching it streamed on YouTube. It may feel a bit like paddling with your boots on, but it's better than going without.
Some years ago, Adam Pownall, a fit, healthy and crazily busy young man, felt unwell one day. Assuming it was little more than 'a virus' (that expression will never seem so anodyne again), his treatment was simply painkillers and bed-rest. The symptoms not only persisted but worsened drastically. At length, Adam was diagnosed with Guillaine Barre Syndrome: a rare disorder which can cause paralysis. In Adam's case, it did just that—mercifully, only temporarily.
Some time later, writer Nick Wood bumped into Adam—quite literally knocking his foot—and was surprised at his pained reaction. The two of them decided to make a play of Adam's story. The title, as well as the physical evidence of Adam's presence on stage, reassures the audience that all will end well, but it belies nothing of the journey that is taken in the process.
This particular performance under review was staged at Lincoln's Drill Hall but toured extensively. Adam and fellow actor Kitty Randle tell the story against the background of Kate Unwin's design of kaleidoscope-like blocks: clinical, geometric and grey—a world of sharp symbols and cells, but one which affords fluid and fast movement and adaptation. A contemporary score provided by Poetical Machines punctuates a relentless and tense narrative, told through both physical theatre and the spoken word, as Adam moves from health to sickness and incapacity.
The illness too is symbolised in Kitty Randle's personalising of it, a device which chimes with current statements about coronavirus as an 'enemy' which, apparently, we'll 'send packing'. However, in theatrical terms, this kind of physicalising allows a non-naturalistic battle between victim and illness and, as the play progresses, one that deepens into psychological mind games. One might feel better, the illness taunts, but can you be sure you're 'getting better'?
Ironically, it is during the recovery that the play delves into its darkest moments. The physical agony of trying to learn to walk again, the desperate desire to live a normal life all too quickly and coming to terms with having nearly died are explored fearlessly but, often, with a quiet intensity. It's those beautifully articulated passages of contemplation—reflective, painful and poignant—that makes one wonder if the journey of recovery is ever truly complete.
This is a taut and emotional piece of theatre which culminates in an ultimately uplifting conclusion. It's a triumph for all members of the creative team but most particularly, for Adam Pownall himself.
Reviewer: Richard Vergette