Getting the Third Degree
Dougie Blaxland
Kick it Out in association with RougHouse Theatre and Live Wire Theatre
Greenwich Theatre
–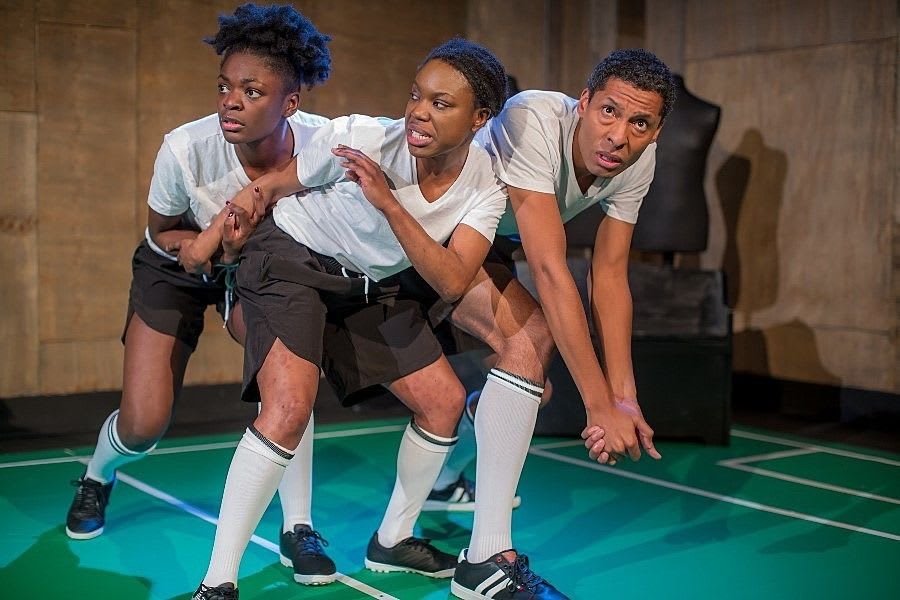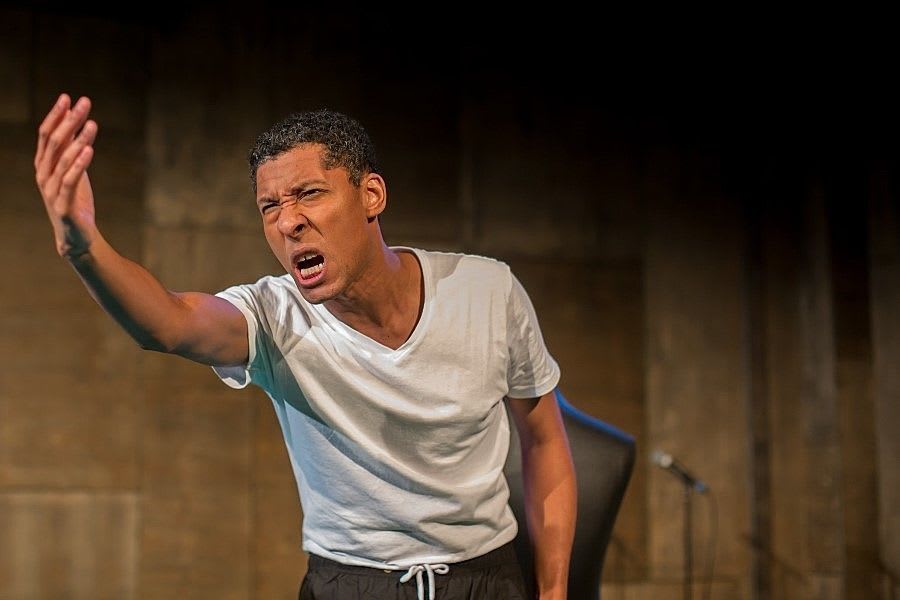 Laurie Cunningham had an impressive style on and off the football pitch, whether you were watching his speed in opening up a defence, or his balance and reflexes as he scored goals. By some chance, you might even have seen his fine footwork in the dance halls win him a dancing competition. He would always claim that dancing was part of his football training.
But being a black footballer was no easy thing in the 20th century, as Dougie Blaxland's entertaining play Getting the Third Degree illustrates.
A fast-paced sequence of short scenes take us from his birth in London to his final days in Madrid, during which time he astounded crowds with his ability at Leyton Orient and West Bromwich Albion in particular.
Although in 1977 he became the second black footballer to play for England, there was constantly the pressure of racism.
We hear how, in the early part of the century, Jack Leslie might have been the first black footballer to play for England, but when the selectors realised he was 'a man of colour', they changed their mind.
There were times when the fans of an opposing team would chuck bananas and other objects at Laurie while they made ugly racist noise. At one point, facing a huge abusive mob of Millwall supporters, he responded with a black power salute.
Even off the pitch, he could have such problems, getting into a fight with a group of West Brom racists who, when they suddenly recognised him as belonging to their team, backed off with odd sounding apologies.
Those were times when he couldn't even expect much sympathy from police. On the way home from training, he was arrested by police under the notoriously racist SUS laws. When he told them he was just returning from football training, one replied, "and I'm a ballerina."
Actors remind us of the context Laurie had to contend with by performing extracts from the racist "Rivers of Blood" speech by the local MP Enoch Powell and some of the cruel nonsense of John Tyndall, leader of the National Front that used to sell its paper outside the grounds.
But this very physical show, with clips from a musical playlist of the period, is always upbeat and in an opening that nods to West Brom manager Ron Atkinson's affectionate dubbing of Laurie along with two other brilliant black West Brom players as The Three Degrees after the American soul group, the three actors open the show by dancing onto the stage in silver dresses singing "When Will I See You Again".
The 21st century is different. There are now black players at every level in the game, except the board rooms still look strangely white and last time I looked there were only six black managers of the 72 football league clubs.
And anyone thinking the generally better behaviour of fans at the grounds marks a shift to racial harmony should catch a sight of the thousands of Tommy Robinson's Football lads, that not long ago crowded Whitehall, to cheer on racist speeches and threats to ethnic minorities.
The production is touring England and Wales.
Reviewer: Keith Mckenna