Ghost Stories
Andy Nyman and Jeremy Dyson
Fiery Angel and Limelight Productions
Arts Theatre
–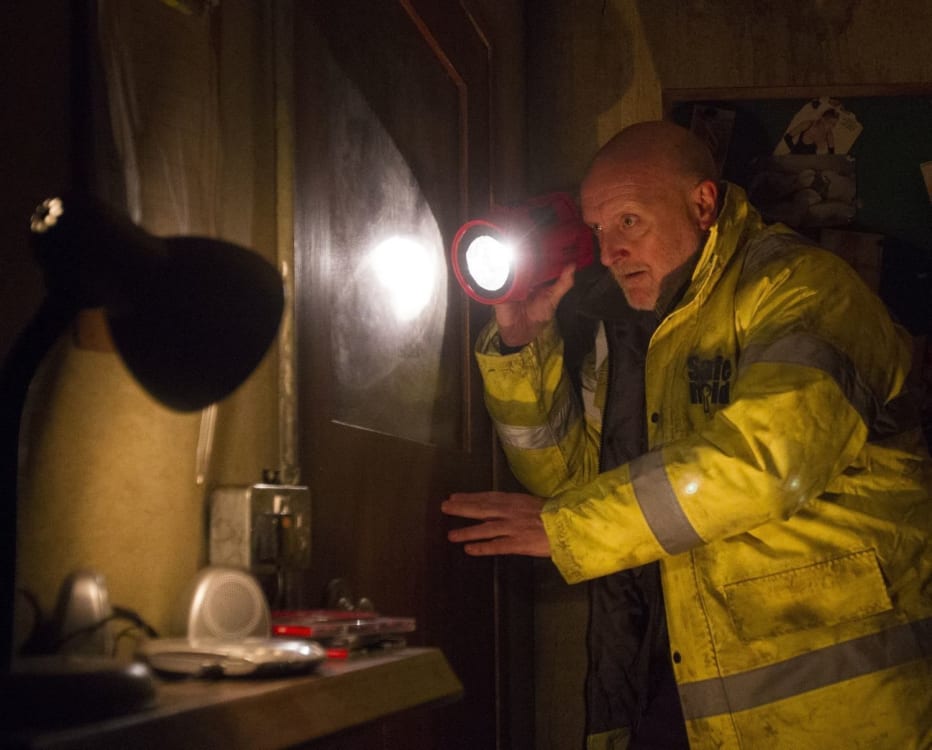 Flickering lights, creepy sound effects, wall markings and police tape all help create a tense atmosphere as the audience entered the Arts Theatre for the star-studded press night of Andy Nyman and Jeremy Dyson's Ghost Stories.
First seen at the Liverpool Playhouse in 2010, Ghost Stories has been touring around the world and now finds itself back in the West End.
I absolutely love being scared be it when reading a book, at the pictures or at the theatre, however, like comedy, horror is notoriously difficult to master on stage.
I'm not going to ruin the story (as some undoubtedly will); however, I will say that the multi-layered script is smart, sharp and witty whilst also, perhaps unexpectedly, containing elements of touching sadness. It's not as simple or chilling as Susan Hill's long-running The Woman in Black (which still freaks me out to this day) but there is plenty here to keep you on edge throughout.
As well as the writing, essential to the success of securing chills is the delivery. The small cast works together well in this demanding piece (as timing is everything) and even though they are compelling, I was left wondering, why did they all need to be white males? This, of course, is a completely separate argument.
Jon Bausor's detailed design frames the action well and there are a host of clever special effects courtesy of Scott Penrose. James Farncombe's lighting and Nick Manning's sound are utilised to their full potential, obscuring the audience's vision at certain moments enabling maximum tension to build.
There's nothing acutely wrong with Ghost Stories, for it certainly delivers on thrills, but, for me, there wasn't enough there to maintain a sense of fear once I'd left the auditorium. It's a very enjoyable evening of entertainment, however, fear is at its greatest when you think it's real and parts of Ghost Stories sadly descend into being silly rather than scary.
Reviewer: Sean Brooks