Ghosts
Henrik Ibsen, adapted by Richard Eyre
New Vic Theatre Company, Newcastle-under-Lyme
New Vic Theatre
–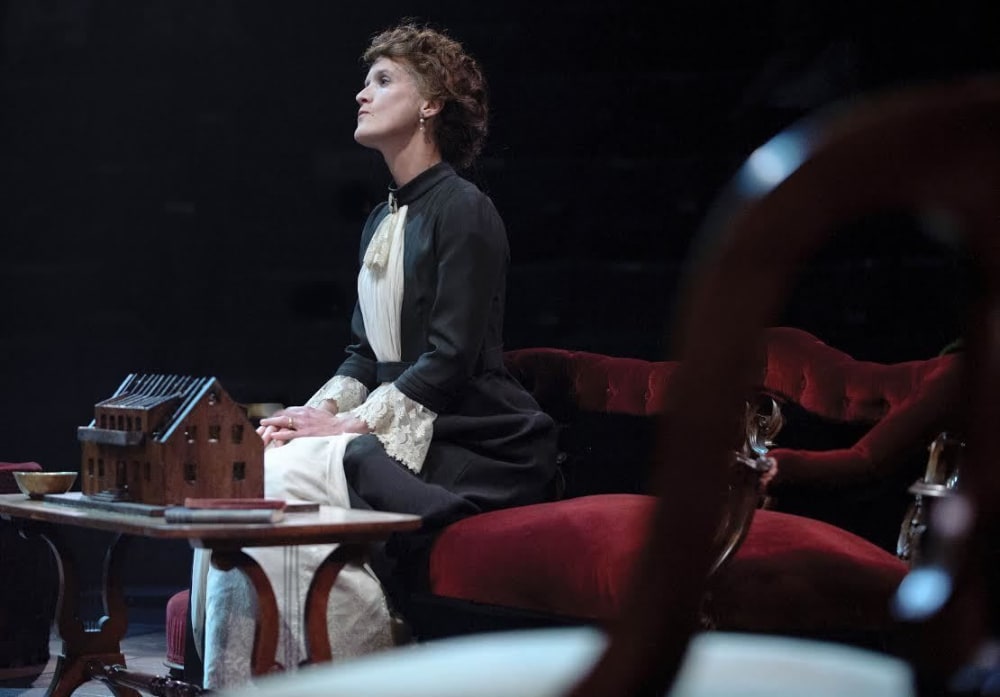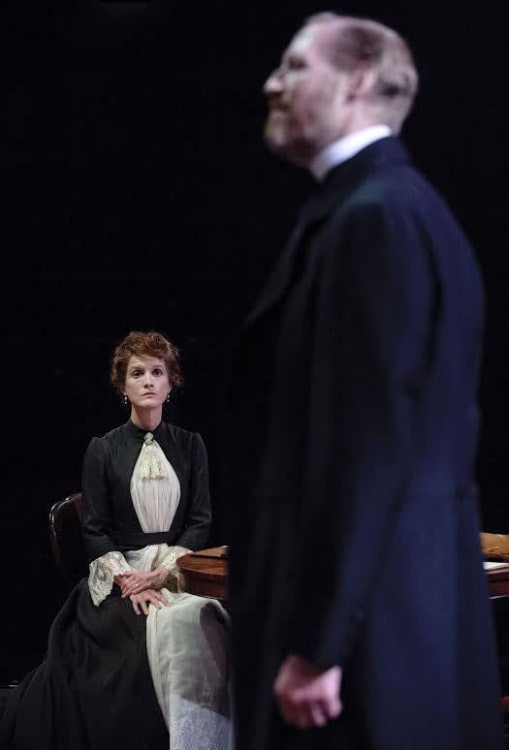 Richard Eyre's 2013 adaptation of Ibsen's biting commentary on 19th century morality led to Olivier Awards for Lesley Manville and Jack Lowden while Eyre won the Evening Standard accolade for best director.
It may seem a bit soon for the New Vic to be producing another version of Ghosts—but the decision is justified by a stunning show which deserves to win awards of its own.
Ghosts, written in 1881, was considered sensational. It shocked audiences and critics alike, with characters described as "abhorrent", the story called "disgusting" and the whole thing was "as foul and filthy a concoction as has ever been allowed to disgrace the boards of an English theatre".
Nowadays Ghosts may appear to be old-fashioned with its themes of immorality, illegitimacy and submission. But people are as fascinated with dysfunctional families today as they have ever been and few are as flawed as the Alvings.
On the eve of the tenth anniversary of her husband's death, Helene Alving tells Pastor Manders what her husband was really like: a drunk and a lecher who slept with a number of women including their maid. Their house was a "university of suffering" for her before she deserted him after only one year of marriage. But she did return to him.
However, the pastor expected her to show duty to her husband: "You have no right to expect happiness," he tells her, and "your marriage was a proper marriage in the eyes of God and the law".
Her son Oswald, a painter, who was sent away when he was seven so that he would not be corrupted by his father, returns from Paris and has fallen in love with Helene's maid Regina, although complications mean they can never marry.
Catherine Cusack gives a thrilling display as Helene. She is convincing as a woman controlled by her desires and aiming for a greater amount of respect than she is afforded. Yet she is also remarkable as a mother who clearly loves her son, wanting to ensure his life does not turn out to be as sordid as his father's.
Mark Donald gives an equally impressive performance as "prodigal son" Oswald. The play comes to life with his arrival; his character almost immediately clashes with the pastor over his immorality.
Later, Donald shows an angry, carefree and vulnerable Oswald, a multi-layered depiction of a man who has returned home because he is suffering from an incurable disease.
New Vic regular Andrew Pollard can always be relied on to come up with a solid contribution and again he does not disappoint. He injects Pastor Manders with a determined piety which causes him to judge others but at the same time makes him afraid to acknowledge his true feelings for Helene.
Louise Collins gives a charming portrayal of Regina Engstrand—the real reason why Mrs Alving gave her a home and a job is revealed towards the end. Miss Collins really gets to the heart of the character although occasionally she does not make herself heard in the theatre-in-the-round.
Mark Carter gives a sound performance as Jacob Engstrand, Regina's drunken, crippled father who is trying to rebuild his life.
Abbey Wright, who has worked with a number of notable directors, has evidently learnt from the experience and directs with aplomb, so much so that this version of Ghosts deserves to win almost as many awards as Richard Eye's production did.
Reviewer: Steve Orme