Ghosts
Henrik Ibsen
The Rose Theatre & English Touring Theatre
The Rose Theatre, Kingston
–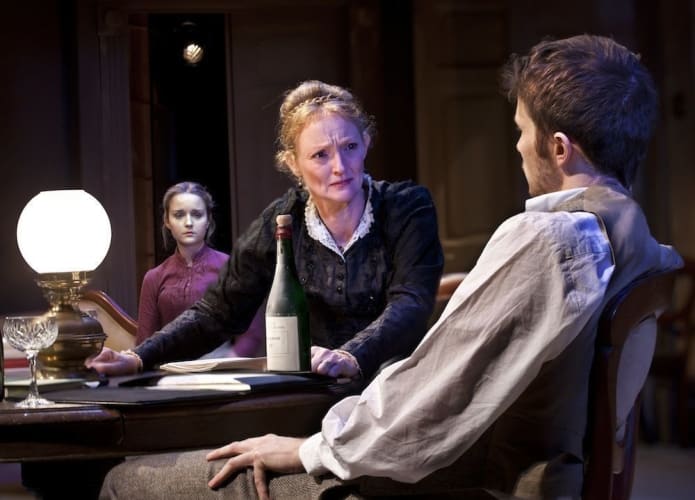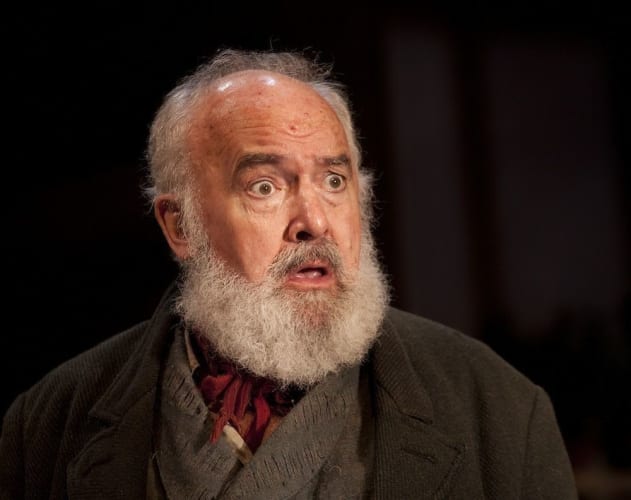 The Rose Theatre's production of Henrik Ibsen's Ghosts is strong and nuanced—a solid offering of classical fare.
Staging his last production as the Rose's artistic director, Stephen Unwin is clearly a master at bringing Ibsen's plays to vivid life on stage, his work no doubt facilitated by a skilled cast overall.
So why, then, am I stuck on the fence over this show?
There's no debating the fact that Henrik Ibsen was a brilliant playwright, bringing theatrical realism to the stage and fearlessly wading into a host of taboos. In Ghosts, he takes on family life, society and the church. Hinging on the complex relationship between a mother and her son, Ghosts incisively examines issues including infidelity, venereal disease, the Church's hypocrisy and incest as the young artist Osvald returns home after a lengthy absence.
There's also no question that this cast is stellar. Serving up his character's God complex in all its hypocritical glory is Patrick Drury as Pastor Manders. He is flanked here by Kelly Hunter's sympathetic Mrs Alving and Pip Donaghy's comically duplicitous Engstrand. As Regina, Florence Hall finds herself caught in one note off the top of the act and doesn't always take in what other actors are offering. For his part, Mark Quartley embodies the troubled artist and hits most of Ibsen's emotional crests as Osvald Alving.
There's no faulting the set either. Designer Simon Higlett gives us realism with a twist, using Edvard Munch's renderings of the set as his inspiration. Featuring a particularly foreboding portrait of Osvald's father that looms over the family home, the only occasion when Higlett's scenography goes awry is in its more expressive attempt to let the sun (and the truth) shine blazingly into the family home at the play's conclusion. Ibsen wrote Ghosts during the same year that the first electric lighting system was used in a theatre production. Realistic lighting, not atmospheric suggestion, played a central role in his dramas.
Ultimately, it's the reception of Ghosts that has put me off. Though perfectly justified, the first night audience tittered at lines referring to the 'duties of the wife' and then let outright chuckles fly when Mrs Alving revealed that her husband had categorically ruined their life by seducing the maid. In these moments, I began to wonder why the Rose (or any other theatre for that matter) would choose to subject Ibsen to sensibilities and a context so far removed from his own that his words, once ground-breaking societal condemnations, landed like comedy.
This question feels like sacrilege to any theatre-lover, including this one. Still, I want to pose it and, even worse, leave it perilously hanging...
Reviewer: Melissa Poll