Gianni Schicchi
Giacomo Puccini, Libretto by Giovacchino Forzano
Teatro Municipale di Piacenza
Teatro Municipale di Piacenza
From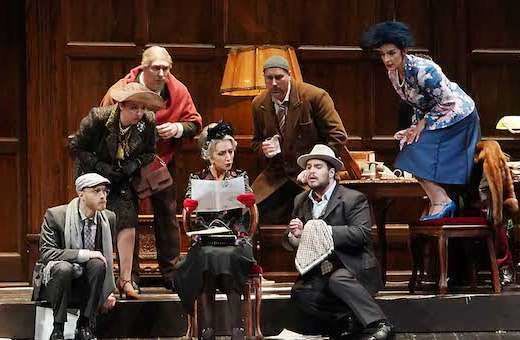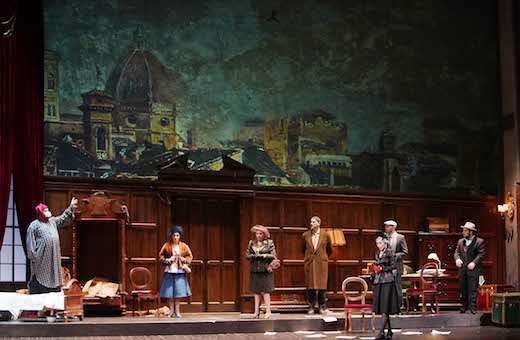 Do you know of any grotesque novel or story or play full of humour and buffoonery? I have a desire to laugh and to make people laugh.
The speaker is Giacomo Puccini. Gianni Schicchi, the one-act opera he composed, was based on a fantastic prank immortalised by Dante in his epic poem Inferno. It had its première at The Metropolitan Opera House, New York in 1918.
Gianni Schicchi in real life was a 13th century Florentine knight and he was famous for his mimicry. At the instigation of Simone Donate, he impersonated Simone's recently deceased father and dictated a will in Simone's favour.
The opera opens with an extremely rich landowner dead in bed. His mourning relatives, expecting a fortune, discover they are disinherited and that he has left all his money to the monks in a local monastery. There is only one thing for the family to do and that is to tear up the will and rewrite it.
Puccini's Gianni Schicchi is no knight but a peasant and infamous rogue. It is his idea to take the place of the dead body and dictate a new will to a notary. He then awards himself the largest part of the inheritance, a mule, mills and house, to the outrage of the family who have to stand by and can do nothing about it, they being accomplices to the criminal offence he is committing.
The squabbling, the blatant greed, the feigned grief for the dead man and the real grief over the loss of money all make for good farce which is rooted in the commedia dell'arte tradition.
Puccini sings of his love for Florence. The opera also includes one his most popular arias, "O mio babbino caro" ("Oh my beloved daddy"). Coming in the middle of all the farcical goings-on, it sounds as if Puccini is sending himself up and it really does need the full Puccini lyrical impact for the joke to register.
Renato Bonajuto's new production for Teatro Municipale Piacenza, which can be seen online, is so serious and so dull. It's not funny. The singers are not comic. If you want an opera full of humour and buffoonery to make you laugh, watch Richard Hudson's musically vastly superior 2011 production for the Royal Opera House, available on Opus Arte DVD. It's inventive, it's witty, it's boisterous and it's brilliantly sung and acted.
The one moment which stays in the mind at Piacenza comes after the opera is over and we are watching the cast, who are now wearing masks, taking their individual curtain calls to a totally empty auditorium: a defining image for the COVID times we are living through.
Reviewer: Robert Tanitch