Giraffes Can't Dance
Based on the book by Giles Andreae and Guy Parker-Rees, adapted by Julia Thomas
Curve, Rose Original Productions and Simon Friend in association with Hachette Children's Group and Coolabi Group
Curve Theatre, Leicester
–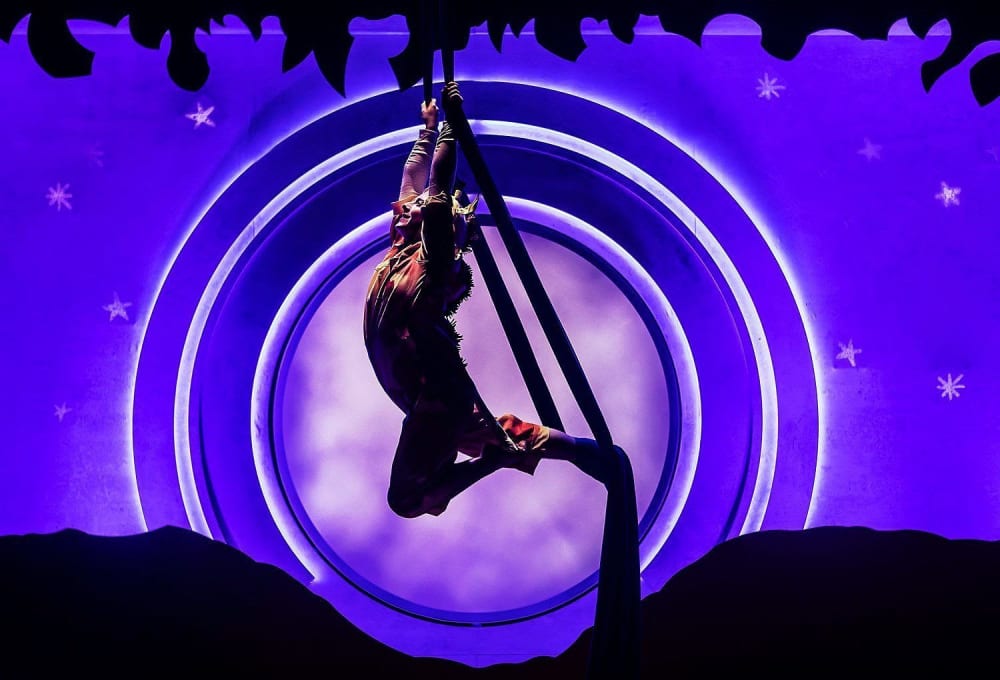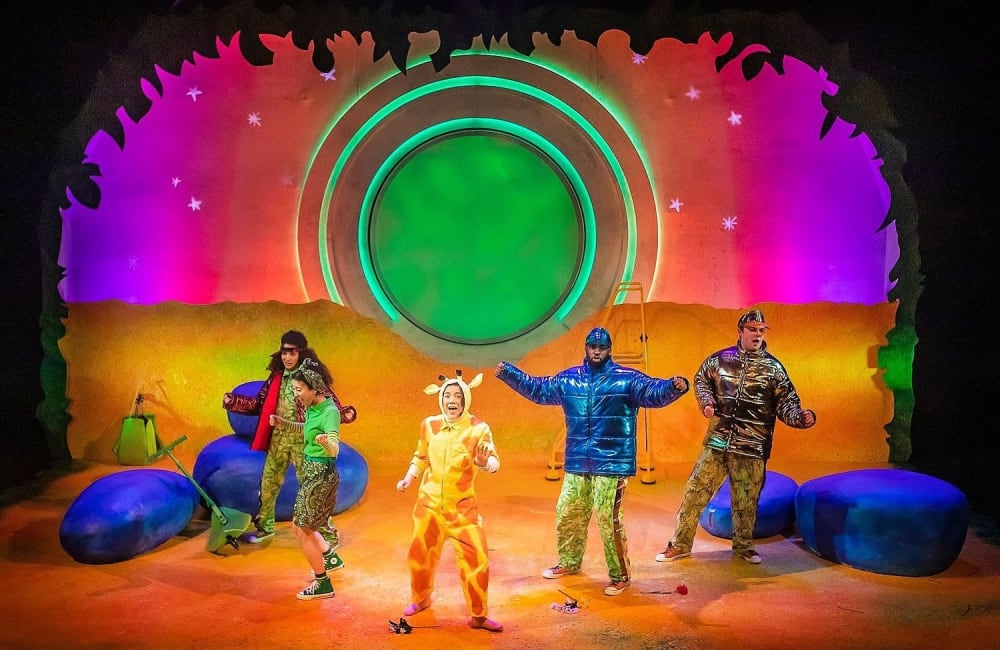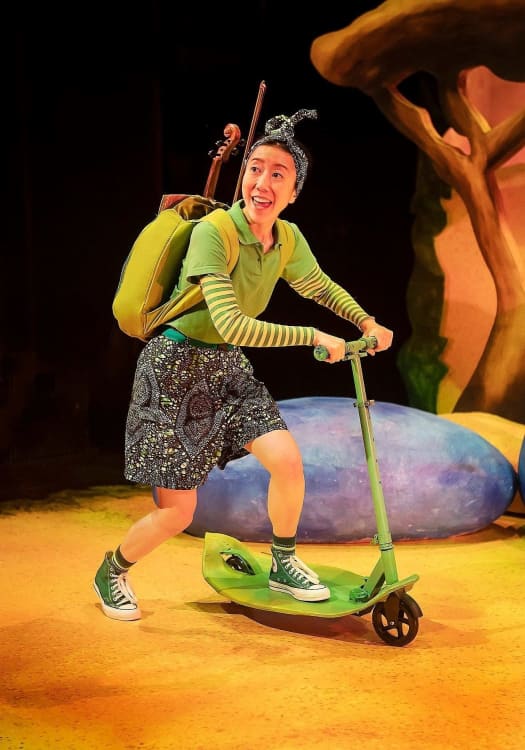 Another Christmas and another stage show adapted from a well-loved children's story. This year, Curve Theatre together with Rose Original and Simon Friend productions have turned to Giles Andreae's award-winning picture book Giraffes Can't Dance (with Guy Parker-Rees's vibrant illustrations).
Gerald (Sophie Coward) is a gangly, ungainly giraffe who doesn't think he can dance, his lack of confidence compounded by the other animals in the jungle who mock his dancing prowess. Poor Gerald can only look on as the jungle animals enjoy a variety of dances at their annual Jungle Dance. A kindly cricket (Phyllis Ho) helps Gerald see that all he needs is a different tune to dance to his own music, and Gerald wows the other animals with his unique moves.
Aimed at the three years to infant school audience, this is a bright, busy, 55-minute adaptation with lots of laughs and audience participation. Adult enjoyment comes courtesy of some Strictly-style references and an amusing voiceover by a naturalist (sounding suspiciously like David Attenborough).
Whilst this is still Gerald's story, adapter and director Julia Thomas has developed the role of Cricket further than in the book; a mentor figure for Gerald, Cricket also acts as Gerald's cheerleader and narrator for the audience. Ho's portrayal of Cricket has something of the zen about it, bringing a sense of concerned calm in opposition to the loud antics of the other animals. In this adaptation, the rhyming pattern of the story book has been replaced by dialogue and a handful of entertaining songs (which although didn't stay in my head, did bring to mind some of the catchier numbers from The Lion King).
Coward is a graceful, rather forlorn Gerald, but his moonlit transformation from knock-kneed non-dancer on his A-frame ladder 'legs' to aerial acrobatic maestro is beautifully performed and wonderfully lit by Jane Lalljee.
As the Beetles, and other jungle friends, Joshua Coley, Gracia Rios and Jason Yeboa bring beatbox and a lot of bouncy energy to the stage, encouraging the audience to move and groove along with the show (a hard audience to please, I felt some of the participation responses towards the end of the show felt a little dutiful). Simon Kenny's costumes add colour and humour, and the shiny Puffa-style jackets as worn by the streetwise Beetles are really effective.
Overall, a lovely show for those with young children, which cheerfully delivers some powerful messages: as well as the story's overall positive theme that it is okay to be different and everyone is good at something, Cricket and Gerald also reassure us that it is okay to feel sad and lonely sometimes.
Reviewer: Sally Jack