Girl From The North Country
Conor McPherson, music and lyrics Bob Dylan
Runaway & Sony Entertainment, Playing Field, David Mirvish, Dianne Roberts and The Old Vic
Newcastle Theatre Royal


Listing details and ticket info...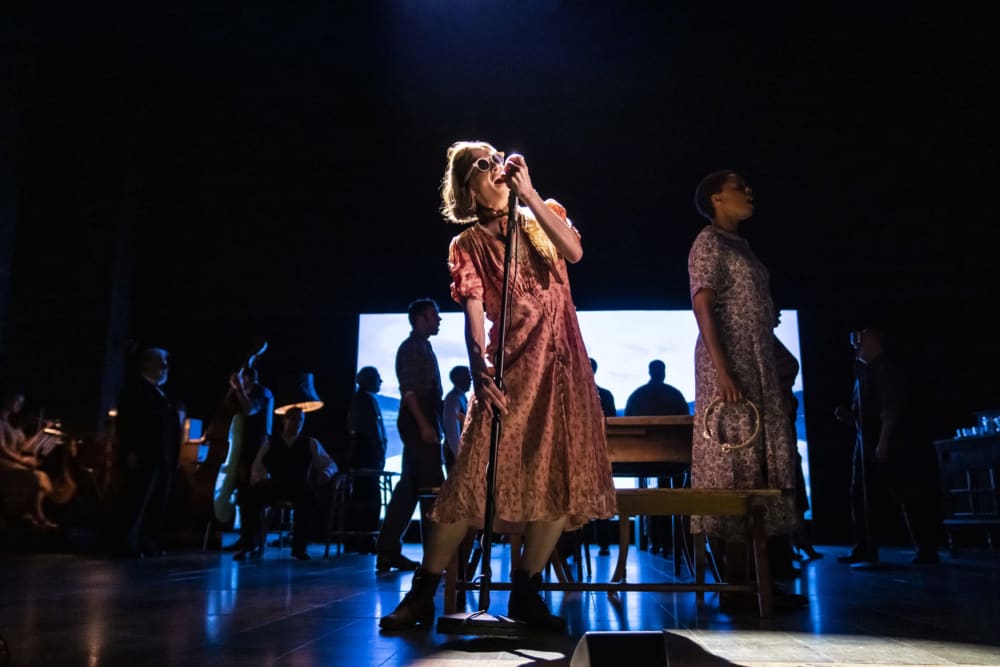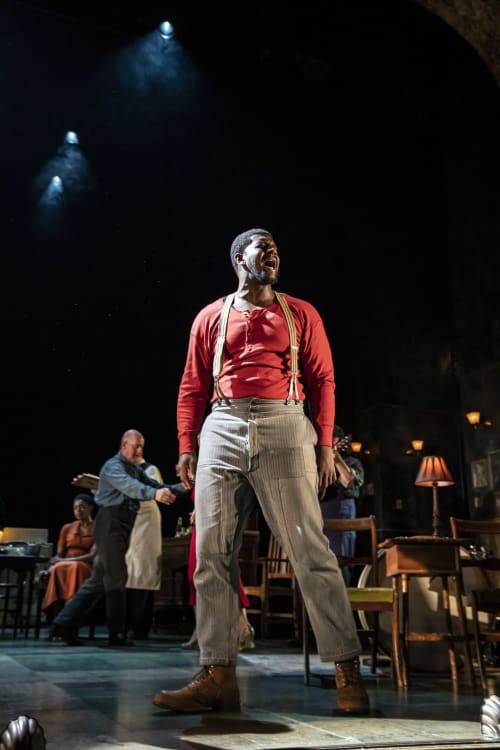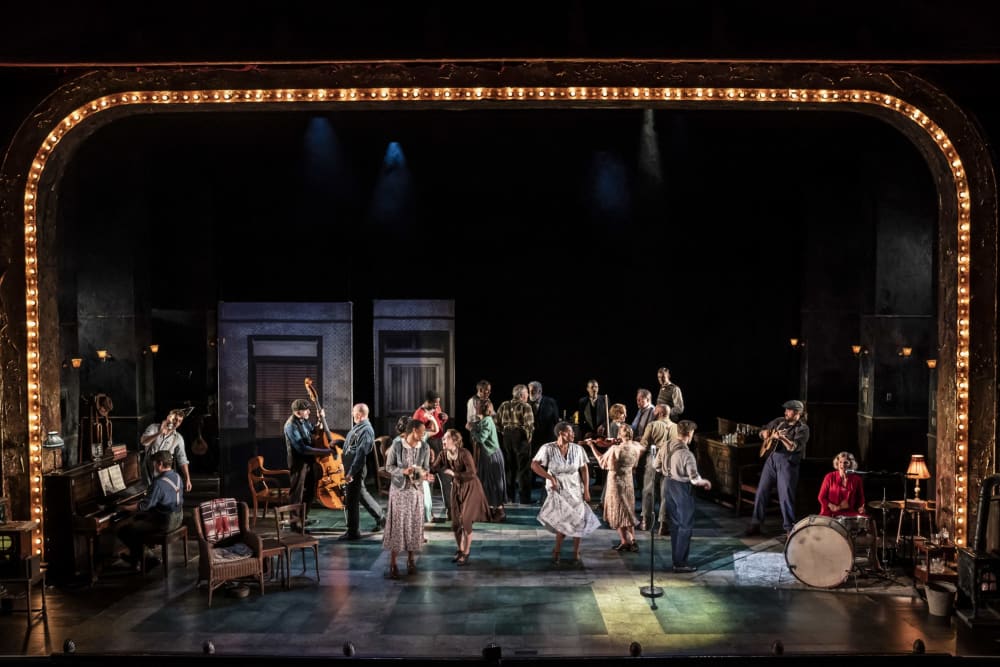 Bob Dylan's iconic music hits town in a sensitive and moving music theatre performance, written and directed by Conor McPherson, probably best known for The Weir, with orchestration by Simon Hale, whose illustrious career includes working with many stars such as Bjork, Jamiroquai, Bjork and Alicia Keys.
It was inevitable that legendary, groundbreaking Bob Dylan, who rose to prominence in New York in the early 1960s with songs that shaped so many peoples' lives, should form the framework of a show, but this is no tribute singalong but a hugely successful, well-wrought music play with much to say about people, their frailties, hopes, dreams, loves and losses.
Set in 1934 depression America, it starts with a lone singer on stage and with the house lights on, so we immediately feel part of the show; the cast enters, swiftly revealing what is a rundown hotel managed by Nick and his now dementia suffering wife, Elisabeth Laine. It's located in the 'nowhere' town of Duluth, Minnesota, where Dylan himself was born and the cast of characters are a motley, highly diverse crew, but what is clear is that no one has money, many lack hope and they're getting along as best they can.
Through the smoothly changing scenes and the songs, we follow their journeys; themes of poverty, racism, unwanted pregnancy, mental and physical health, lack of permanent homes are richly and touchingly explored.
The play is beautifully structured with strongly drawn characterisations and is very and unexpectedly moving. The production is of a really high standard with flexible, evocative sets and costumes by Rae Smith that balance the poetic and realistic and outstanding lighting by Mark Henderson.
The cast are simply superb; Frances McNamee (Elisabeth Laine), a slight and powerful singer, literally changes age and character before our eyes without changing a single piece of costume. Her dance skills are magnetic too. Other noteworthy characters are Dr Walker played by Chris McHallem, Laine's adopted daughter Marianne played with great perception by Justina Kehinde and Joe Scott, the passing, broke ex-boxer performed by Joshua C Jackson, but really the entire ensemble and musicians are marvellous. A mention too for the evocative and often exciting movement direction by Lucy Hind.
I and other audience members weren't quite prepared for how deep and moving the show is. It certainly has parallels with today's world and the current rise in poverty and you don't have to be a fan of Bob Dylan's music to find this a great night of music theatre.
The acclaim and rave reviews since it opened at the Old Vic, London in July 2017 are justified. It has played on Broadway and is now on tour playing in Newcastle from September 26–October 1. Catch it if you can.
Reviewer: Dora Frankel