Giselle

The Royal Ballet
Royal Opera House
–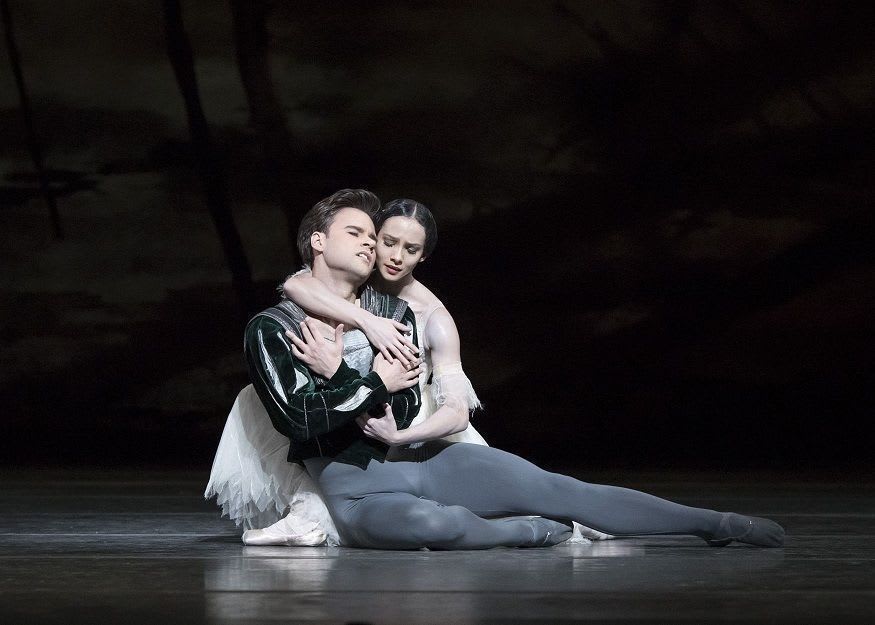 Inspired by poet Heinrich Heine's short prose on the legend of the Wilis in De l'Allemagne, Théophile Gautier's libretto for the 19th-century ghostly tale of "betrayal, the supernatural and love that transcends death" is articulated through movement and mime.
Giselle, ou les Wilis, as it was called, premièred at the Théâtre de l'Académie Royale de Musique, Paris in 1841, sending Italian ballerina Carlotta Grisi to stardom. Today, 177 years on, Grisi's Giselle is still treasured by the timeless hand-coloured lithographs which display her ethereal disposition.
Jean Coralli and Jules Perrot's original choreography, revised in 1884 by Marius Petipa for the Imperial Ballet in Saint Petersburg, returns to the Royal Opera House stage with Principal Francesca Hayward making her official debut in the title role of Peter Wright's 1985 production. Responding to Jennifer Tipton's original lighting, David Finn illuminates John Macfarlane's designs with Koen Kessels conducting Adolphe Adam's score for this two-act Romantic classic.
In a scenic Rhineland village, act I follows Giselle, a peasant girl who falls in love with Count Albrecht (Principal Alexander Campbell), who pretends to be a humble villager named Loys. Fearful of her daughter's choosing, Giselle's Mother, Berthe, played by Principal Character Artist Kristen McNally, warns her of the "ghosts of young girls who have been jilted and die before their wedding day" and encourages her to marry the forester Hilarion (First Artist Kevin Emerton) instead.
Giselle, however, ignores her mother's advice and dances with her beloved, celebrating the end of the grape harvest until Bathilde, danced by First Artist Lara Turk, reveals herself as Count Albrecht's fiancée. Shocked and heartbroken, Giselle snatches his sword and kills herself.
Hayward's mastery to effortlessly accomplish any technical challenge, extended by her intensity of characterisation from a light-footed and blissful young peasant girl to grippingly portraying the darker role which closes the act, psychologically battling in tragedy, all echo her successes in MacMillan's Manon and The Invitation and Arthur Pita's The Wind.
She is fittingly partnered by Principal Alexander Campbell as Albrecht, whose dramatism and sprucely executed solo variations are a centrepiece, alongside the merry Pas de Six which features Soloists Fumi Kaneko and William Bracewell, First Artist Isabella Gasparini with Soloist Nicol Edmonds and First Artists Gemma Pitchley-Gale and Tomas Mock.
In contrast to the character-esque scene setting of the first act, act II moves to Giselle's grave, set in the moonlit forest. As the witching hour approaches, the Wilis, danced by the Artists of The Company appear, "dancing to death any man who crosses their path", led by Soloist Mayara Magri as Myrtha, supported by fellow Soloists Elizabeth Harrod and Meaghan Grace Hinkis as her Attendants Moyna and Zulme.
Magri's unforgiving Queen of the Wilis—her compelling mime, breadth of port de bras and finely detailed strength in her lower limbs as she rebounds across the stage space—transfix the audience. Magri's addition to the Hayward Campbell casting—the production reaches its zenith.
Giselle runs at the Royal Opera House until Friday 9 March 2018.
Reviewer: Naomi Cockshutt