Giulio Cesare
Music by George Frideric Handel; libretto by Nicola Francesco Haym, after Giacomo Francesco Bussani
Opera North
Leeds Grand Theatre
–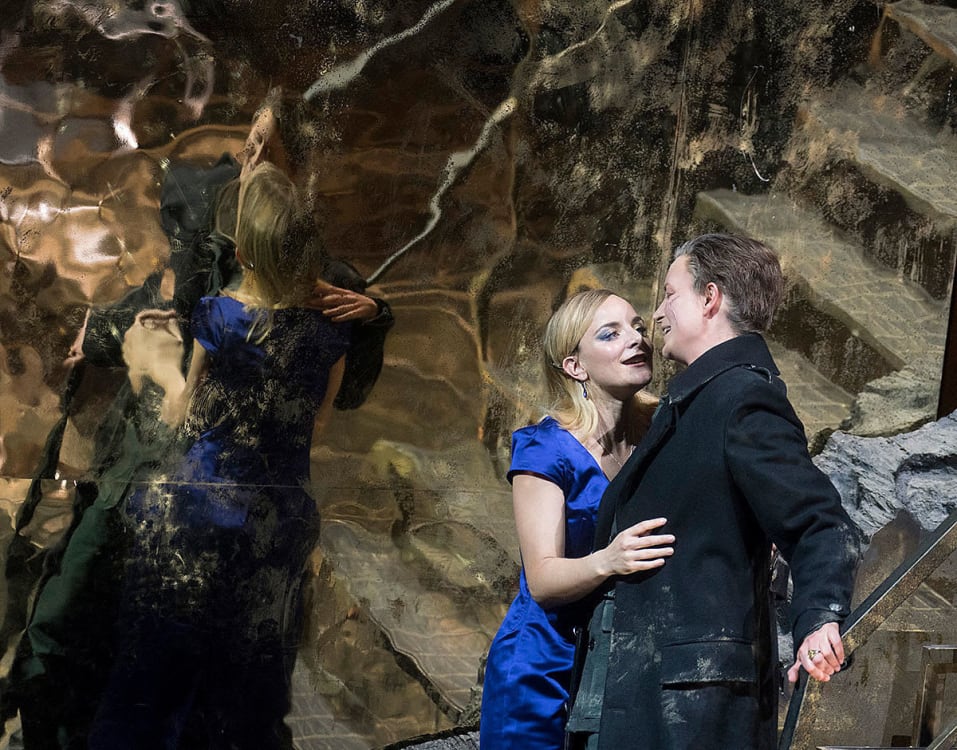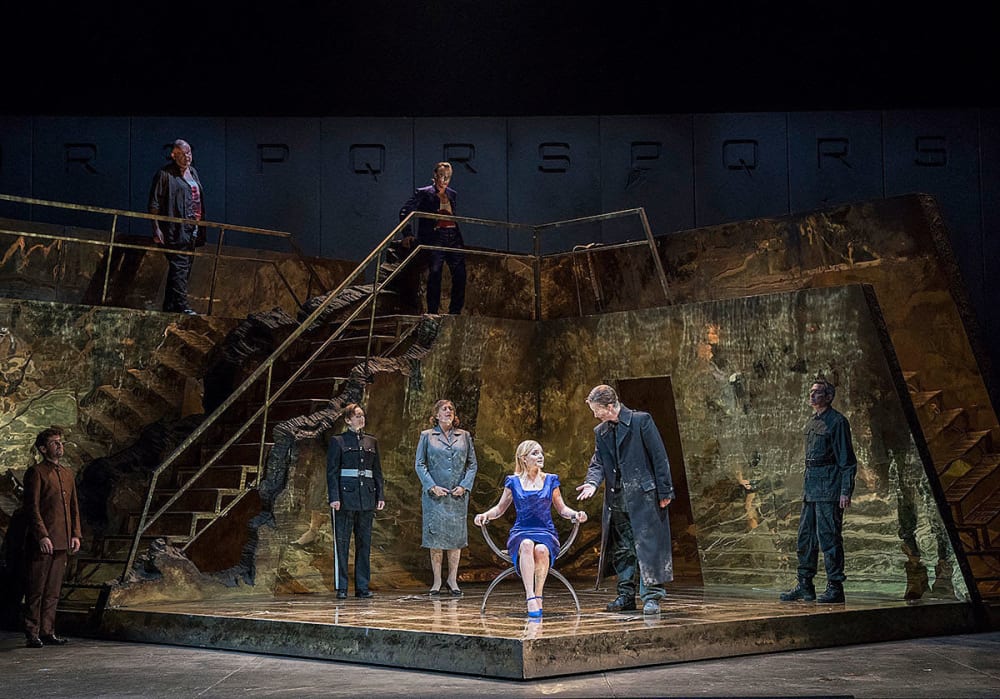 Widely regarded as Handel's greatest opera, Tim Albery's production of Giulio Cesare was first staged in 2012 to considerable critical acclaim. The opera's title may refer to Julius Caesar—the first leader of the Roman Empire after the fall of the Republic—but equal attention is paid to the woman who would ensnare his heart: the legendary queen of Egypt, Cleopatra.
Loosely based on events that unfolded during the Roman Civil War (49-45 BC), Albery's production begins with Pompeo (Jem Dobbs)—Caesar's political rival—being assassinated under the orders of Cleopatra's monstrous brother, King Tolomeo (James Laing). Horrified by this act of villainy, Pompeo's wife, Cornelia (Catherine Hopper), and son, Sesto (Heather Lowe), pledge vengeance against the man responsible.
Cleopatra (Lucie Chartin) also wishes to eliminate Tolomeo and thereby rule Egypt alone, so she enlists the help of Cesare (Maria Summer) whilst posing as a servant, and the two monarchs fall hopelessly in love.
Ever since it was first performed in 1724, Giulio Cesare has enraptured audiences with its dramatic intensity and musical allure. Both these qualities are made abundantly clear in Albery's exciting production, which whittles Handel's original work down to a more audience-friendly three hours.
I was astounded by the calibre of performances in this show, particularly from Lucie Chartin as Cleopatra. Her succession of arias was truly extraordinary and she managed to capture the "infinite variety" that Shakespeare has ascribed to Egypt's most famous royal.
No less impressive was counter-tenor Jamie Laing, who brings considerable sexual menace to the role of Tolomeo. I was also greatly affected by Catherine Hopper and Heather Lowe as Pompeo's grieving family, particularly during the initial mourning scene.
Despite the title of the opera, Cesare is not the most compelling figure on the stage. Nevertheless, Marie Sanner manages to bring quiet authority to the part. There is also strong support from Darren Jeffrey, Paul-Antoine Bénos-Djian and Dean Robinson
Leslie Travers's set design is a feast for the eyes. When we enter the auditorium, we are greeted by the imposing sight of a pyramid base. However, when rotated by Egyptian slaves, the structure reveals the golden interior of an Egyptian palace, which is greatly enhanced by Thomas C Hase's subtle and varied lighting.
Sensitively conducted by Christian Curnyn, a Baroque music specialist, the Opera North orchestra powerfully conveys the texture and nuance of Handel's score.
I'm delighted that Opera North has chosen to revive Giulio Cesare and would urge all opera lovers to seek it out.
Reviewer: James Ballands