Glasgow Girls
Music and lyrics by Cora Bissett, Sumati Bhardwaj (Soom T), Patricia Panther and the Kielty Brothers, book by David Greig
Theatre Royal, Stratford East and National Theatre of Scotland
Theatre Royal, Stratford East
–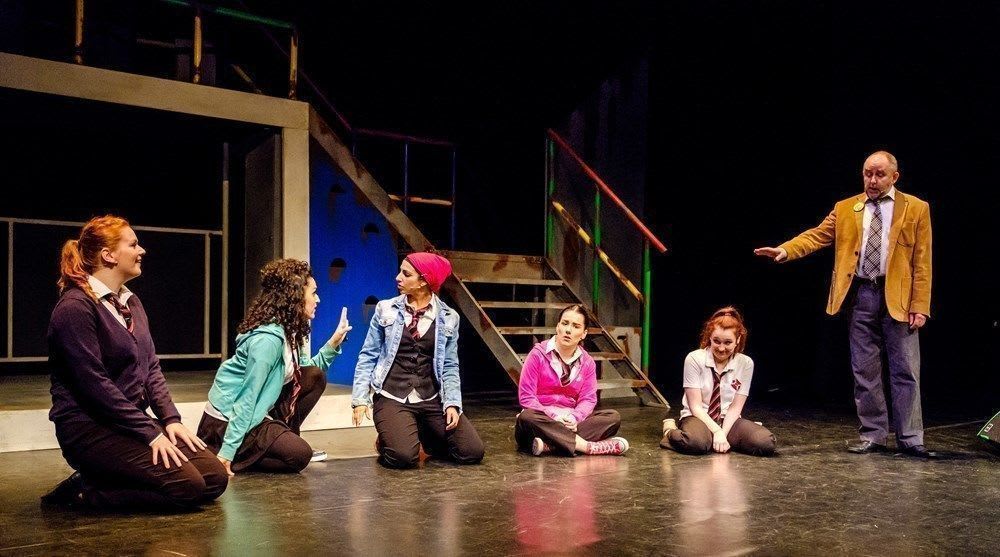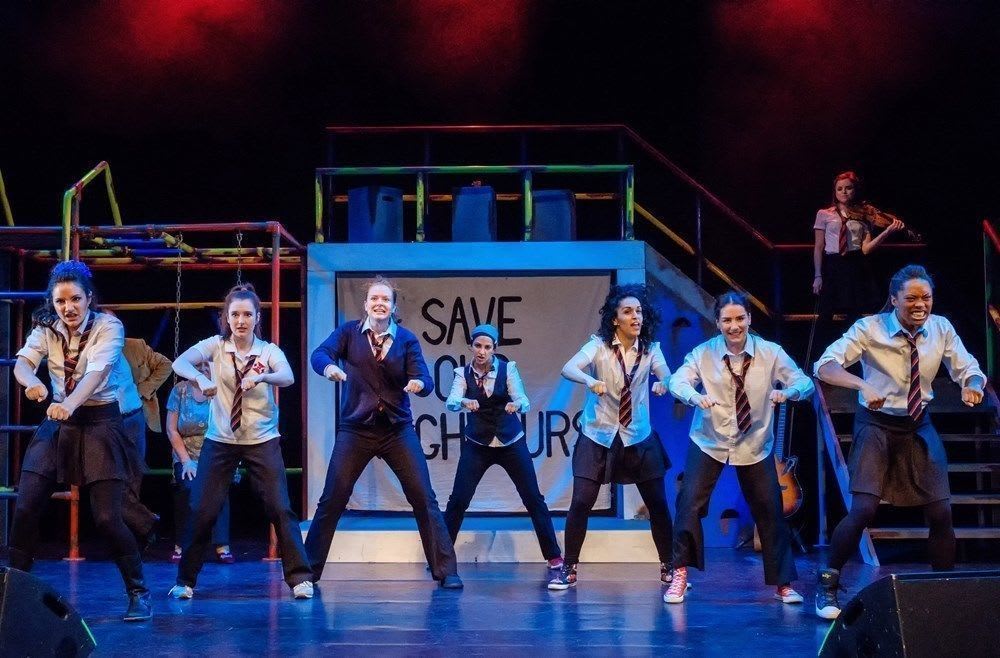 The musical Glasgow Girls opens with the UK Border Agency officials breaking down the door of Agnesa Murselaj's (Roanna Davidson) home at four thirty in the morning in order to bundle her family into the back of a van that takes them to a detention centre she has never seen. It is a terrifying experience which shocked her school and local community.
The family are Kosovo Roma asylum seekers and in 2005 the government declared Kosovo safe for people to return to.
That wasn't something the family agreed with. They believed that Roma were still a target in the barely functioning Kosovo. They had also begun to feel settled in Drumchapel Glasgow where they had been sent in 1999 when the British Government introduced its policy of dispersing asylum seekers away from London and the South of England.
Although the family had experienced some hostility when they arrived in Drumchapel, by 2005 they seemed to have gained local acceptance. Agnesa regarded it as home and had made many friends.
It was some of these friends who began a campaign to fight to save Agnesa's family from deportation, end dawn raids and insist that asylum children studying should not be removed during school examinations.
The girls collected petitions, publicised Agnesa's case and lobbied politicians. Neighbours on the Drumchapel estate mounted a dawn watch to warn asylum families when the vans of the UK Border Agency were rumbling down the Dumbarton Road.
The story of the campaign is strong and told with incredible energy by an engaging cast of performers through fast, often humorous, short scenes, over a dozen songs and numerous group dance sequences.
However it does rely on the characters telling us what happened rather than finding ways of dramatically showing us what took place.
We warm easily to the characters though we never really see any depth or complexity to the way they are depicted.
The greatest strength of the piece is the clarity of its celebration of a remarkable campaign that saved Agnesa's family from deportation and got the authorities to agree a new protocol on the when and how deportations should take place. It hasn't ended the terrible treatment of asylum seekers in Britain but it has given heart to many people trying to create a more compassionate system.
Reviewer: Keith Mckenna