Glory
Nick Ahad
The Dukes and Red Ladder in association with Tamasha
Stephen Joseph Theatre, Scarborough
–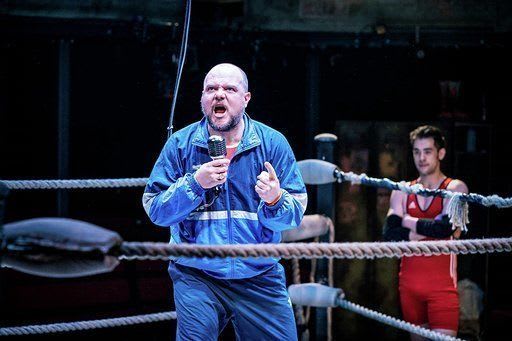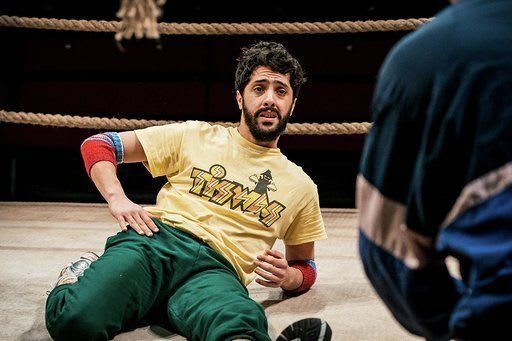 I've never been interested in wrestling, even as a child. After watching Nick Ahad's latest play, however, I can almost see the appeal.
For Jim Glory (Jamie Smelt)—former wrestling superstar and proprietor of a rundown gym—the magic of wrestling lies in its simple narratives, with good guys triumphing over bad ones (albeit in multi-coloured spandex). Jim, however, thinks the good guy (also known as the 'Baby Face') should have blonde hair and blue eyes, and none of his young fighters fits the bill.
Under Jim's tutelage, three young protégés aspire to find glory in the ring. There's Ben (Joshua Lyster), a black boxer struggling to escape his time as a solider; Dan (Josh Hart), a Chinese man who longs to be the hero rather than the 'Yellow Menace'; and Sami (Ali Azhar), a Syrian immigrant trying to build a new life in the UK.
On the surface, Glory appears to be a genial comedy about working-class men trying to better themselves. However, it soon becomes clear that the play has much to say about male bravado and the poison of discrimination. Because the three wrestlers have endured so much racial abuse over the years, they have no problem with dishing it out to their sparring partners. There are times when the characters' anger threatens to overwhelm the piece, but Ahad's witty script manages to balance the tone for the most part.
There's much to enjoy in Rod Dixon's lively production, not least Kevin McCurdy's fight choreography. Staged in a wrestling ring, we get to watch the four performers perform death-defying moves on each other, and the effect is often exhilarating.
All four performers do sterling work here. Jamie Smelt is wonderfully funny as Jim Glory, a man who clings desperately to his past fame. Joshua Lyster brings a hint of danger to the role of Ben, and he is nicely balanced by Ali Azhar's amiable, down-to-earth Sami. There's also great work from Josh Hart, who balances comic exuberance with heart-rending pathos.
Sadly, the theatre was far from packed on the evening I attended. This is a real shame, as Glory deserves to be seen by a large and appreciative audience.
Reviewer: James Ballands