Gobsmacked!

Udderbelly, Southbank Centre
–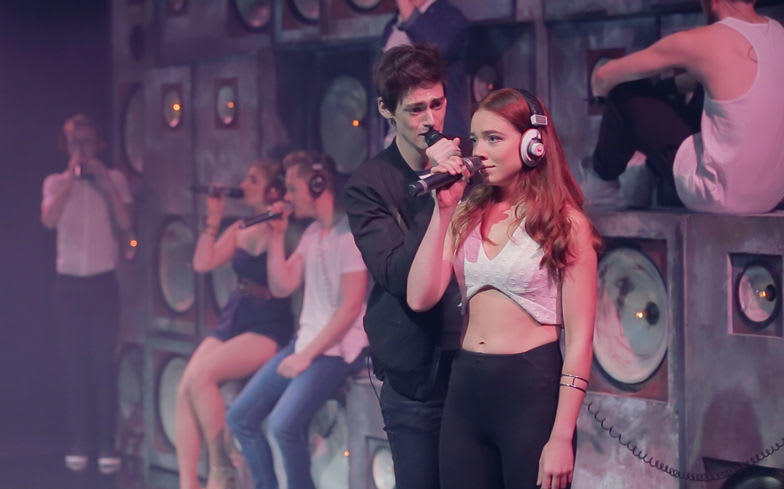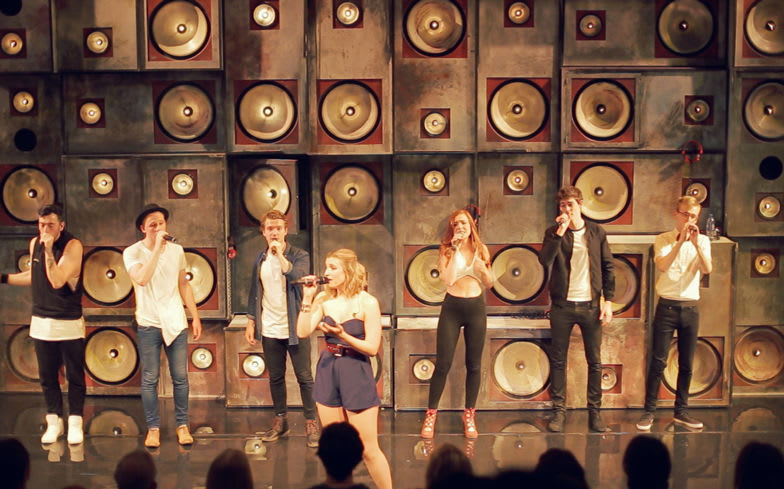 As the lights dim for the opening of the show Gobsmacked!, we are told that all the sounds we hear during the performance will be produced by the human voice. There follows sixty minutes of a capella versions of songs from over fifty years of popular music.
There is no story. Many of the songs are about love but the only connection between them is that they are performed by seven very talented singers who give a fresh, uplifting feel to their delivery.
Set on an empty stage against a backdrop of a purple-lit bank of speakers, the group performs without props. There is a dance rhythm to the music but they only occasionally dance, the choreography being simple and fluid. They do however invite the audience to join them on stage for a final hectic dance that ends the show.
The sheer range of music chosen from beatbox to Beatles guarantees families find something to enjoy. You may not like Queen's "Don't Stop Me Now" but there is also the incredibly soulful rendition by Joanne Evans of "It's a Man's World".
Mostly, the musical mood is uplifting with songs like Adele's "Rolling in the Deep". At times, the audiences join in by clapping the beat to a song. But the entire audience was brought to a complete silence by the very moving, melancholic version of Mumford and Sons' "I Will Wait".
The clear favourite of the audience I joined was the fast, powerful vocal percussion of beatboxer Ball-Zee who produced various drum and horn sounds using just his voice and the tape looping of the sounds he produced. There was also humour in the way he mimicked a drum kit being tuned in where a clown horn kept malfunctioning.
Jack Blume's musical arrangement was complex without ever seeming fussy and also smooth in its shift from one song to the next. It included a number of medleys. The Beatles medley concluded with the audience being encouraged to join in the final chanted sections of "Hey Jude".
This is a very impressive musical entertainment from an international group of gifted singers who clearly work together very effectively.
Reviewer: Keith Mckenna