Gods and Monsters
Russell Labey
Danielle Tarento in association with Jason Haigh-Ellery
Southwark Playhouse (The Large)
–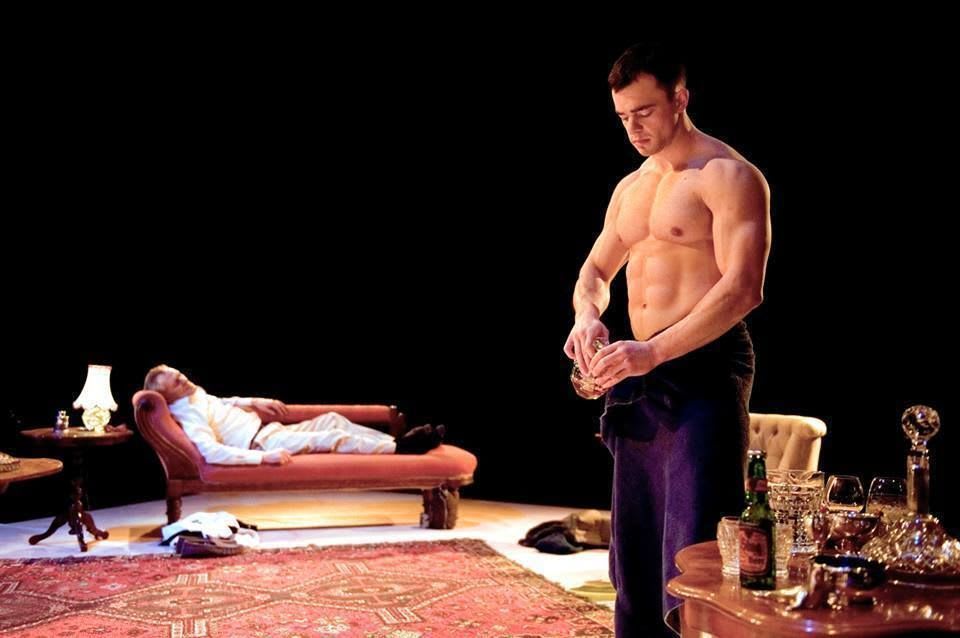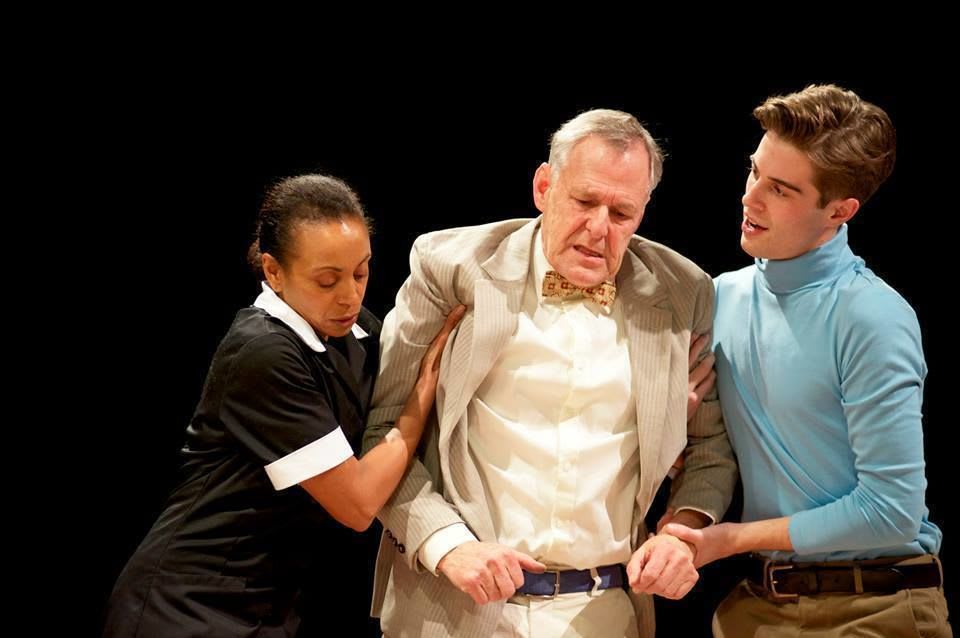 This story of Hollywood director James Whale, best known for the original Frankenstein movies, is not a film-to-stage adaptation although, like the 1998 movie of the same name, it is based on Christopher Bram's novel Father of Frankenstein. It is fiction but offers a reflection on Whale's real life that makes a riveting piece of theatre in this première production directed by its author.
James Whale was a working-class lad from Dudley with some talent for art, developed through evening classes but getting nowhere when he enlisted as an officer cadet with the Inns of Court regiment in 1915 aged 25. Captured by the Germans he got involved in prison camp amateur dramatics. Back in Britain he spent a brief period as a cartoonist but pestered Sir Barry Jackson's fledgling Birmingham Rep until they took him on designing sets, stage managing and playing small parts.
After jobs in Manchester and at Stratford-upon-Avon he came into the circle of Nigel Playfair and was several seasons at Oxford Playhouse. He was in A J Ackerley's Prisoners of War, scandalously about a male-on-male relationship in a prison camp, that briefly transferred from a club theatre to the West End, and then another club production of a war play gave him his big break. That was when he directed R C Sherriff's Journey's End which went from a Sunday night Stage Society production to the West End, Broadway and Hollywood.
Labey's play begins with what could be both the waves of electric current with which Frankenstein brought this creation to life or the communication breakdown caused by a stroke in Whale's brain and designer Jason Denvir adds visual reminders of Whale's horror movies to his setting of a modern Californian home furnished with Edwardian furniture.
Ian Gelder gives a powerful and multi-layered performance as Whale, playing the English gentleman Whale always wanted to be with flashes of wild anger and crazed disorientation. It is the mid-1950s and a decade since Whale made a movie. He is currently living alone except for maid Maria. Doctors admit that the damage two strokes have done can't be reversed and the prospects look bleak.
A student called Kay from UCLA turns up wanting to interview him; Joey Phillips makes him callow and a bit camp. Whale, being his most patrician, talks of a well-bred background and Oxford until distracted by the sight of his well-muscled gardener through the window.
Whale suppresses the true facts of his impoverished beginnings (though they come out later) and punishes the ill-informed, unprepared Kay, who knows only of his horror movies, by teasingly making him strip off a garment for each question. But that is a game: Whale's interest in the gardener, ex-marine Clayton Boone, is much more serious.
With muscle-rippling Will Austin playing Boone, you may think you know what Whale is after but there is a twist to this story which is built around their relationship.
Boone is much more lightly sketched in than Whale but Austin gives him a hurt vulnerability behind the muscled bravado, not dumb but out of his comfort zone.
Returning with Boone from a party for Princess Margaret at Georg Cukor's, both soaked by a rainstorm, Whale finds the moment to make his move. By then, as Whale talks to a younger generation of his real past and struggles with his damaged brain, we share his memories and nightmares, especially of those he loved.
Joey Phillips and Will Rastall (who also plays Whale's doctor) slip out of their "present time" characters to become Whale as a young man with Tozer, a fellow artist, perhaps based on his real friend John Rowe, who withdraws from their physical relationship, and as Whale and another soldier in the trenches of the First World War. These are transitions that are skilfully handled and played with real sincerity.
There is also a lovely performance from Lachele Carl as maid Maria, especially in a scene where she tries to tell Boone, without being too explicit, that Whale is homosexual, a flaw in a man to whom she is devoted which she fears may send him to hellfire.
John Chambers's effects and music and Mike Robertson's lighting heighten moments throughout and Louise Rhoades-Brown has created projections that not only help establish particular sequences but form a touching coda to the whole performance.
Reviewer: Howard Loxton