Godspell in Concert
Music & lyrics by Stephen Schwartz, book by John Michael Tebelak
Thomas Hopkins & Michael Quinn for Ginger Quiff Media in association with Hope Mill Theatre
–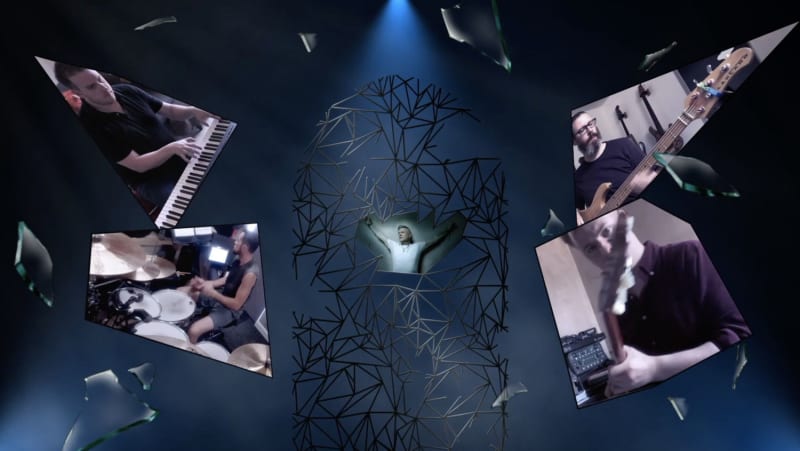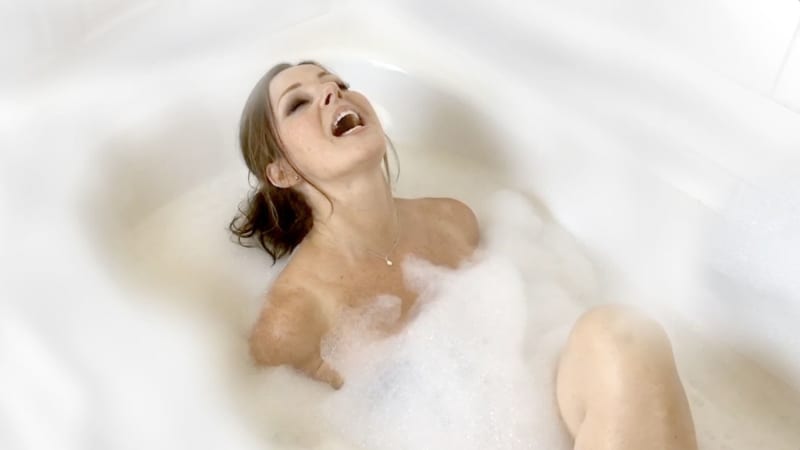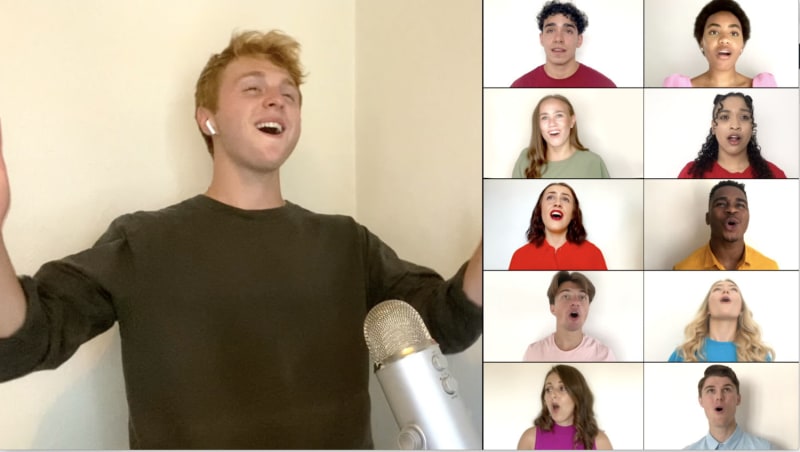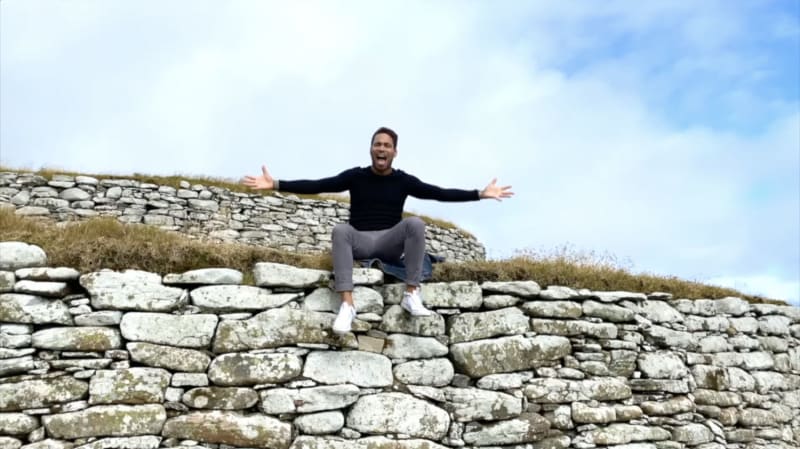 Godspell, directed by Michael Strassen, is revamped for the modern technological age. The worthy intention behind this online petrformance is to raise money for charities: Hope Mill Theatre (A Factory of Creativity CIO), Acting for Others and National AIDS trust.
The socially distancing cast was filmed from their homes (bubble bath, church and countryside) and then edited with clever visual animation by John Walsh.
The programme includes:
"Prepare Ye The Way of the Lord" – Jenny Fitzpatrick
"Save The People" – Darren Day
"Day by Day" – Natalie Green & Ronald Brian
"Learn Your Lessons Well" – Ria Jones
"All For The Best" – Darren Day & Matthew Croke
"All Good Gifts" – Sam Tutty
"Light of the World" – Danyl Johnson
"Turn Back O Man" – Ruthie Henshall
"Bless The Lord" – Alison Jiear
"Alas For You" – Darren Day
"By My Side" – Lucy Williamson & Shekinah McFarlane
"We Beseech Thee" – Jerome Bell
"On The Willows" – Sally Ann Triplett, John Barr & Jenna Russell
"Beautiful City" – Jodie Steele
"Finale" – Full Company
Godspell has been revamped so much I didn't recognize it at all. It was no longer the fun show I remembered.
The musical, now 50 years old and celebrating its birthday, said Christianity was a lot of fun. Mixing undergraduate sophistication with a primary school high-spirited innocence, it managed to be (as indeed were the medieval miracle and mystery plays) sacred and profane.
Playwright John Michael Tebelak dipped into The Gospel According to St Matthew and dramatised familiar texts and parables. The production had the messy exuberance of Hair and was very funny.
The performance, with the cast in clown clothes and clown faces, was the nearest thing to commedia dell'arte that Britain has seen since the Italians were last here in the sixteenth century.
I liked Godspell so much, I saw it twice: first at the Roundhouse and then in the West End at Wyndham's Theatre. David Essex was a baby-faced Jesus.
Watching the concert, I inevitably missed the hilarious parables, notably "The Return of the Prodigal Son" and "The Good and the Bad Seed". I also missed the deeply moving goodbyes at "The Last Supper", which had a brilliant innovation, Jesus kissing Judas first so that Judas wouldn't have to kiss him.
The concert will appeal most to audiences who have never seen the stage show and are just happy to listen to Schwartz's music and lyrics sung by a talented cast
Reviewer: Robert Tanitch