Good Day Bad Day
Karen Featherstone
Graeae Theatre Company
From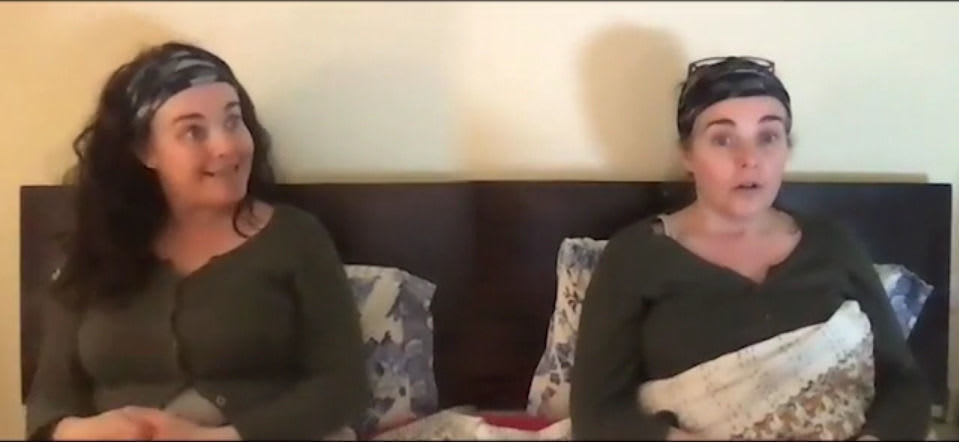 This latest play in Graeae's Crips Without Constraints series of short plays commissioned from disabled writers (all alumni of its Write to Play programme) and directed by disabled directors is a duologue but performed by a single actor: Cherylee Houston. It turns having to be a streamed recording into an advantage to present us with a disabled woman arguing with herself as she sits up in bed.
They may look alike: same clothes, same specs pushed up on the head, but while the first to wake up declares she's doing nothing today, the other self beside her sees so many things that she could do. On our right, we have the negative pessimist; on the left, a cheery optimist (and it isn't long before she takes the glasses off her head and lets her hair down). Cherylee Houston makes her on one side cheerfully outgoing, on the other wary-eyed and resentful yet still the same person; this isn't a Jekyll and Hyde transformation. One is how she feels when it's a good day, the other under the clouds of a bad day.
Director Alexandra Whiteley encourages a broad approach that makes it funny as they react to Love Island like a couple on Gogglebox but, though she keeps it comic, Karen Featherstone is giving us a vivid picture of the stresses that the world out there imposes on a person who is disabled and how complex it can be in handling the responses of others that may be well-meant but can still be hurtful.
Like others in the Crips series, Good Day Bad Day is presented with captions and audio description to make it fully accessible and on Thursday a BSL discussion between Deaf artists on the themes of the play will go online, complete with captions and voice-over for those who don't sign.
Reviewer: Howard Loxton