Good Morning Midnight
Drew McOnie and TTJ
Crumbs on Stage
Jermyn Street Theatre
–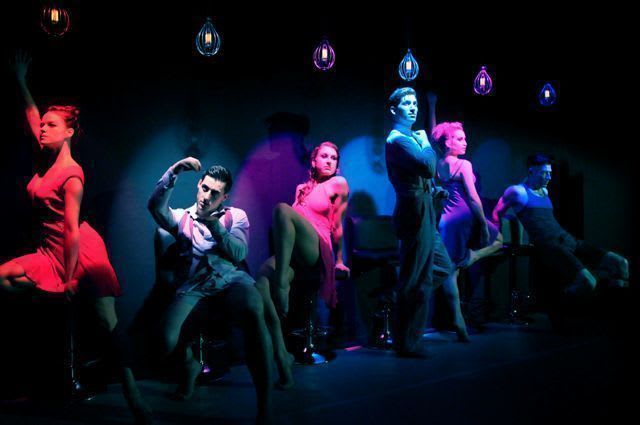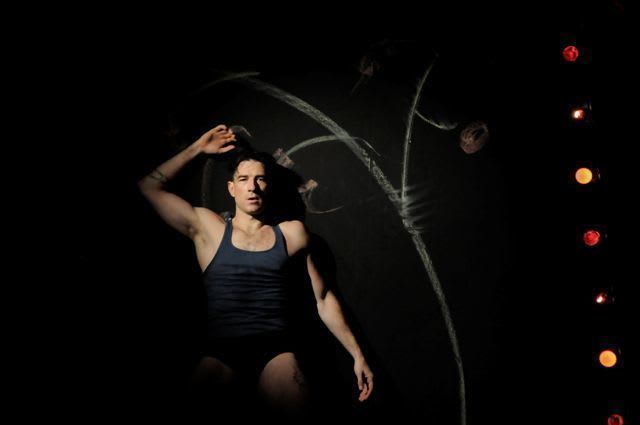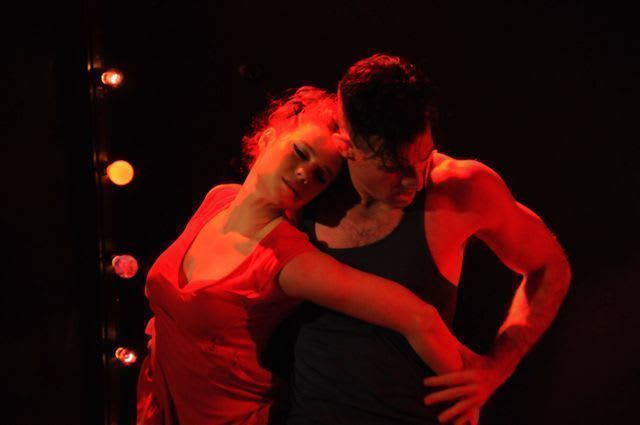 A collaboration between director and choreographer Drew McOnie and singer-songwriter TTJ (Tasha Taylor Johnson, herself a former dancer), this is a work for six dancers that runs under an hour but packs in enough energy to fuel a much longer show. It is a beautifully tailored sequence of eclectic numbers that often segue into each other and sometimes extend into the auditorium.
You can't help being aware that this has been shoe-horned into a very small space for dance with absolute precision demanded of the dancers, but McOnie's experience in creating choreography for musicals in small venues like the Union has given him plenty of experience of the problems and his dancers are up to it.
Arcs of coloured lights form the setting and Phil Hewitt's lighting is cued to almost form part of the choreography. The cast are distinctively dressed in strong colours with girls in skirted dresses that move well, the men ranging from athletic vest and shorts by way of braces to waistcoat and unknotted bow tie, while suspenders (for the men) and a garter add quirky titillation.
An opening pas de deux for Jonathan Olliver and Kirsty Mather explores interesting lifts in a boy-girl encounter and establishes a pattern for fusion of show dance and vaudeville with ballet. A trio for the girls (Mather, Carrie Johnson and Jaslyn Reader) leads to a debagging of Henry Davis who then has a delightful body builder send up. Simon Hardwick starts off more staid but soon adds his own frenzy to high-energy performance of this talent team.
While floor rolls and slides, sometimes launched from offstage in the aisle, add an element of risk, there is also a jokey element of striptease so that romance, grace and drama are mixed with humour. McOnie shows his skills in creating a flowing whole as well as in some imaginative choreography carefully tailored to the venue. When at last his cast move through from midnight to bedtime, there is a final pillow dance that moves from being restful to an outright pillow-fight. You could not be further from that Romeo and Juliet pillow dance musically or choreographically!
Some tuning up noises before the show starts cleverly induce the idea that there is a live band, but in fact JTT's score is recorded and the album is going to be available in January. It is pleasant enough listening but especially effective as a dance score.
I hope there will be more opportunities to see this show—or perhaps a whole evening version—when this brief exposure is over.
Reviewer: Howard Loxton