Good Timin'
Ian Mclaughlin
Live Theatre
Live Theatre, Newcastle
–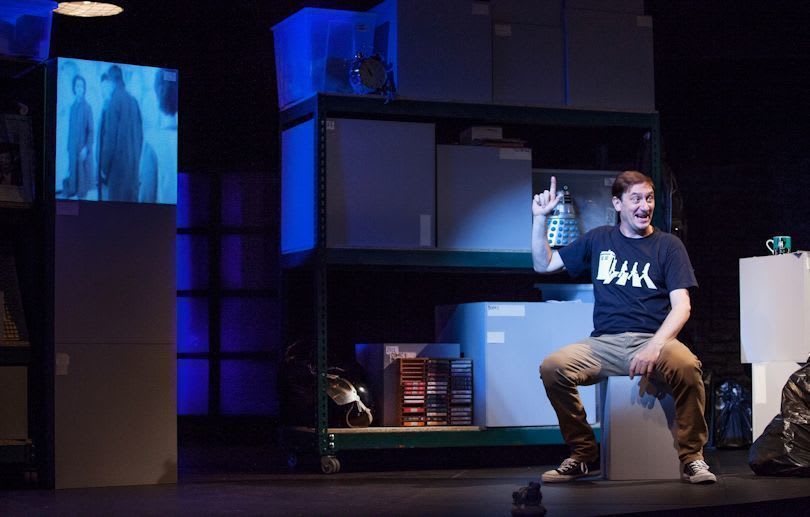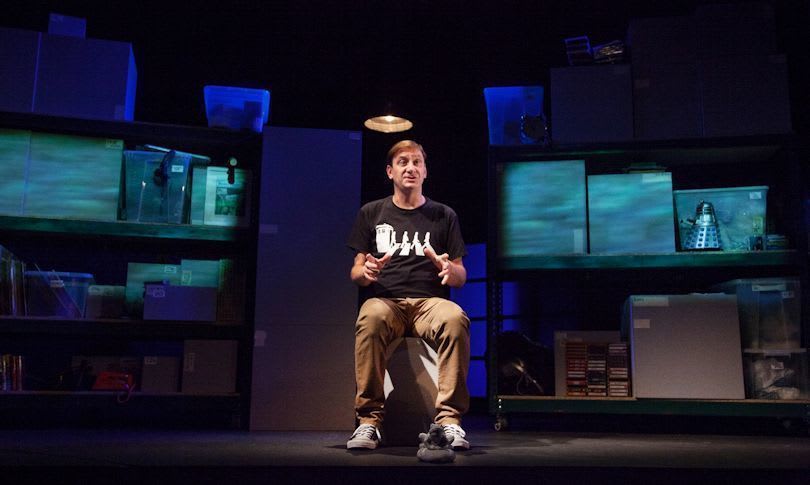 In Good Timin' writer and performer Ian Mclaughlin tells the story of his search for his father, a father he has never seen. What he discovers amazes him: the parallels between their interests, their talents and their careers.
But the play is not just the story of his travels around the country in this search; it's also a meditation on DNA, the human genome and on the age-old nature/nurture debate—and if that sounds too seriously scientific and deep, Mclaughlin is a comedian as well as an actor, a founder member of the North East's most successful improv group, The Suggestibles, and humour, from throw-away one-liners to running gags, from stand-up to character-based comedy, is threaded throughout the 90-minute piece.
He's also a real Dr Who fan and the history of that iconic TV show provides a counterpoint to his search. As, incidentally, do popular songs from the 60s on, beginning with Jimmy Jones's 1960 hit "Good Timin'".
It's actually not quite a one-man show: his teenage self, played by Live youth theatre member Finn Burridge, makes a couple of appearances on film and live on stage—and very good he is, too.
But of course Mclaughlin is the focus and his relaxed performance style makes us warm to him and keeps us involved from the off. Max Roberts's direction keeps the piece flowing fluidly so that the 90 minutes pass quickly and enjoyably.
And we learn a lot about families.
Reviewer: Peter Lathan