Goodbye Norma Jeane
Liam Burke
Above the Stag
Above the Stag Theatre (Studio Theatre)
–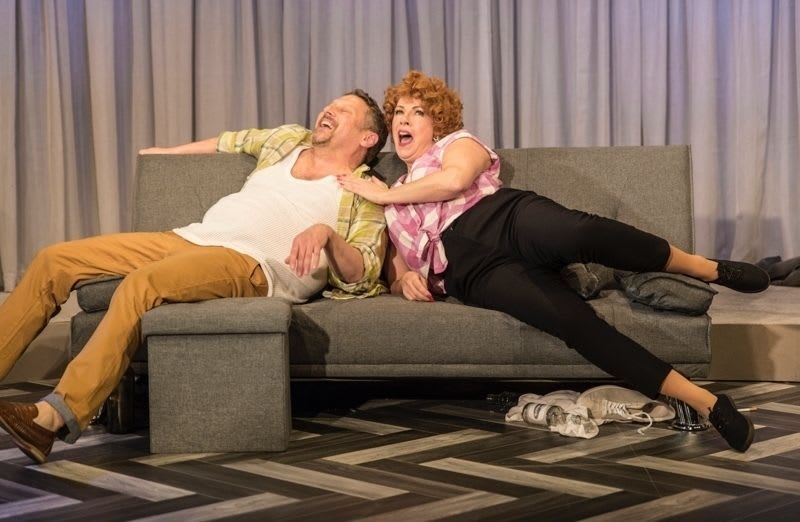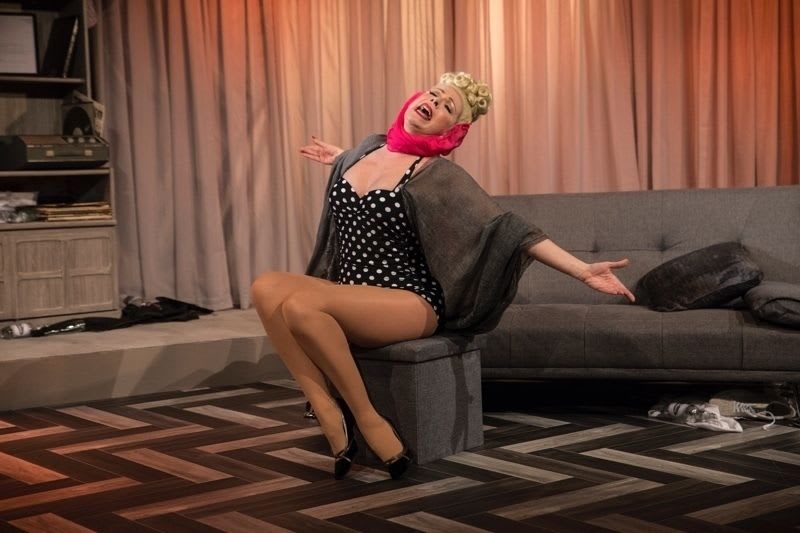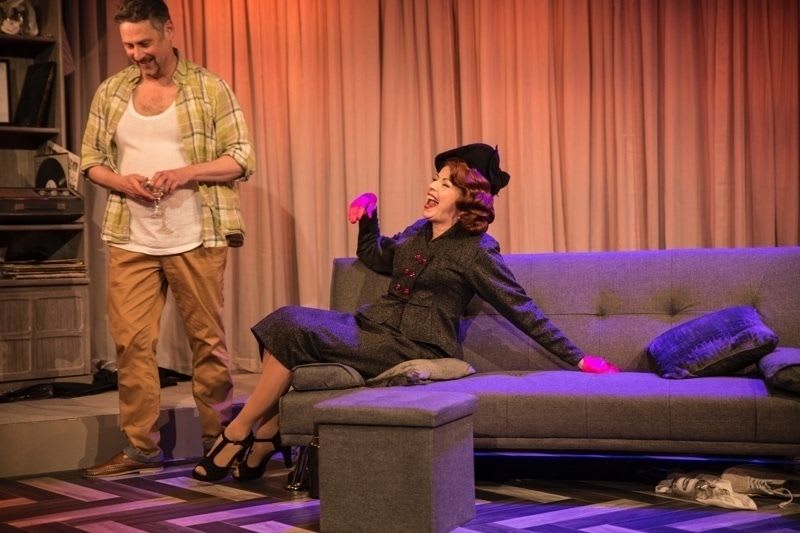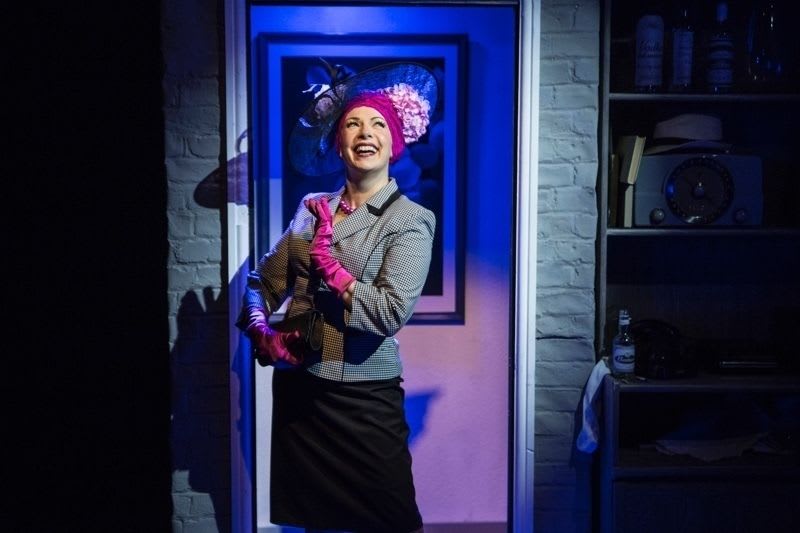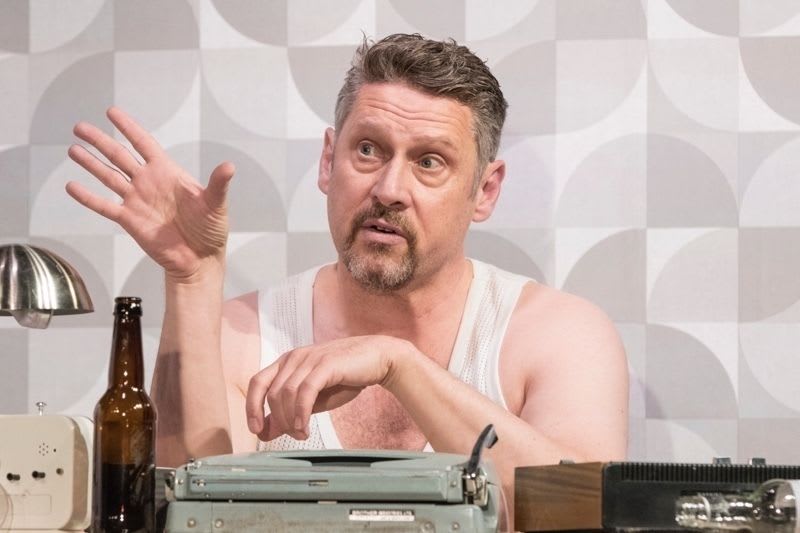 Goodbye Norma Jeane is an extended monologue with interruptions in which Jack Cole talks directly to the audience on the day that he hears of the death of Marilyn Monroe about her and his life and the other Hollywood legends he mentored and created dance for arrive to join the party that has become a wake.
Jack Cole you may never have heard of, but, after a career that began with modern dance pioneers Ruth St Denis and Ted Shawn, with Martha Graham a colleague, before moving into the commercial world dancing in nightclub shows and on Broadway, he became a leading choreographer of stage and film musicals. It was he who virtually invented theatrical jazz dance establishing a style that was taken up by others now better remembered such as Bob Fosse and Jerome Robbins.
Openly gay when most of Hollywood was shut in the closet, he's been hosting a pool party and is now trying to write a column for Dance Magazine with young men still splashing about outside and the place littered with empty liquor bottles when the news breaks. Some of the divas he has worked with now start to turn up.
Cole clearly made a big contribution to modern dance in musicals and probably rightly claims to have helped make some Hollywood actresses starts, especially Monroe (or "Babydoll" as he calls her) but this play is the thinnest of gestures towards giving him due credit.
Tim English is a likeable Cole but is given little to work with. Neither script nor Robert McWhir's production create much of an atmosphere as he shares his thoughts with an unseen audience when he is supposed to be writing to a deadline. In his musing, he regrets the way what used to be called dance director in movies became known as choreographer, for Cole thought of himself as the creator of the whole image, not just the dance steps, and it was that kind of control that shaped the image of the women he worked with.
Turning up at his door, with an appropriate tune to introduce them, are Lana Turner, Ann Miller, Jane Russell, Betty Grable, Rita Hayworth, Gwen Verdon and the memory Marilyn—all of them vividly played by Rachel Stanley who is kept busy with quick changes but gets little chance to give more than instant impressions in these brief, artificially engineered appearances, though it is not just Giada Speranza's costumes and Ryan Walklett's wigs that make them different; they even seem to walk differently.
In the case of Gwen Verdon, Burke's script does dig a little deeper, though he gives her some awkward coming and going. Verdon was dancing from childhood, a solo ballerina at 11 in Sternberg's The King Steps Out and at 16 Cole's assistant. She not only helped him teach steps to the stars but he made work on her.
Verdon left Cole for Broadway and stardom. After working with Bob Fosse, she married him—and Cole claims passed on to Fosse dance steps that Cole created.
Goodbye Norma Jeane really comes to life in the brief scene where the 51-year-old Cole and Verdon begin to dance one of their numbers and Verdon questions who owns the steps. How much is due to the choreographer, how much comes from the dancer he creates work on?
There is also an underlying theme of how stars are created, whether the transformation of Margarita Carmen Cansino into Rita Hayworth or the creation of Marilyn Monroe from Norma Jeane Morteson (in which Cole claimed to have played such a great part).
This is a short show (the interval comes after little more than 30 minutes) that doesn't explore ideas very deeply. Slight and rather clumsily structured, it tantalises with snippets of Hollywood gossip. It is pleasantly amusing but Cole and these ladies suggest a much bigger story; this is an opportunity missed.
Reviewer: Howard Loxton