Goodnight Mister Tom
David Wood, from the novel by Michelle Magorian
Chichester Festival Theatre
Opera House, Manchester
–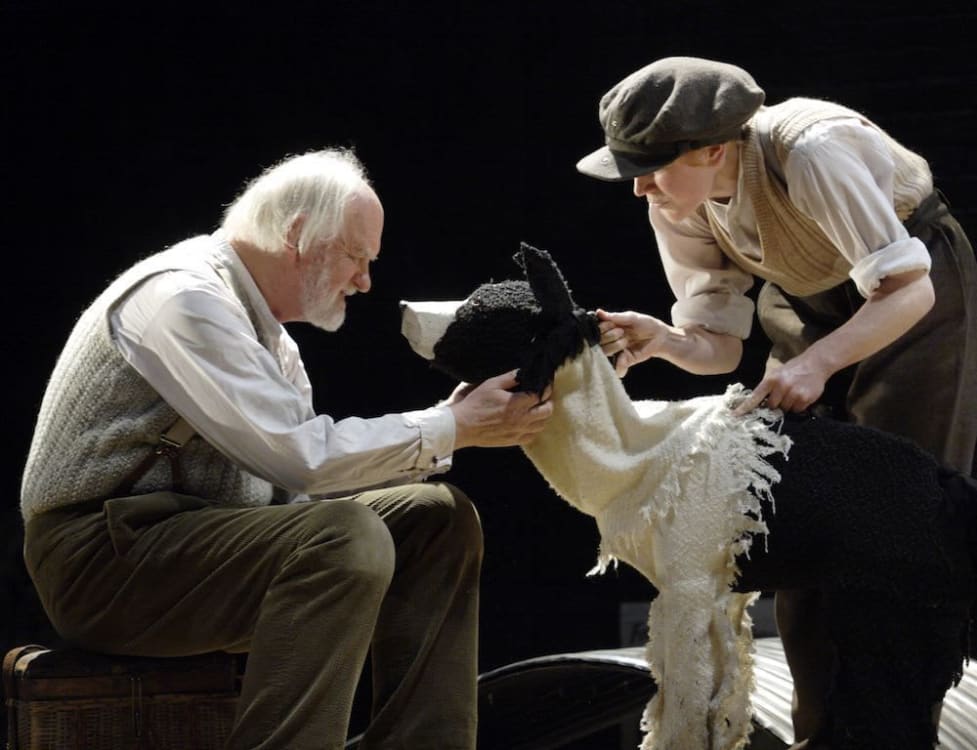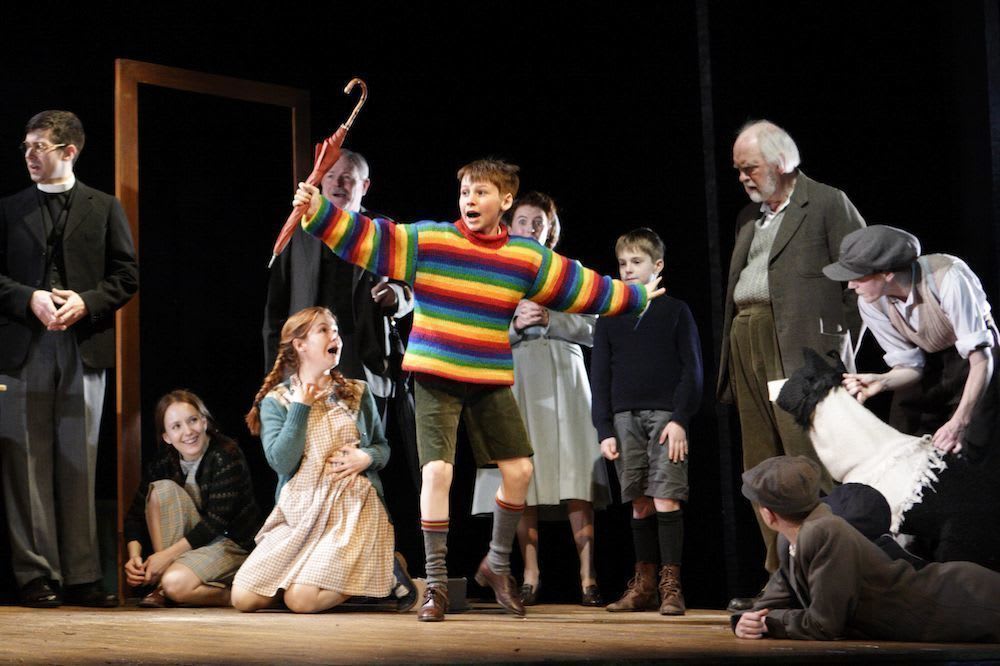 In September 1939, William Beech was one of thousands of young children separated from their parents and sent to foster homes in "the country", away from the large population centres that were likely to be bombed if war were declared—which happened only days later.
Michelle Magorian's story reflects the real experiences of many children at that time, including my own parents. William left London with many other children and was forced upon grumpy old Tom Oakley, a recluse since his wife died in childbirth more than forty years ago. "Mister Tom", as William calls him, soon discovers that his unwelcome charge is covered in cuts and bruises from the discipline meted out by his single mother, who preaches the Bible and sin with vicious enthusiasm but somehow manages to get pregnant twice without any adult men in the house.
It's hard not to apply the well-worn term "heartwarming" to this story as we witness the transformations in both Tom and William, both deprived of love and company for most of their lives and now suddenly waking up to life. However this is wartime and there are losses to the bombings, including one character whom we get to know very well. When William is called home by his mother because she is ill—she has actually had another baby, which she is severely neglecting—there is a danger that he will lose all that the trip to Dorset gave to him—and possibly his life.
Adapter David Wood says in an interview in the programme that he finds plays in which two or three people talk in a room to be "not terribly theatrical". His adaptation, therefore, jumps around a lot with lots of short scenes and sudden singsongs from children or adults. The most powerful scenes, however, are the ones in which two or three people talk in a room, such as those between Tom and William and William's return home to his mother in London at the beginning of act two. For the rest of the time, it's hard to get to know or care about these fleeting, lightly-drawn characters.
The production seems a little overwhelmed in the vast Opera House and would I'm sure be more at home in a more intimate space. It's hard to tell if the actors are compensating for this (and for having to compete with the deafening roar of the Opera House's air conditioning at the beginning of each act) or have been directed to perform in this style, but most of the characters are painted with a very broad brush and much of the dialogue is shouted straight at the audience with no breaks or pauses. It's like the style of children's theatre or TV that makes all of the characters over-the-top and a bit silly but with some language and themes that are very adult in nature.
There are exceptions. The central pairing of Oliver Ford Davies as Tom and Ewan Harris (one of three young actors playing the part on the tour) as William works very well. Mister Tom goes through less of a transformation in this version as he is immediately resigned to having to look after William when he is brought rather than arguing vehemently against the idea and has warmed to him within just a few minutes of his arrival.
However within the restrictions of the script and production, Ford Davies gives a lovely portrayal of a man suddenly waking up to love and life after decades shut away. There is another powerful performance from Aoife McMahon as William's severely disturbed mother. The rest of the ensemble is energetic and enthusiastic but performing in a different style, something that is emphasised when we see adults playing comedy children alongside real child actors.
While not quite as spectacular as that in The Lion King at the other end of town, there is some nice animal puppetry created and directed by Toby Olié, including Elisa de Grey's clever manipulation of Sammy, Tom's dog, that gives it lots of personality and traits familiar to any dog owner and some great little grey squirrel rod puppets that ripple across the floor just like the real thing.
This is a classic children's story with some powerful moments and a great central performance in the title role. Plus it's not a late night as the curtain comes down soon after 9PM—but don't be caught out by the 7PM start.
Reviewer: David Chadderton