Government Inspector
Nikolai Gogol
Incognito with the Pleasance
Pleasance Courtyard
–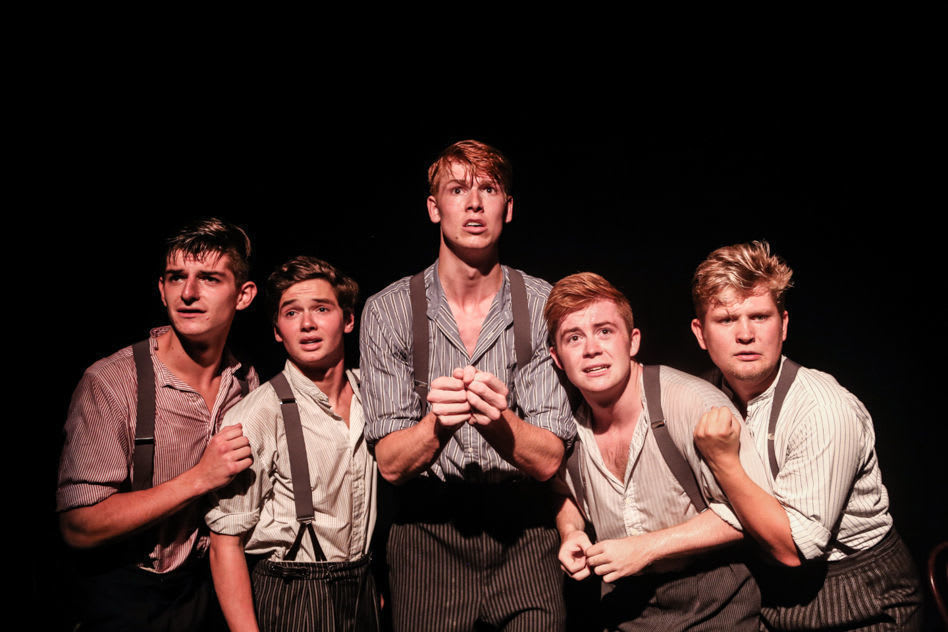 The perfect tonic to a dreary wet Edinburgh is to spend an hour in the company of Incognito Theatre and their deliciously infectious adaption of Gogol's Government Inspector.
This dynamic young company is an offspring from the Young Pleasance. I remember watching these five talented actors as 16-year-olds in a production of Teechers in 2011 and they have certainly honed their skills over the years.
The morality story of the corrupt mayor and officials in a small Russian town who receive the news that an inspector will be arriving, incognito, to investigate them fills them with terror and they rush to cover up their many wrongdoings.
When news that a suspicious stranger has arrived from St Petersburg and is staying in the inn, they mistake him for the inspector and the penniless civil servant Khlestakov takes full advantage of the situation.
There are also some modern day references to bankers, journalists and judges that work well with good use of comedy.
This con man fools them all before disappearing with their money and the real inspector arrives.
It's a striking production that brings a new vibrant meaning to the name physical and total theatre.
The five performers are totally in tune with each other, interchanging parts with consummate ease and they devise some inventive and impressive images.
Characters are cleverly created and there is an energy and spirit that develops throughout the production.
There is so much to enjoy in this production and you have to admire their physicality and zestful performances.
It is skilfully directed by Anna Simpson.
I left the theatre wanting more. Highly recommended.
Reviewer: Robin Strapp