Grand Finale
Choreography & music Hofesh Shechter
Hofesh Shechter Company
Sadler's Wells Digital Stage
–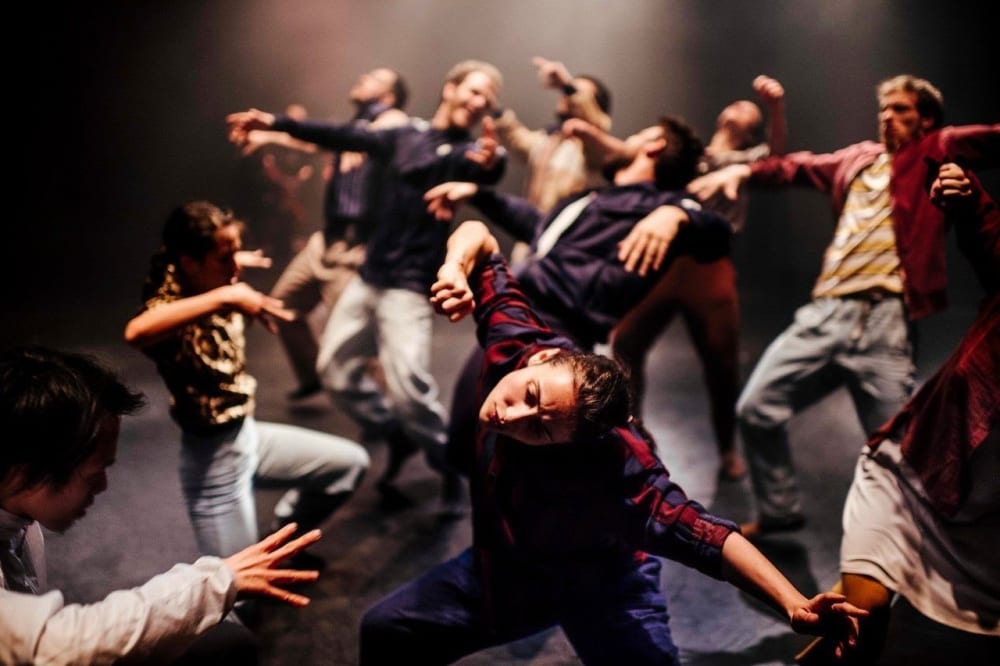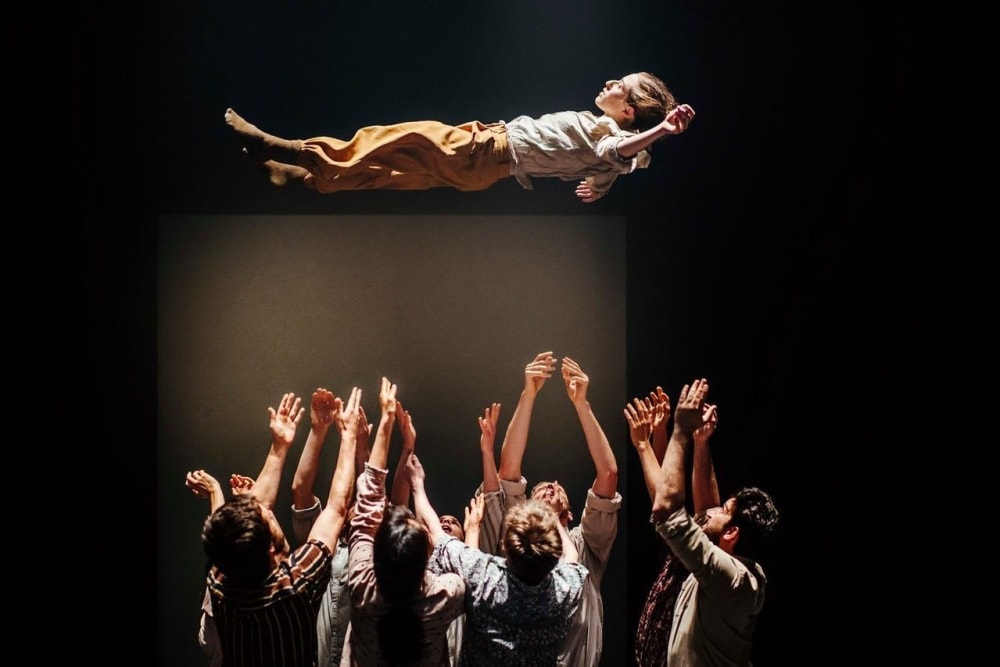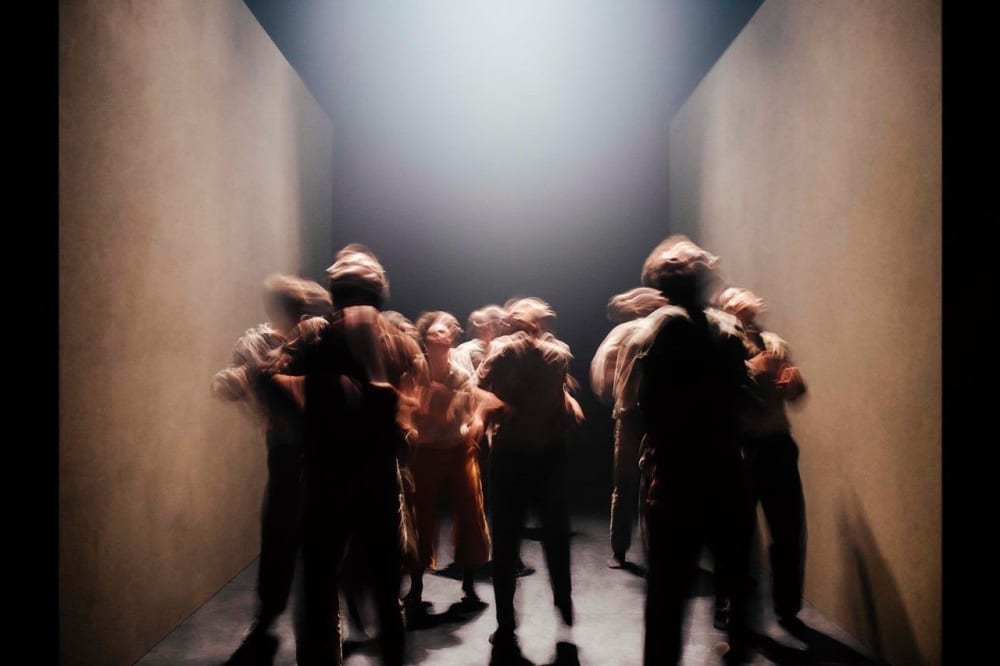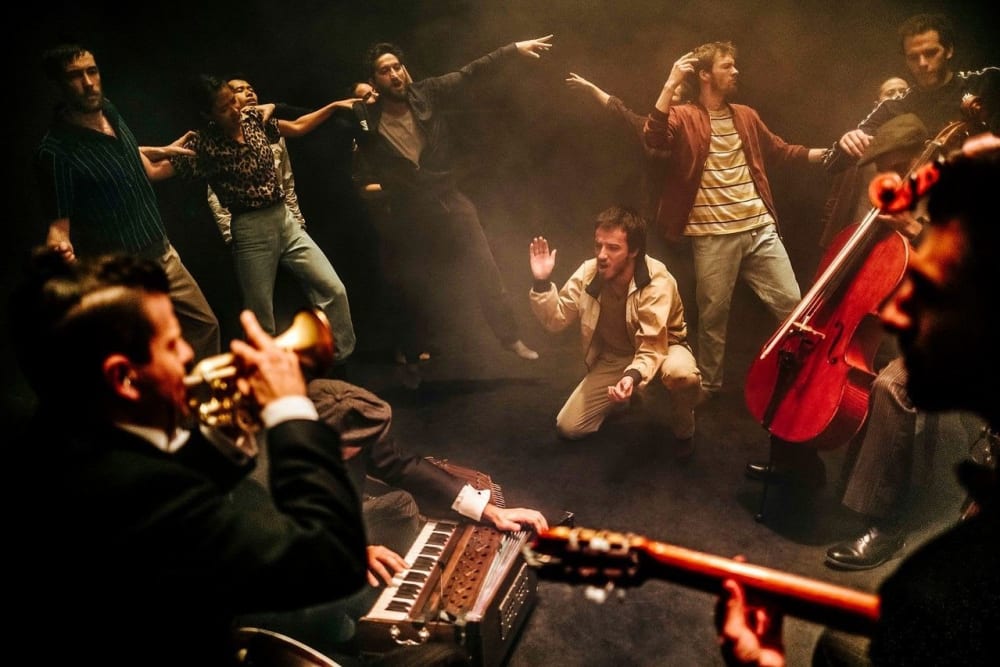 Hofesh Shechter made Grande Finale three years ago and this performance was recorded when it premièred in Paris. There are only ten dancers but their melee of movement makes them seem many more as they cavort and contort to a score by Shechter and Yaron Engler in which pounding percussion overlays extracts of Lehar and Tchaikovsky.
There is no obvious narrative but this is a dark work, titled ironically, for this is far from triumphal celebration. Shechter has suggested the opening scene can be viewed as a "flashback to a preceding disaster," that he presents "an apocalypse, and yet there is something amusing about it."
Indeed, in what often seems its confusion and chaos, it could be apocalyptic but what makes it watchable is the way in which what you see makes you constantly reinterpret its images.
It is danced in two parts (the first half much the longest, even the interval is ironically pointed) and these are divided into sections by the movement of the monolith-like screens that make up Tom Cutt's set. The set and Tom Visser's lighting, multiple beams cutting through smoky darkness, form part of the choreography.
This is a group work; only rarely are one or two dancers isolated, mainly a mass of continual movement. The shuffling, shuddering and spinning repeat the same patterns but they don't tell the same story. Repetitive arm-shaking to heaven, stomping and occasional leaping could be now riot, then rave. Bodies slumped, supported by others and then dragged off limp look all male in the dim light, like the dying soldiers in dance World War One commemorations, next time they are plague victims, later lovers embracing: straight and gay pairings for by now it is clear some dancers are female. Dead bodies are whirled around, nurturing morphs into violence.
After the interval, the string group who have been playing throughout come centre stage with Lehar waltzes but the party atmosphere passes. While previously the rhythmic repetition may have suggested trance-inducing ritual, the set's monoliths close in and it might be a supplication for mercy, an appeal against extinction. For a moment, a sole figure is seen boxed in, on his knees. Are the kissing embraces as Grand Finale draws to an end final goodbyes or a sign of survival?
The intensity of Shechter's choreography is matched by the energy and concentration of the dancers; they hold the attention. From Grand Finale's complexity, each audience member will draw his or her own meanings.
Reviewer: Howard Loxton