Grease
Jim Jacobs and Warren Casey
Paul Nicholas & David Ian by arrangement with Robert Stigwood
Palace Theatre, Manchester
–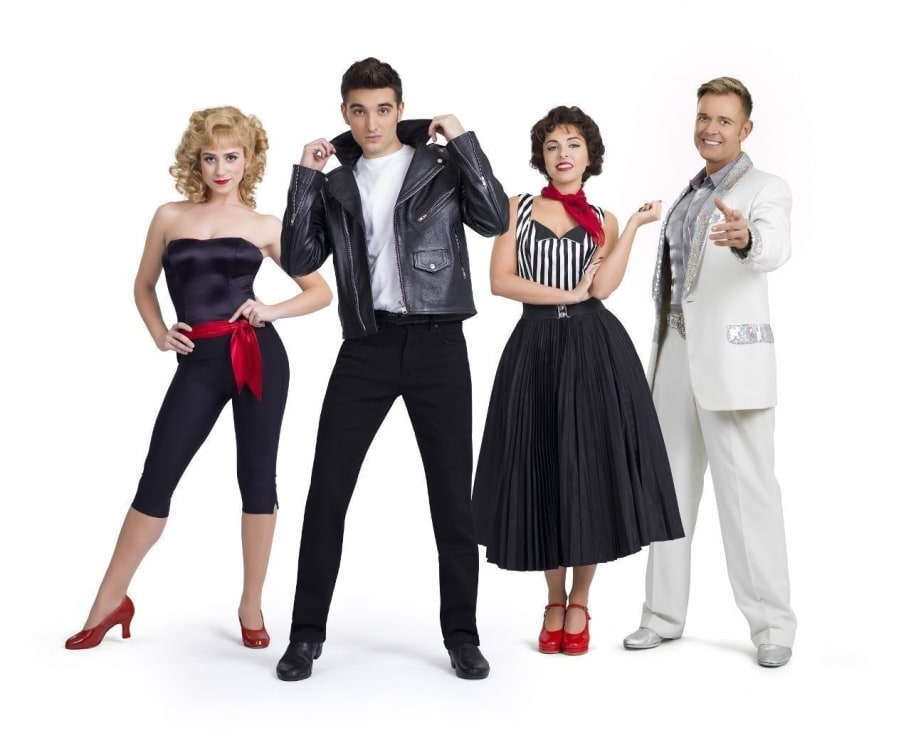 So it's the one from the Wanted that is the one that she wants...
One way of looking at the casting of Tom Parker, from the boy band, as Danny Zuko, love interest of Sandy (Danielle Hope) in this freshly-minted revival of the hit high school musical.
It's more than 40 years since Richard Gere introduced the role to London audiences, and Paul Nicholas took it over after that. Now Nicholas is a joint producer of this new version, and checking on his investment at last night's official opening. Most recently he's been seen on TV looking over a 'Marigold Hotel' in India...
All of which shows how times may have changed, while Grease itself clearly endures. Perhaps it was because its '50s rock 'n' roll love story was already old-fashioned when it first appeared in the '70s.
From curtain-up here, with the seven-piece band taking individual bows and the overture getting its own ovation, there's a distinct feeling this fresh and fast production is in good hands.
Tom Parker may still look, and sound, a little exposed when out front on his own, but he's much more relaxed in the ensemble numbers, and given the starry legacy of the role he can be excused first-night nerves. In the latter respect he's not alone here, and it tends to leave the cast racing the comedy rather than relaxing into its rhythm. Just a little more grease on the wheels should lubricate this production.
There are no such qualms about Danielle Hope.
She may be the product of a TV show talent hunt, but she's since tucked away a wealth of stage experience all of which stands her in good stead here.
Likewise Darren Day easily strolls into the double role of DJ Vince and Teen Angel with the ease of his own familiarity with musical theatre.
Arlene Phillips brings her trademark bump and thrust to the musical staging and choreography. Costume and set design is decked out in '50s day-glo colours, and director David Gilmore somehow ensures all female members of the cast have their voices strained through helium!
In short, Grease remains what it should always be, one of the stage's guilty pleasures.
Reviewer: David Upton