Grease the Musical
Jim Jacobs and Warren Casey
Colin Ingram for InTheatre, Donovan Mannato, William Sinclair, Hunter Arnold, Ricardo Marques and Araca
Sunderland Empire
–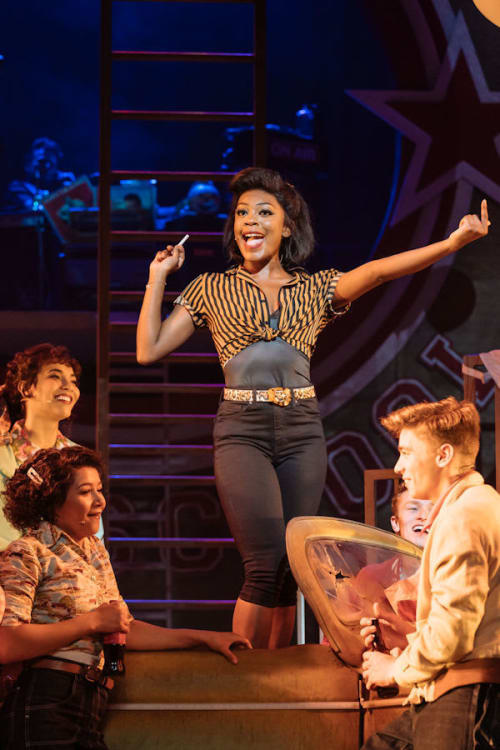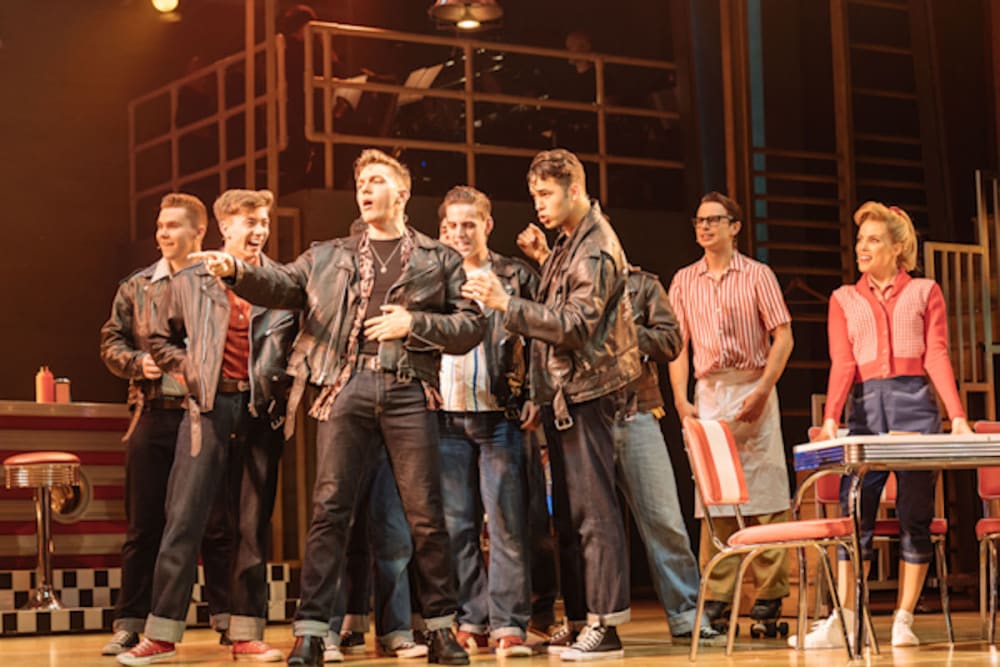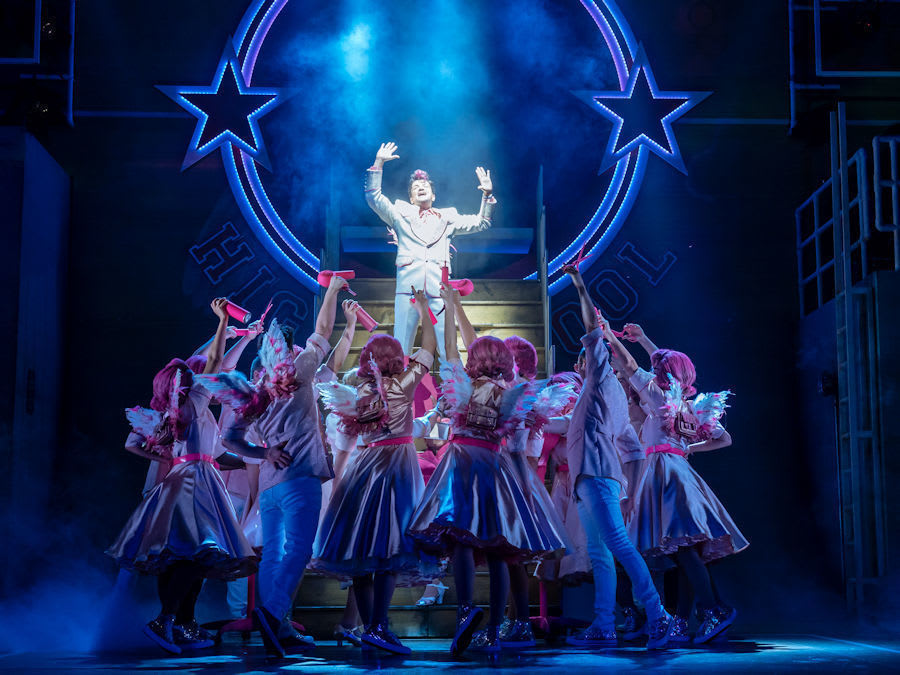 I suspect that the majority of people's experience of Grease is, like mine, of the Olivia Newton-John / John Travolta film which, I confess, left me thinking "Great songs, but…" That "but" was that the seeming message of the piece was "If you want to get a man, be a slag," or at least that Sandy had to change herself to fit in with her man's ideal woman.
As a result I approached this touring production with mixed feelings.
I am delighted to say that I was wrong to do so. In the first paragraph I talked of "the Olivia Newton-John / John Travolta film" which suggests that it was focused on the two stars. And so it was, but this production is much more of an ensemble piece, not just giving more space to the other performers but to their characters' stories too. It becomes much more of a look at teenage romance in all its aspects, from the rampant sexuality of Rizzo (Rhianne-Louise McCaulsky) to the preppy innocence of Eugene (Dale White). Even the (in the film) prim and proper goody-goody, Patti Simcox (here played by Jessica Croll), has her time in the sun, as do all the others.
Essentially, director Nikolai Foster has gone back to Jacobs and Casey's original story of their own teenage years growing up on the South Side of Chicago in the 1950s, a story which doesn't just feature romance (and sex) but fitting in, bullying and all the other problems faced by adolescents—and not just the boys; Sandy has to put up with Rizzo's "Look at me, I'm Sandra Dee, lousy with virginity" and to deal with rejection by the Pink Ladies because she doesn't fit in.
And fitting in is what it's all about. When Danny tries out for the track team and is selected, there is horror among the other greasers.
So it's Chicago, not California; a bit grungy, not bright, colourful and cartoony ("Greased Lightning" is a dull brown rather than the vibrant red of the movie car); reality, not a fantasy world. And frankly the characters are much warmer (because more vulnerable, and thus more real) than those in the film.
Yes, Sandy (Martha Kirby) and Danny (Dan Partridge) remain the central characters but they are kids, just entering their senior year in high school, and therefore Danny is (as "Summer Nights" tells us) "just turned eighteen." And he certainly isn't the dangerous rocker of the film; like the rest of them he's a nice kid trying to live up to the image he's trying to project, but unable to get rid of that innate niceness.
By the way, the lads aren't T-Birds but the Burger Palace Bots—much less threatening!
But of course it's not just a play, it's a musical. We know the songs are great and here the performances are great, whether solo (Sandy's "Hopelessly devoted to you", for example, or Rizzo's heartfelt "There are worse thing I could do") or full chorus (first act closer "We go together" well deserves its show-closing reprise).
Arlene Phillips's choreography is energetic, exciting and really demanding on the performers and they meet the challenge with enthusiasm and zest. I can only repeat yet again what I have said on many occasions on the BTG: we have such strength and depth in musical theatre in this country and it is so evident, yet again, in this show.
One scene must be mentioned. When you have an artist of the popularity of Peter Andre in the cast, you're going to get shrieks and screams and all sorts of joy at his appearance and you could rely just on that to carry the Teen Angel song/scene, but not here. This was a delightfully camp scene: Andre wears a white suit and has a dinky little pair of wings and whites, pinks and blues dominate in the costumes—especially the wings—of all the other angels (who waved their pink, hair-dryer and cans of hairspray in the air) as well as in the lighting.
The mega-mix at the end brought the packed house to its feet, singing and swaying along, and a good time was had by all. Those for whom Grease is the movie may suffer some disappointment—I did actually meet one such—but most people loved it.
Did I? 'Course I did!
Reviewer: Peter Lathan