Great Expectations
Charles Dickens, adapted by Tanika Gupta
Royal Exchange Theatre & Tamasha
Royal Exchange Theatre
–

Listing details and ticket info...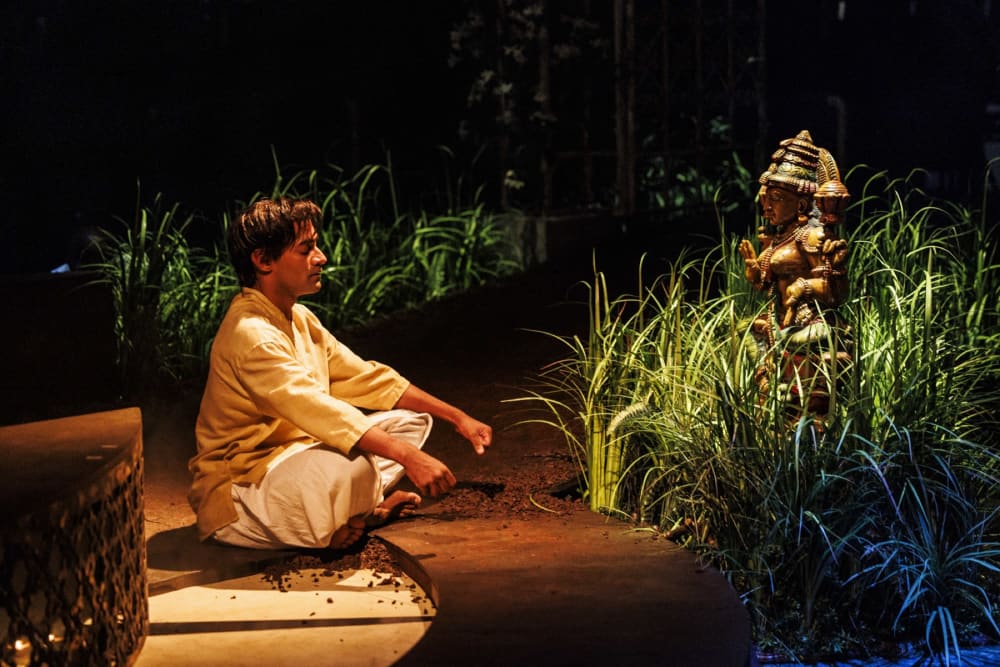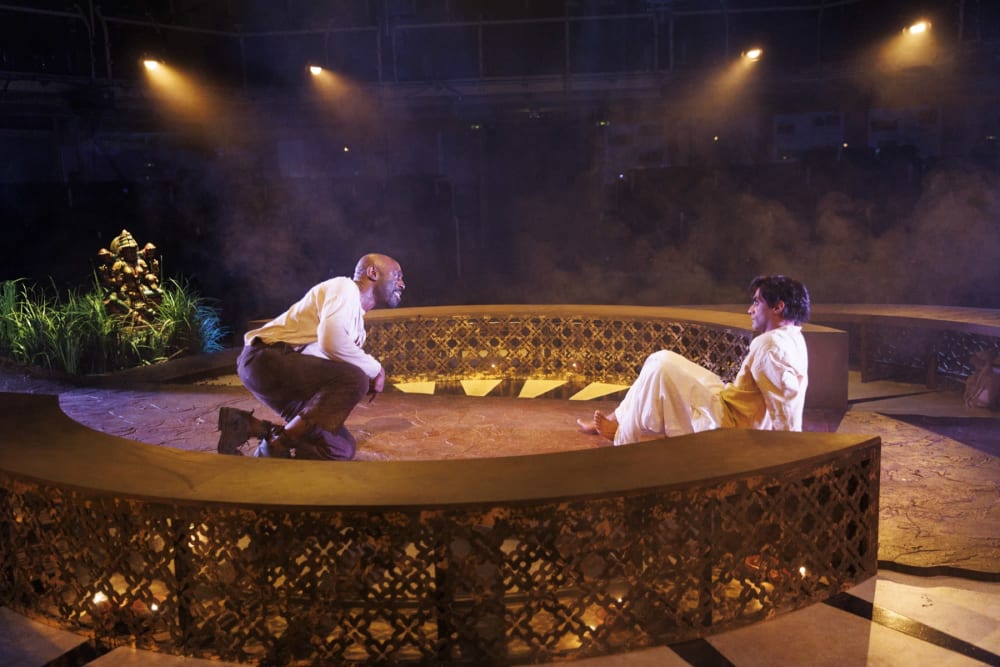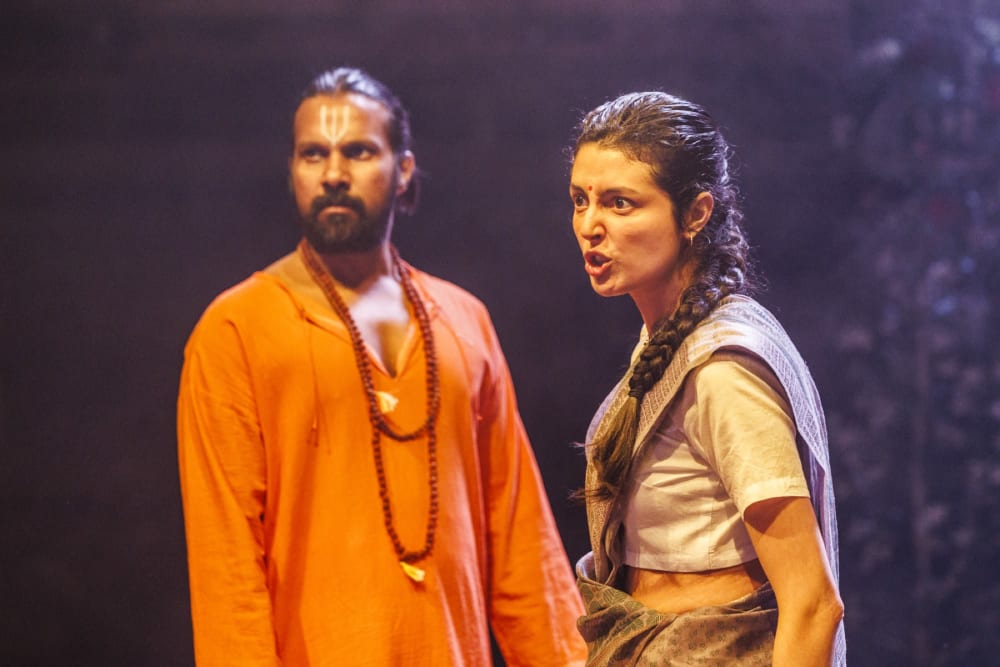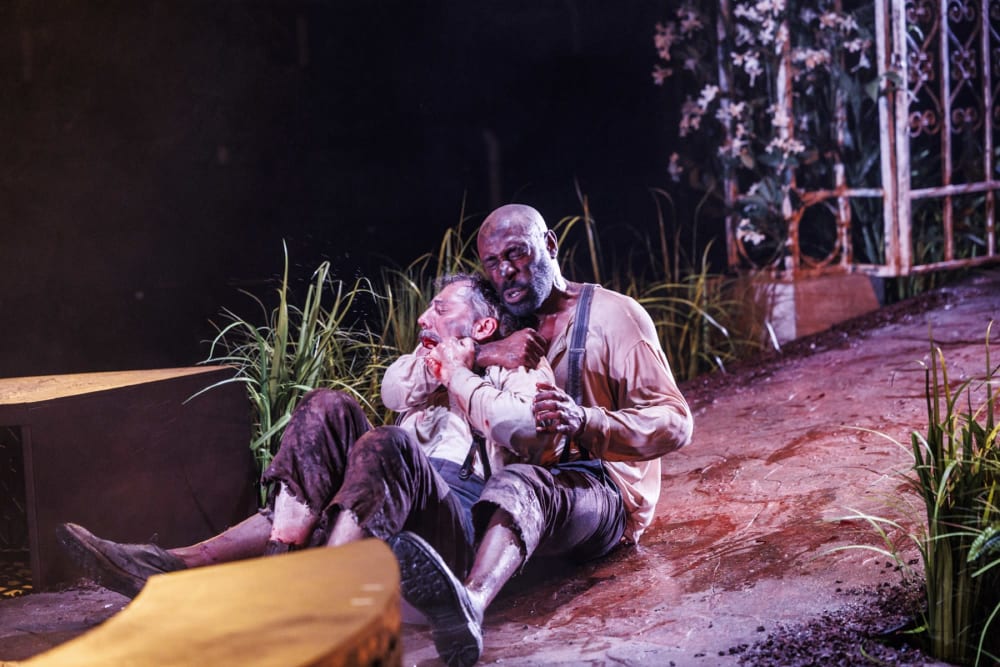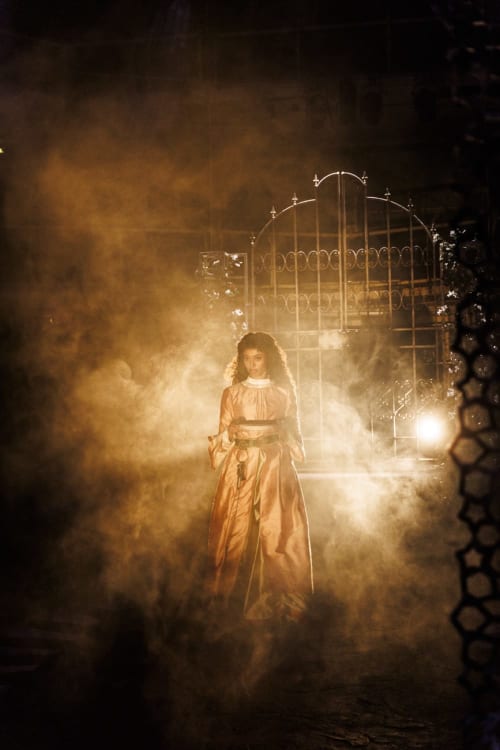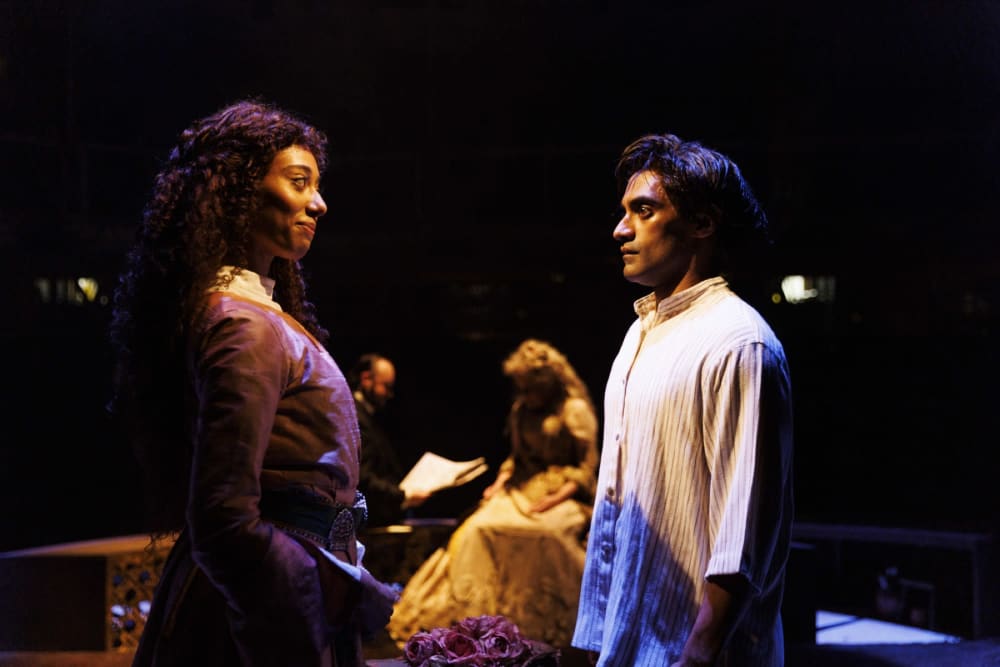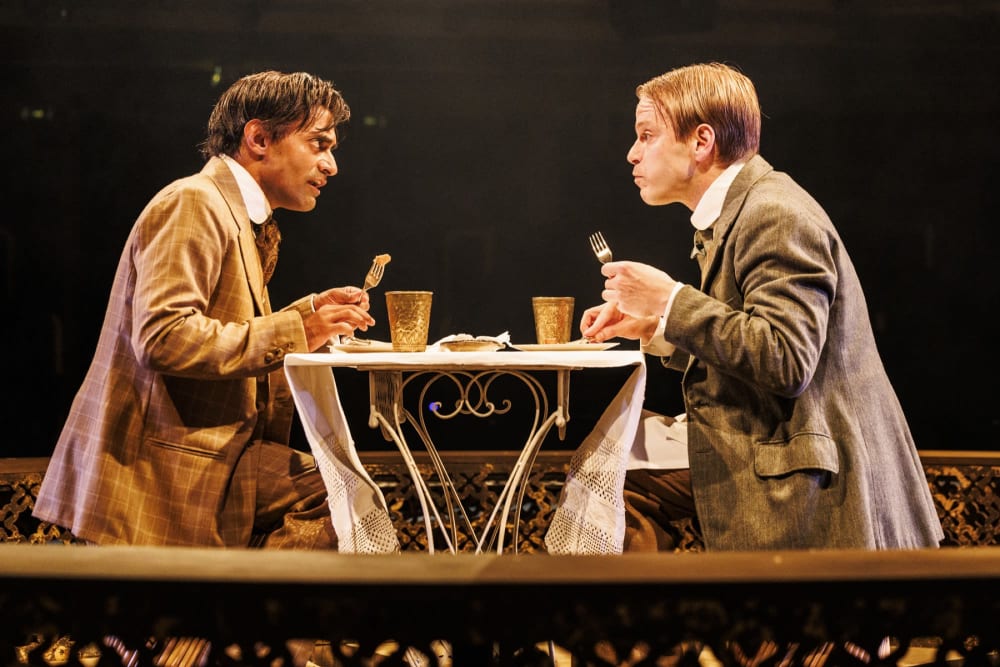 This clever relocation of Dickens's well-known story to India at the turn of the twentieth century when the British were trying to partition Bengal retains the story and characters of the original—some renamed—but stands up well by itself, with the setting integrating well rather than seeming grafted on.
As the play opens in an incense-filled theatre to Arun Ghosh's atmospheric music, Pipli enters, a young boy playing young boys' games by himself. He is an orphan living with his sister Krishna (Shanaya Rafaat), who often treats him harshly "for his own good", and her kindly husband Jagu, a cobbler who spoils the boy. While out playing, he comes across escaped convict Malik (Andrew French), who is Indian-born but black so even lower the native Indians in the eyes of the British. Malik threatens Pipli and tells him to bring him food, which he does, stealing a chicken from his sister's kitchen.
Miss Haversham is the bitter, rich white woman, born in India, who owns all the land on which they live and lives in a big house, which she has never left since she was jilted at the altar some years ago. She summons the little Indian boy to play in her house, where he meets Estella, Miss Haversham's adopted daughter whom she has brought up to despise men and to break their hearts. Inevitably, Pipli falls for her, later saying that she thinks she is white, though she is clearly of mixed race.
After some years, Pipli is offered an education and a large income from an anonymous benefactor—which he assumes to be Miss Haversham—through the lawyer Jaggers (Stephen Jewell) if he moves to Calcutta. There, he rooms with jolly Herbert Pocket, who teaches the country boy how to behave in the big city. But when his benefactor does come forward, Pipli gets a shock.
The setting of the story brings out issues of race and colonialism, as might be expected, but there are many subtleties to it. On the one hand, there is Nav Sid's protester shouting in the streets about partition, and there is an explanation of how the British forced the Indians to grow and refine opium to sell to China, but the latter is also hinted at by Miss Haversham frequently swigging on a little bottle of laudanum that she carries with her. Occasionally issues are a little over-explained, but most this works well.
The scenes are linked together by dumbshow to Ghosh's music, an often-used technique that can come across as superfluous or even contradictory to the story, but here in Pooja Ghai's production, these moments are full of detail and integral to the storytelling process. Rosa Maggiora's set looks great under Joshua Carr's lighting—those gates are majestic—and there is a clever pyrotechnic effect at one point.
The Dickensian characters shine through with some great performances, especially Cecilia Appiah as cold-hearted but beautiful Estella, Giles Cooper as bubbly Herbert Pocket, Asif Khan as avuncular Jagu, Humera Syed as cousin Bilquis—whom everyone knows Pipli should have ended up with—and of course Catherine Russell as snobbish but damaged Miss Havisham.
But at the centre of them all is Esh Alladi's masterful performance as Pipli, rarely leaving the stage for the three-hour production and just as convincing as a naïve ten-year-old country boy and as an educated young man in the big city.
While Dickens's story is still bubbling underneath, this fresh new setting brings it to life in a new way that works well and is definitely worth seeing.
Reviewer: David Chadderton