Great Expectations
Charles Dickens, adapted for the stage by Neil Bartlett
Theatre by the Lake, Keswick
–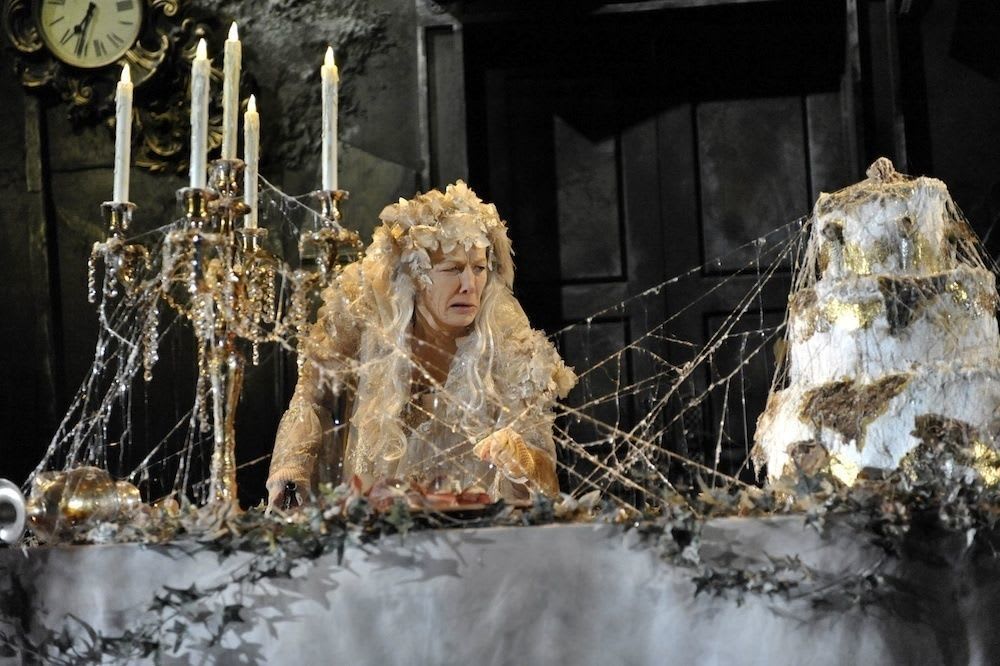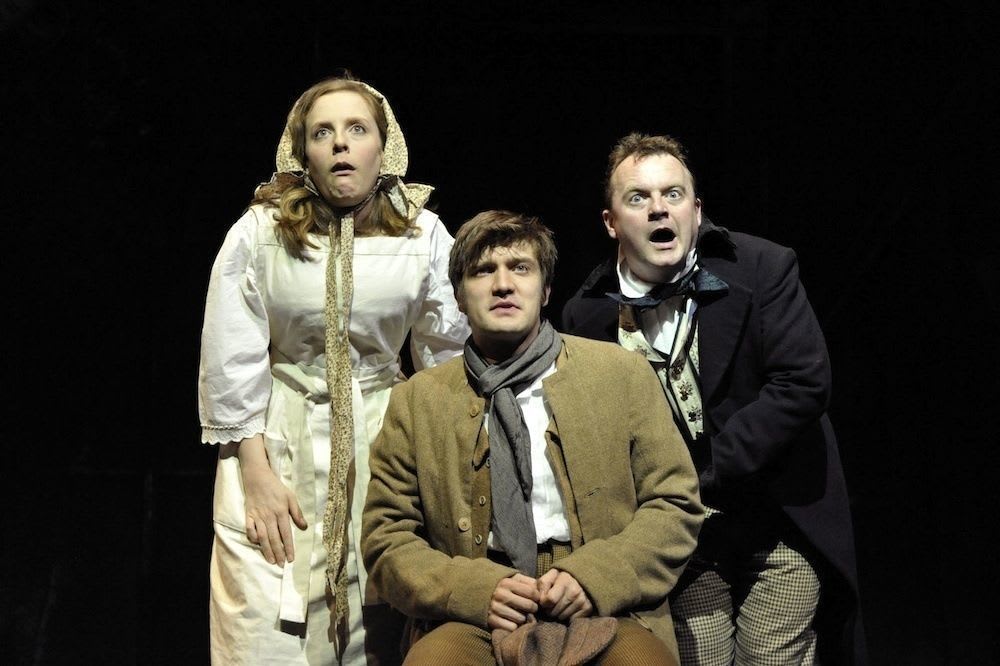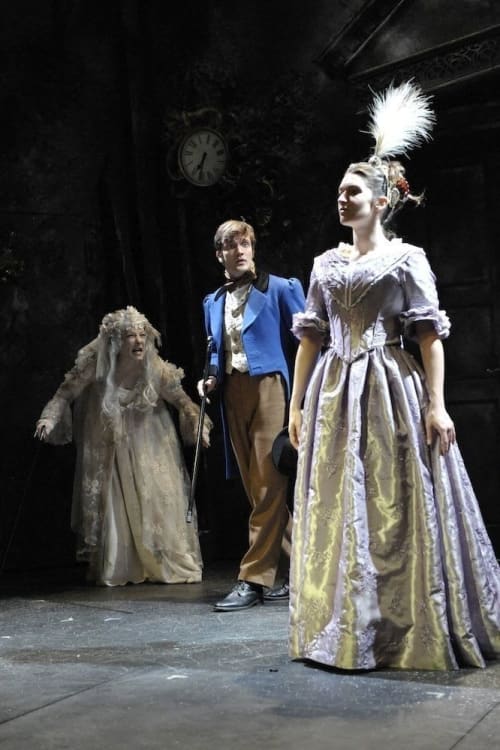 The main house programme in Theatre by the Lake's summer season often includes a literary adaptation, and this year it has turned to Dickens and Neil Bartlett's version of Great Expectations.
The adaptation gets across the major points of the story about Pip who, as a child, is kind to an escaped prisoner on the moors and is taken in by Miss Haversham, falling for her adopted daughter Estella whom she has brought up to despise men after being jilted at the altar herself.
Pip, an orphan brought up by his sister and her blacksmith husband, suddenly gains an anonymous benefactor who sends him to London, care of lawyer Jaggers, to be brought up a gentleman. He assumes that he is being set up by Miss Haversham to marry Estella, but things aren't anything like as simple as this.
Ian Forrest's production uses a permanent backdrop of the interior a burnt-out and run-down, once-grand house, presumably Miss Haversham's. All indoor and outdoor scenes are played within this space, which just about works most of the time but is sometimes a little confusing when it is used for the indoors and outdoors in quick succession.
The adaptation uses a lot of narration—I'd love to see a non-musical adaptation of Dickens that doesn't use narration if one exists—mainly from Pip himself, and a chorus of other actors is used not only to shift scenery but also to make casual comments at certain points, which adds nothing other than a rather self-conscious attempt at stylisation. There are other little touches from writer or director that impose a style on the production that it doesn't need and that doesn't enhance it at all.
George Banks is a superb Pip who grabs the audience from the opening moments with his charismatic voice and presence. Joannah Tincey plays a multitude of roles very effectively, including a very impressive on-stage transformation from Pip's sister to Biddy, and a perfectly believable cross-sex performance as Wemmick (unlike Adrian Metcalfe's Sarah Pocket played more like a pantomime dame).
Maggie Tagney as Miss Haversham moves like a slow-motion spider, which is very effective at first but becomes less so as it persists. Zöe Mills is suitably cold as Estella, Chris Hannon gives a wonderful duo as the warm-hearted blacksmith Joe Gargery and colder lawyer Jaggers, James Duke gets the balance of Magwitch just right and Nicholas Goode is a jovial Herbert Pocket, Pip's friend in London.
The adaptation actually puts across the story quite well, but there are times when it drops out of simple storytelling to attempt to move away from a realistic portrayal, which doesn't always work. There are some nice effects; the fire at Miss Haversham's works particularly well as far as staging and effects are concerned but plotwise seems to appear out of nowhere.
The production has many good points and many good performances but seems to be trying too hard for quirkiness. The ending is very slow and drawn-out, which is not a good idea when your audience has sat through a fairly humourless tale for two hours and forty minutes.
Reviewer: David Chadderton