Grenades
Tara McKevitt
Mephisto Theatre Company
Tron Theatre, Glasgow
(2011)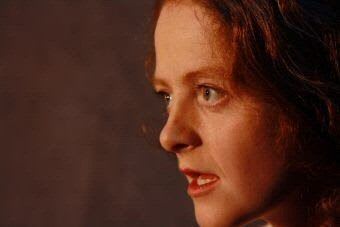 Grenades are terrifying. Life destroying. And no one learns that more than Nuala Kelly.
As she watches the clock on the prison wall stay at 3 o'clock for the tenth year in a row she tells her story of growing up in Ireland during the troubles.
There was Thin Lizzie and the Undertones, her brother's badge collection and, of course, her share of scuffles in the school playground. She wanted to be a nun and promised her granddad she would never marry a Greek.
Yet people regularly drop bombshells on her about her father, her family, her life. They tear her apart like grenades. But it is a real grenade and the events that follow that really change her future. It is a real grenade that causes her brother to be lifted lifeless out the water.
Emma O'Grady's one woman monologue as Nuala is entrancing. She tells of horrors with a wonderful childhood naivety that really hammers home the brutality and devastating sadness of war and political unrest.
The set is almost a blank canvass: white walls, white floor and an old uncomfortable school chair. It is the acting and the story which bring it to life. The audience laughs at Nuala's childhood antics and shudders at the volatile circumstances that turn her life upside down.
The play is written by Tara McKevitt and the radio version of Grenades won the 2010 PJ O'Connor RTE Radio Drama Award. The story is a tribute to Ireland's history and offers a glimpse into the experience of The Troubles for a family and community, many of whom were children. It explores the themes of loss, family and what it means to belong and feel at home somewhere.
Grenades is part of the Tron's Mayfesto season. Established in 2010 as a new theatre festival for Glasgow, Mafesto was inspired by Glasgow's original theatre festival Mayfest which ended some fifteen years ago. It aims to showcase 'agenda-based' work and the issues drawn out of political circumstance. Nuala's story demonstrates that time cannot heal every wound and that sometimes, when a grenade is launched, the damaging effects will live with those affected forever.
Reviewer: Alison Burns