Grey
Koko Brown
Ovalhouse and Lost Kids Collective
Ovalhouse
–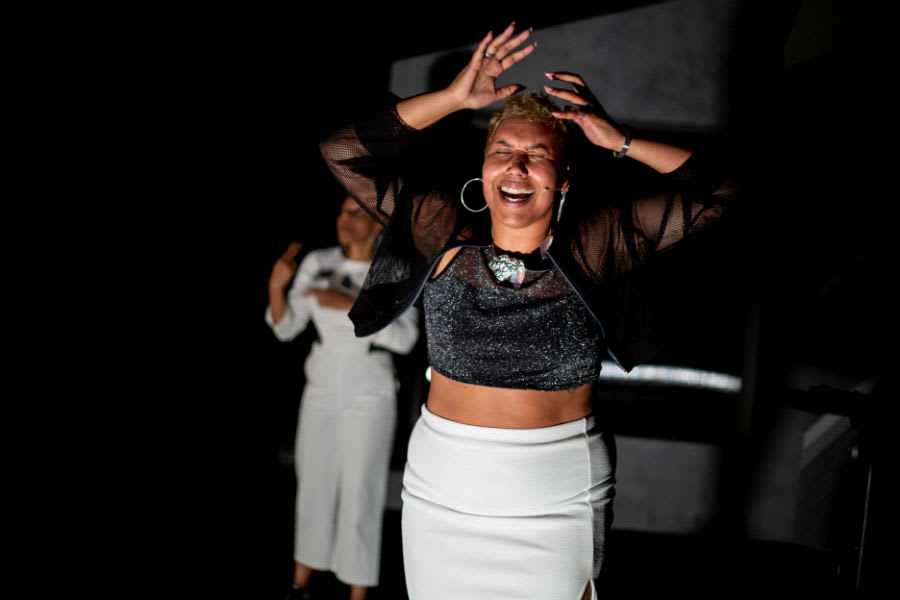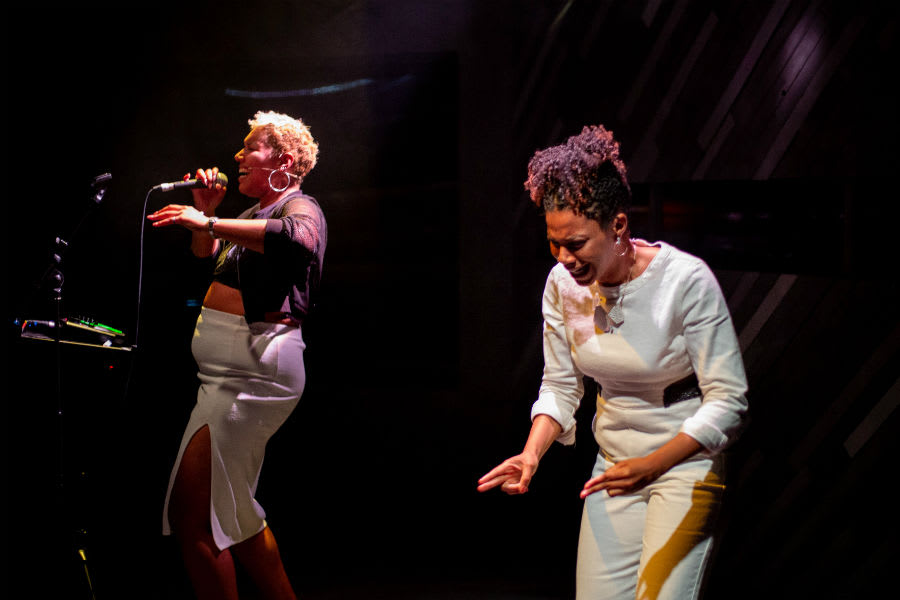 Koko Brown's Grey is a lyrical spoken and sung reflection on her depression that opens with her description of a young woman standing on a cliff edge. Behind the woman, a crack appears. The woman must choose whether to step over the edge of the cliff or move back over the crack to the safety of the mainland or continue to wait on unsafe ground.
It's an ominous image of her feelings, but it is told lightly, without any sense of urgency, as if part of a pleasant conversation, and that is the mood of the play .
Koko is always light in her poetic account, moving round the space as she recalls the way she felt at different ages, the numerous suggestions she has been given to deal with her depression including the drug citalopram which makes her feel drowsy.
Imaginative lighting and the strong rhythms of a pulsating soundscape also help to lift her words that when sung are at times played into a tape loop as an accompaniment to her singing.
She refers to the millions who suffer depression and how black people wanting treatment are disproportionately kept waiting with a consequent greater risk of suicide.
She admits that one late night in a tube station, she considered throwing herself under a train. Repeatedly, she reminds herself that she is "a strong independent black woman" and asks herself, "what have I got to be sad about?"
The many moments of humour include her squabbles with the actor Sapphire Joy who signs what takes place for those who cannot hear and becomes a distinct visual aspect of the performance for the rest of us.
The show is gentle and entertaining, but I longed for Koko to go beyond a narrow, repetitive description of her depression, to the impact it makes on relationships at work, with family and with friends.
Depression doesn't exist in a vacuum. Surely more needed also to be said about the implied link between the depression and the racism in society that continues to stigmatise the colour of your skin and make you feel an outsider to the place you were born.
To know that mental health is more about the failure of society than the failure of the individual could be crucial to that young woman who stands on the cliff edge wondering what she should do next.
Reviewer: Keith Mckenna