Guardians
Peter Morris
Barons Court Theatre
–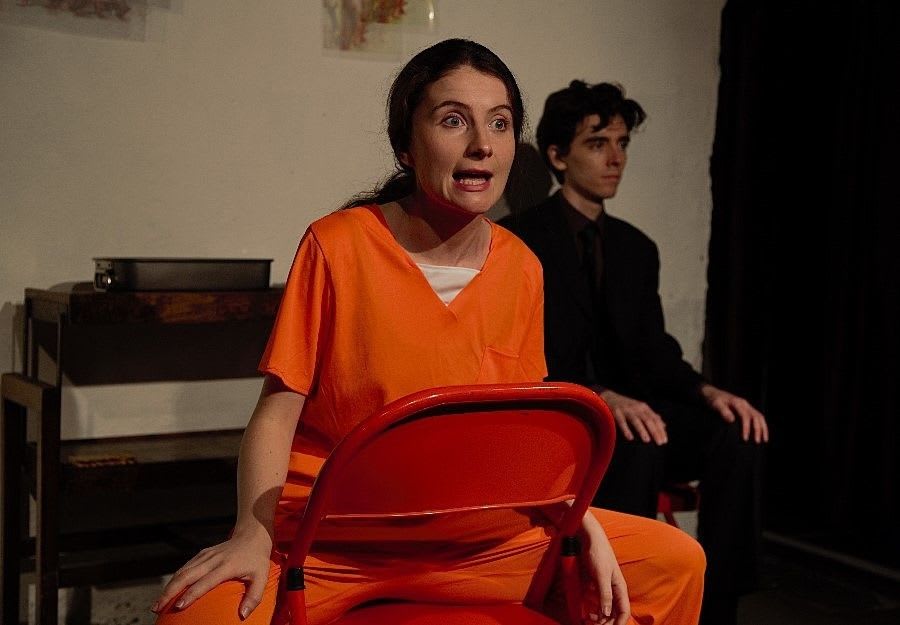 There is a bitter cynical edge to Peter Morris's 2005 play Guardians, which gives us alternating monologues of an English journalist and an American soldier who served as a prison guard in Iraq.
After each monologue, a picture will be pegged to a washing line that hangs across the back wall. They show male prisoners in Abu Ghraib screaming, men naked in piles, men hooded standing in stress positions. The 'stuff happens' of the Blair-Bush war.
The soldier referred to as American Girl is modelled on the guard Lynndie England who was convicted and imprisoned for the Abu Ghraib torture. Given a strong performance and a very convincing West Virginia accent by Grace Boyle, she describes growing up in a place so insignificant people would just drive through. She is depicted as a bewildered victim, carrying out the atrocities at the behest of a superior who sexually abused her.
The character identified as English boy claims he would like to have worked in porn but instead becomes a journalist making up stories for the tabloids. These are our guardians, twisted by the cruel priorities of politicians and the media. American girl points out that no one punishes Bush for his mistakes and adds that anyway, "his strings are pulled by the money." Luke O'Doherty as the English boy confidently conveys the fragile arrogance of a journalist cynically delivering what the tabloids want.
Since 2005, Blair and Bush have moved on to other very lucrative money-making schemes, but the distrust of politicians that they helped to create has grown and with it a discontent that is expressing itself in unpredictable ways.
And in case anyone thinks America has moved on from its obscene Middle East follies, it's worth taking a look at the pardons and promotions that Trump recently issued. These include, in Afghanistan, a pardon for a major who detained an unarmed man, took him off base, killed him and burned his body. In Iraq in 2017, military personnel accused an American Special Operations Chief of stabbing to death a 15-year-old boy who was being treated by a medic and then posing with the dead body in a picture he posted with the caption "I got him with my hunting knife." When he was demoted by one level, Trump ordered this to be reversed. Is there any wonder cynicism has grown?
Guardians unfortunately remains a very relevant topical play.
Reviewer: Keith Mckenna