Guys and Dolls
Music and lyrics by Frank Loesser, book by Joe Swerling & Abe Burrows
Chichester Festival Theatre
Liverpool Empire
–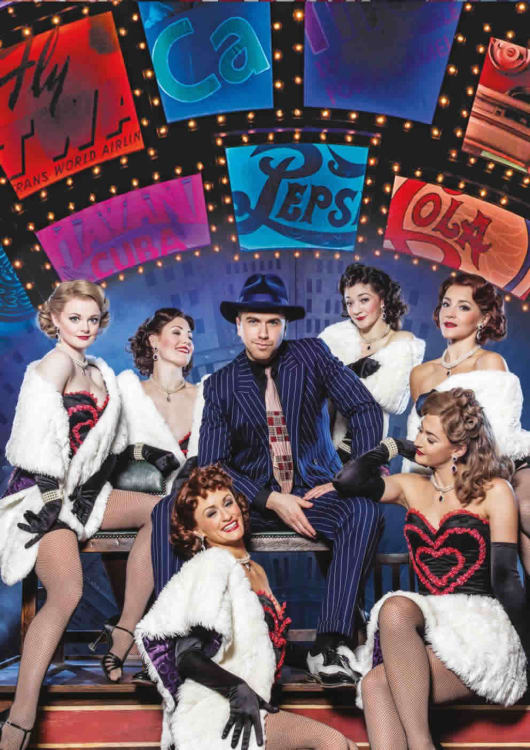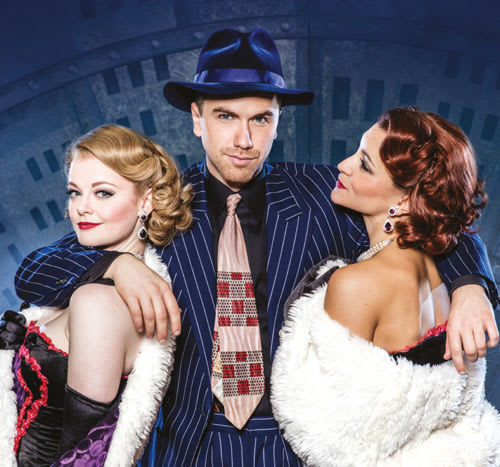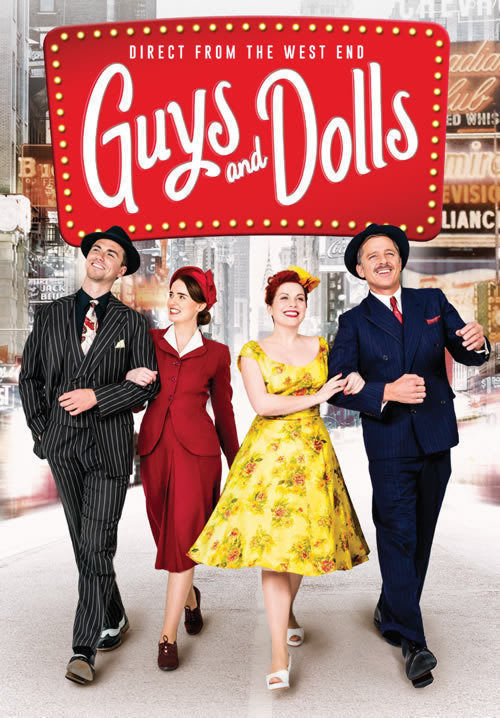 New York City, where the guys are always wise and the dolls are even cuter; don't ask me why but when West End meets Big Apple it's always a match made in heaven. Take a sidewalk, a few neon signs, a wise cracking hood and his kooky dame and what you have is a formula for a smash hit success.
Guys and Dolls is one of those shows that you've always known. Sinatra and Brando hustled their way through Samuel Goldwyn's 1955 film adaptation securing uber cool status. Since then, the show, based on Damon Runyon's stories of New York, has been revived umpteen times.
Swerling and Abe's book, together with the music of Frank Loesser, continue to age pretty well. As with other musicals of this genre, dipping a toe into Guys and Dolls does not really suffice. It's all or nothing. Because in this epoch the girls are… well girly, very girly and as for the boys… Whichever way you look at it nostalgia is good for the soul.
Gordon Greenberg's production, which kicked off its national tour at Liverpool's Empire Theatre, is a faithful and solid representation. In the immortal words of Mr Norman, "And why not?" If it ain't broke, don't fix it. As might be expected, the energy is high and the kicks even higher.
Maxwell Caulfield—last seen at the Empire in 2014's Singin' in the Rain—is a feckless Nathan Detroit. Richard Fleeshman's Sky Masterton is sharp in both wit and cut of suit.
Also a word for Andy Massey whose live orchestra injects a whole lot of smoothness into numbers such as "Luck Be a Lady" and "Sit Down, You're Rocking the Boat". While Guys and Dolls is not the type of show with out-and-out roof-raising humdingers, the cumulative effect more than compensates.
Amid a neon backdrop which is pure West End, theatregoers are also whisked away to the exotic delights of Havana. Peter Mckintosh's set is literally electric.
Highlights of the show include a wild Cuban sequence under a tequila sunset of saturnalian proportions and a frothy ensemble routine at the Hot Box Nightclub.
But the high spot of this production is arguably the crap-shooting scene, brim-full of choreography that is as deft as it is crisp. Cameron Johnson reveals a rather deft comic touch here as the fearsome gangster Big Jule. Great touch for a big guy.
Though it does takes a little while to fully hit its stride, after the interval this production picks up speed a plenty. It's early days yet, but with a few more dates under its belt this version of Guys and Dolls can only go from strength to strength.
Reviewer: David Sedgwick