Guys and Dolls
Music and lyrics by Frank Loesser, book by Jo Swerling and Abe Burrows
Chichester Festival Theatre
Palace Theatre, Manchester
–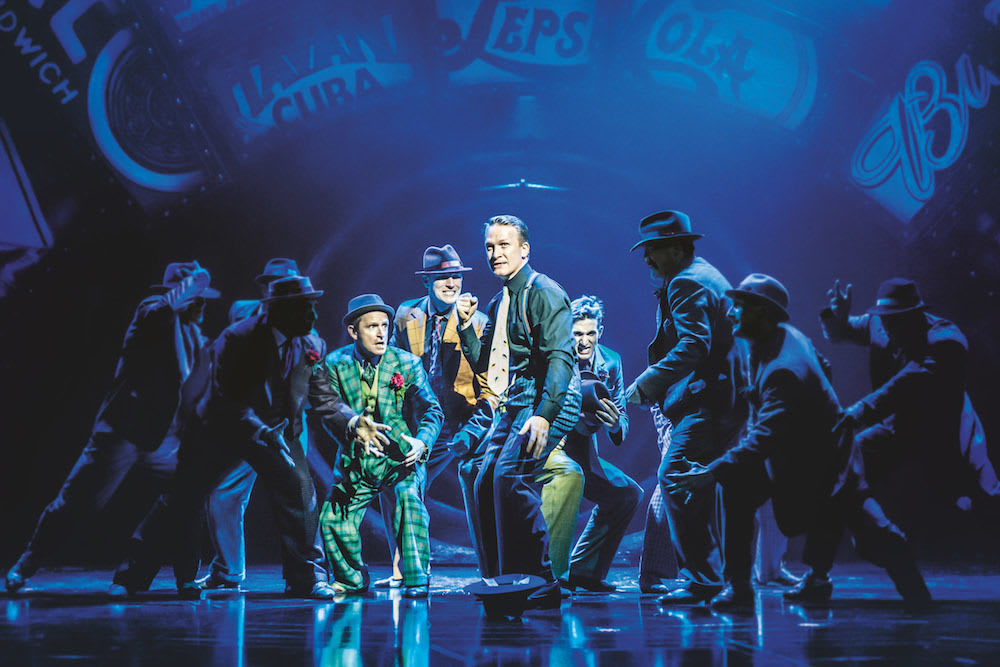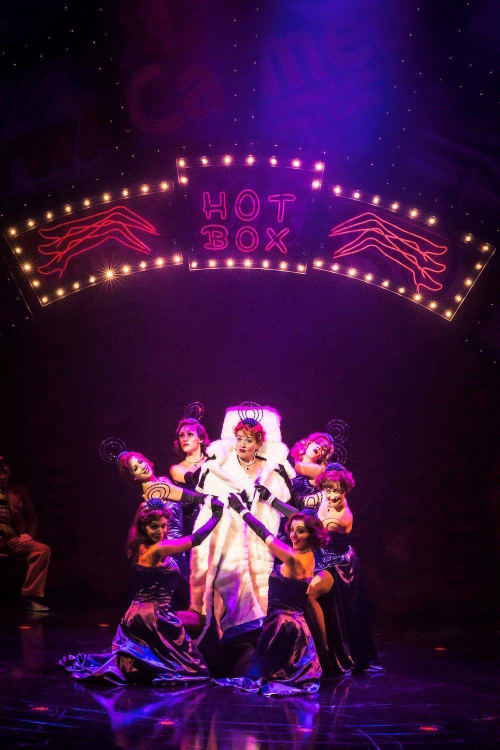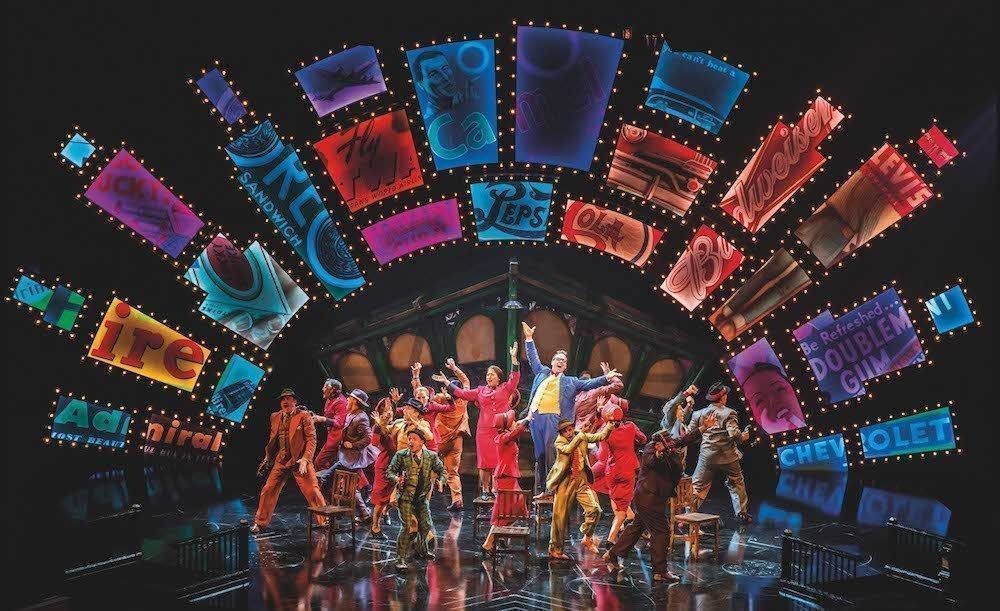 The poster outside the Palace Theatre declares Frank Loesser's most famous work as "the most perfect musical comedy ever"—and it would be difficult to build a case against that statement.
Based on comedy gangster characters by Damon Runyon, Swerling and Burrows's perfectly-constructed book crackles along with wit and action; everything happens exactly where it should without it ever feeling mechanical. The wit is maintained through Loesser's clever lyrics, and with his brilliant jazzy score on top of that this really is a perfect musical comedy.
Central to the story is Nathan Detroit, who runs the (as the epic song title has it) "Oldest Established Permanent Floating Crap Game In New York", but Lieutenant Brannigan of the New York Police Department is turning the heat up so he's struggling to find somewhere to hold the game—and there are some high-rollers in town.
One of these is Sky Masterson, so called because sky is his betting limit. To get the money to rent Joey Biltmore's garage for the game, Nathan bets Sky $1,000 that he can't take Sarah Brown of the Mission (like the Salvation Army) to Havana with him.
An added complication is that Nathan has told his fiancée of 14 years, Abigail, a singer and dancer at the Hot Box Club, that he will never, ever organise a crap game again, while she has told her mother in Rhode Island that they married 12 years ago and have 5 children.
This Chichester production is directed by Gordon Greenberg, who certainly knows his Broadway musicals: he first appeared on Broadway at the age of 12 and his list of current projects is longer than many directors' entire CVs. This sparkling, energetic production never lets up the pace, but does allow some serious reflection to creep in where previously there was only comedy, and he just about makes it work.
Peter McKintosh gives a twist—literally—on the usual set backdrop for this show of advertising billboards by making it an archway through which the scenes emerge, which looks great. It's a pity that the usual Palace sound issues dull the sound of the band, but it doesn't spoil the show.
As Sky, former History Boy Jamie Parker has certainly grown up with a very mature performance of a sleazy, laid-back Masterson, perfectly sweeping into "I'll Know" and (one of my favourites) the beautifully evocative "My Time of Day" and storming through "Luck Be A Lady". Opposite him, Siubhan Harrison is perfect as the strait-laced Sarah who loosens up in "If I Were A Bell" and a great Latin fight dance in Cuba.
David Haig plays Nathan's farcical storyline well with all the fear and frustration it requires, but there isn't quite the sparkle yet that we see in the other performances. However the star of the show is undoubtedly the wonderful Sophie Thompson as Adelaide. She lights up the stage every time she enters, but her solo "Adelaide's Lament" is a real showstopper.
Add to that great support from the superb Gavin Spokes as Nicely Nicely Johnson (a great rendition of "Sit Down You're Rockin' The Boat") and Ian Hughes as Benny Southstreet plus brilliant choreography from Carlos Acosta (who better for the Havana scenes in particular?) and Andrew Wright and you've got a great family show.
So whether or not you agree that it's the most perfect musical comedy ever, it still looks very good indeed after 65 years.
Reviewer: David Chadderton