H. R. Haitch
Music by Luke Bateman, book and lyrics by Maz Evans
Shrapnel Theatre and Iris Theatre
Union Theatre
–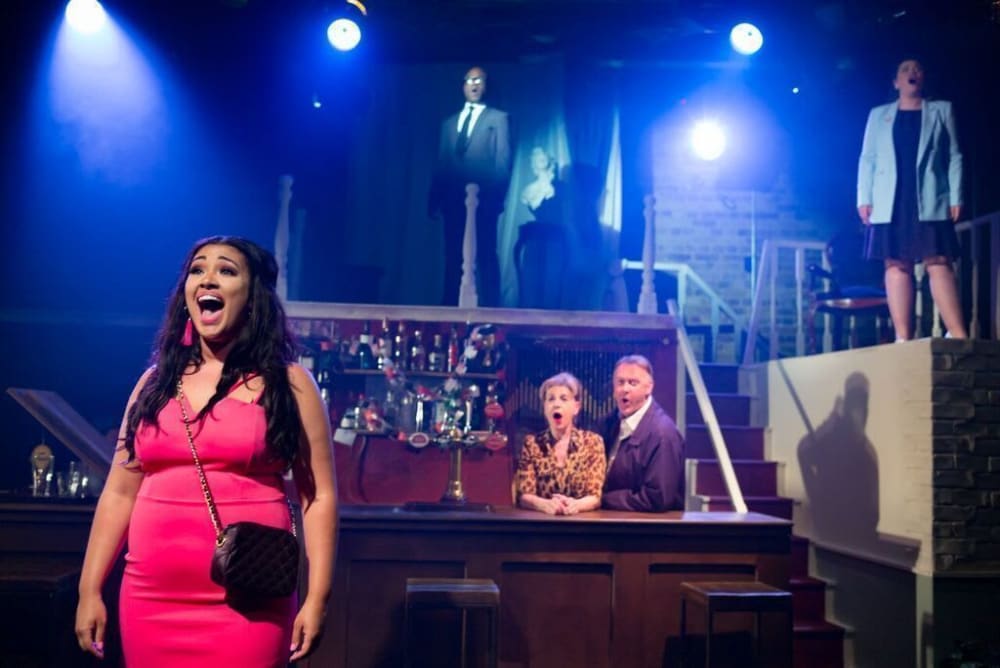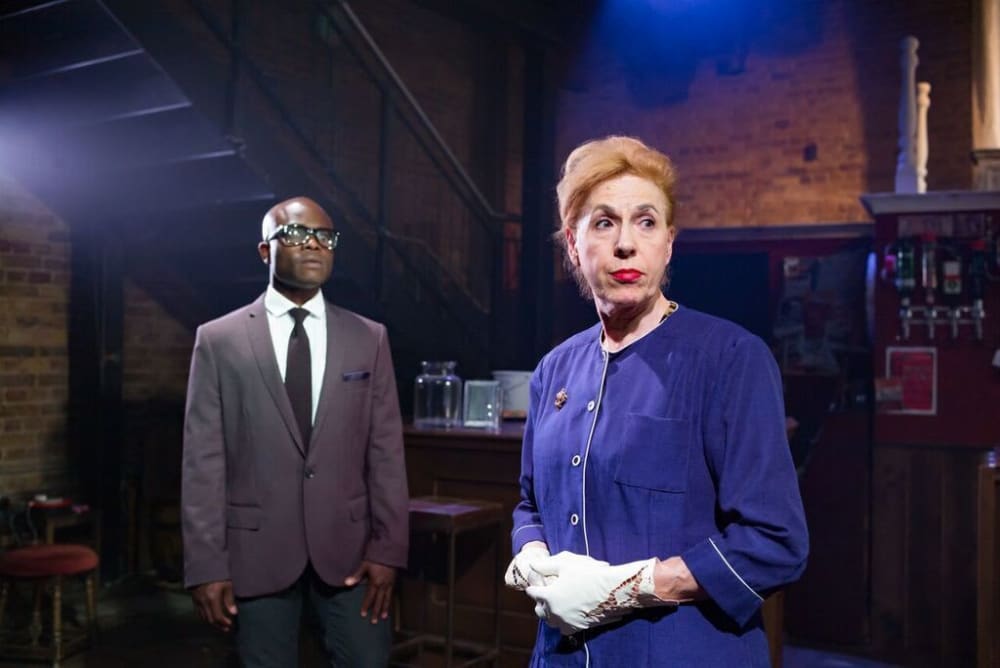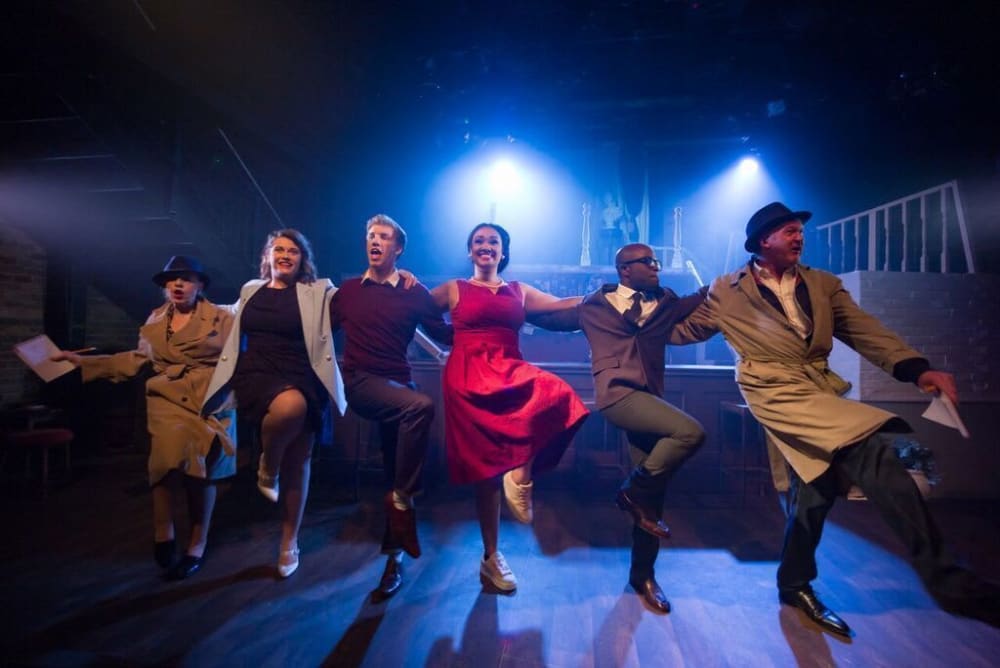 It many not be entirely by coincidence that this jolly new musical about a British prince falling in love with a mixed race commoner has opened in the week that Harry and Meghan tie the knot in St George's Chapel, but H. R. Haitch was commissioned and conceived long before royal fact copied fiction.
It is set half in Buckingham Palace and half in a boozer in Barking. Designer Justin Williams presents them simultaneously and the show is a mixture of old fashioned stage-cockney comedy and Spitting Image-style caricature of regality.
These aren't the real Windsors but hilarious similarities are entirely intentional. Andrea Miller's Queen Mary is attenuated and ancient and Christopher Lyne as Richard the elderly Prince of Wales doltish but endearing. They are both savagely satirised but Emily Jane Kerr and Christian James, as his children, avoid the grotesque. Manipulative Victoria resents her position as spare-heir to younger, charmingly innocent brother Albert. She's cast as the villainess.
People call Albert the secret prince; he's never been seen in public. Why and how is not explained perhaps because, as his bitchy sister says, "he's not the sharpest knife in the drawer". Unlike the others, he's been able to leave the palace incognito and mix with ordinary people. That's how he meets Chelsea Taylor, trained chef and daughter of publican Brian who runs the Dog with his mother Vera, while still missing Chelsea's deceased mother, one of the first black page three girls.
Chelsea is played by Tori Allen-Martin: a gutsy, big-voiced performance that gives us a girl bursting with confidence. She doesn't think deeply beyond the next opportunity to take a selfie (which is often) but she's a rabid republican. No wonder that Albert has never let on whom he really is; but now, as the headlines announce, he's going to be presented to the public. What will happen when she finds out?
Add a gay, black Prime Minister Nathan (Prince Plockey) who's planning a referendum on a republic (which the press have dubbed Rexit), who later is turned into a choice of new monarch, and some blackmail, a threat of compulsory purchase, replacing the pub with a housing development. So the simple plot gets extended but with touches of Cinders and Eliza Doolittle. Though it takes place in 2011, leading up to the London Olympics, it feels like a show from the 1950s or '60s, though one wonders how many of the double entendres in the lyrics would have got past a Lord Chamberlain.
Luke Bateman's cheerful tunes have the knack of sounding as though you already know them and they are delivered with brio. Sometimes they go on for a verse too long, but there's one that's almost too brief with a camp montage of lines from blockbuster musicals (delivered in a different style to match each line) and there is a touching number for Chelsea and her dad remembering her mum.
What adds to the fun is the deft doubling of Cockneys and Royals. Effected with often only moments offstage, Christopher Lyne is Brian Taylor, relaxed, friendly publican, Andrea Miller outrageous as his mother Vera, self-styled "sixty-nine and counting" in her leather mini-skirt and running a sex-chat service on her mobile. Prince Plockey's PM swaps costumes to become pub regular Vernon, who seems to combine being a revivalist preacher with being a wide-boy.
Director Daniel Winder goes with the flow of the piece, relishing its rather old-fashioned style and tongue-in-cheek risqué rhyming while keeping it fast-moving. The sharp contrast between the live cartoon royals and the pub crowd makes the cliché portrayal of the working-class lovable Cockneys seem more real.
There are a few points where it aims at political comments that fail to bite, but this isn't that kind of show: it is fairy tale and comic sketch with a whiff of panto but with Buttons playing Prince Charming. Taken it as it is, as a fantasy frolic, it makes an enjoyable evening.
Reviewer: Howard Loxton