Habibti Driver
Shamia Chalabi & Sarah Henley
Octagon Theatre Bolton & Tara Finney Productions
Octagon Theatre
–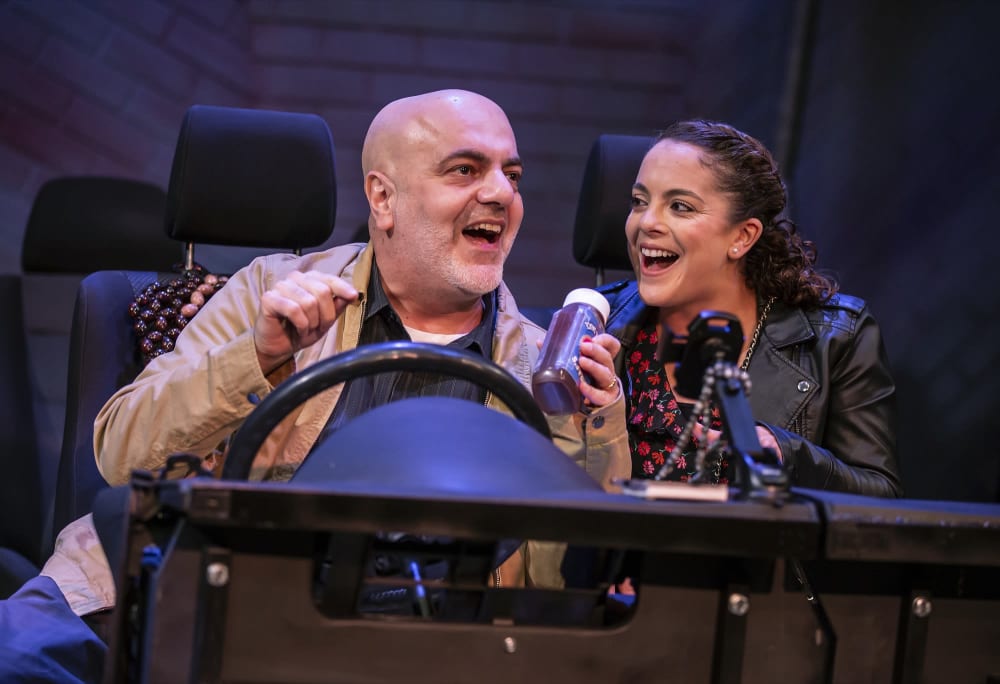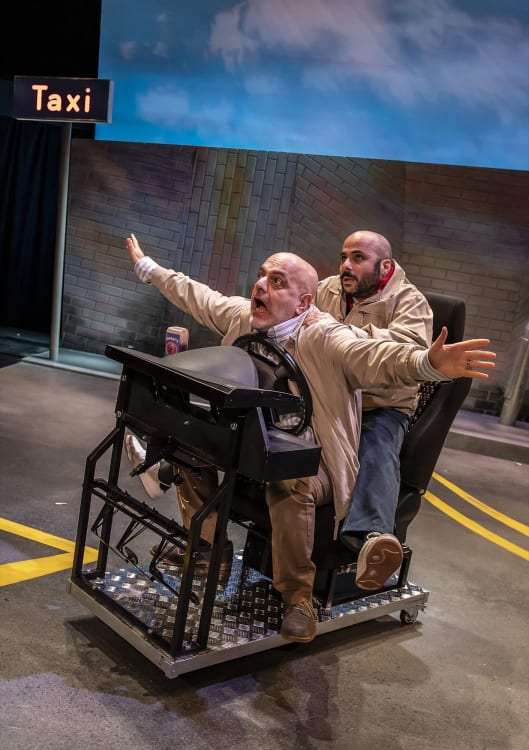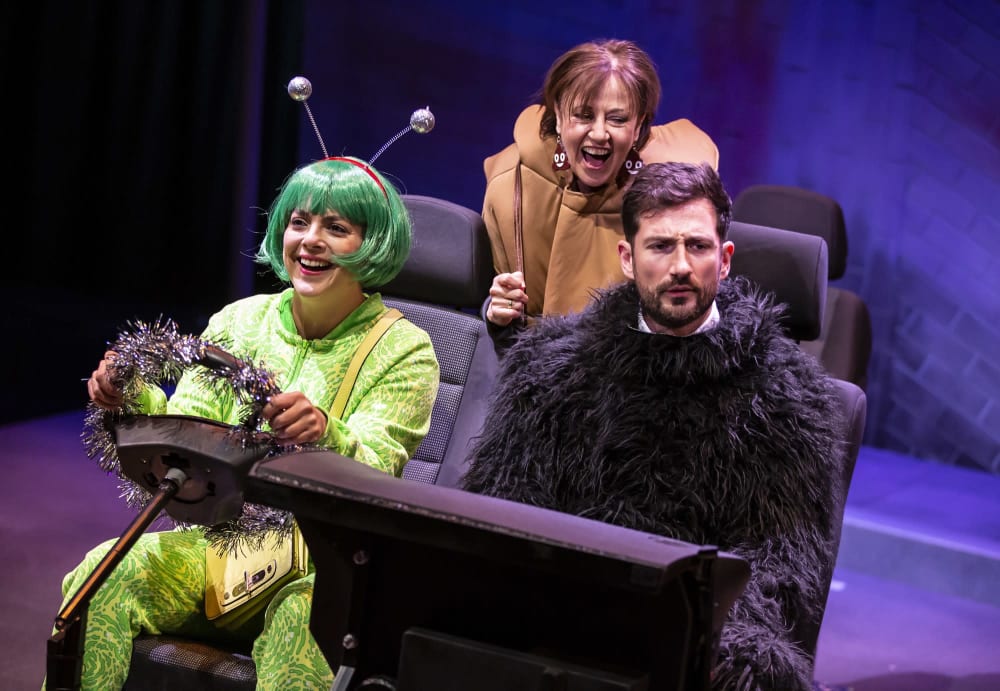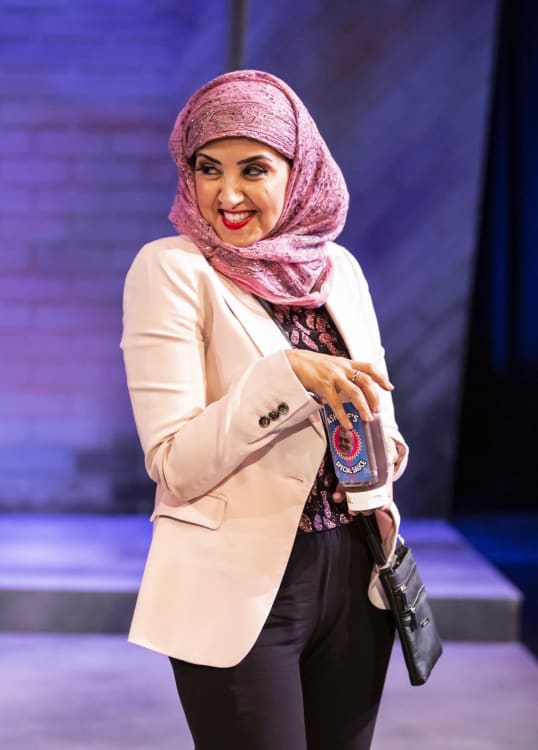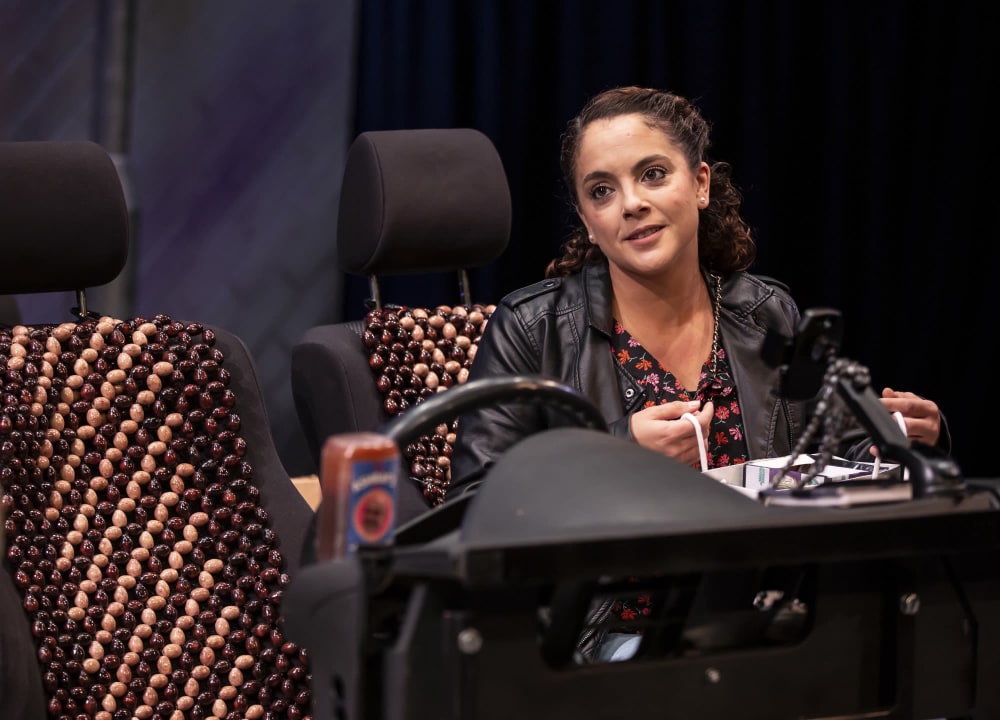 In this new play, Shamia Chalabi has co-written this story of a half-Egyptian, half-English young woman who has grown up in Wigan based on her own experiences and plays Shazia, the character based on herself.
However, the title character and the dominant presence in the story is Shazia's father, Ashraf, a taxi driver originally from Cairo who works for his brother, Yusuf, who also likes to remind him of his duty as a good Muslim and member of 'the community'. In fact, it could well have been Yusuf's advice that caused the break-up between Ashraf and his white English wife, Jean, although they remain on friendly terms—he even gives her a free lift to bingo in his taxi. Their daughter Shazia is caught between two worlds, feeling like a Wigan girl but with her father reminding her, prompted by Yusuf, about how a 'good Muslim girl' should behave.
The play begins when Ashraf has just returned from Egypt to reveal that he got married while he was there without telling anyone to Yasmin, who speaks little English and will be arriving in England soon. Ashraf tells Shazia she must wear her headscarf and be careful what she says in front of his new wife, but Yasmin turns out to be rather freer in her thinking than her husband or brother-in-law, and occasionally a little reckless.
Shazia, however, has kept secret from her father her white English boyfriend for four years, and now they are planning to marry, but she is reluctant to tell him. Fiancé Chris (Timothy O'Hara) is a well-meaning Wigan bloke with a habit of putting his foot in it, but he does make an effort to learn about his fiancée's family's culture—by watching DVDs of Lawrence of Arabia and The Mummy. Will her father ignore his brother's threats and accept her mixed marriage after the failure of his own, maybe even walk her down the aisle?
This play covers some similar territory to Ayub Khan Din's East is East, moved from Salford to Wigan and from the '70s to present day, of children from a mixed marriage caught between cultures, but with all the sharp edges blunted. Everyone is very nice and pleasant for most of the time, and none of the disagreements or awkward moments ever look like disastrous turning points in their lives. Perhaps even Yusuf comes round by the end, although it isn't clear how he would justify doing so to himself after what he has said. There are plenty of funny lines, but the dialogue is often contrived to jemmy in a gag or a particular reference or point.
The cast do a great job of fleshing out characters that don't all have a great deal of substance in the script. Dana Haqjoo's avuncular, likeable Ashraf can be frustrating at times, but he isn't very effective at exerting his male authority and you know that ultimately he'll come round to doing the right thing, despite the interference of Hemi Yeroham's Yusuf. Chalabi may be playing herself in a sense, but that isn't as easy as most people think and she brings her character to convincing life, as does Timothy O'Hara with gangly, awkward Chris. Helen Sheals doesn't get much of a chance to show different sides of her character but is fine as Jean, while Houda Echouafni's mischievous eyes under the headscarf show that Yasmin isn't the demure, obedient Muslim wife that Ashraf was expecting.
The play shows some of the difficulties of people growing up in this situation, but nothing particularly harsh or threatening happens between the characters (there is an intrusion into the story from outside of some unseen racist Millwall supporters) or ever seems likely to in this loving family. Ultimately, it's a pleasant enough 2½ hours spent in the company of likeable characters with some amusing dialogue and situations, but not one I think that will prove to be particularly memorable.
Reviewer: David Chadderton