Hairspray
Music by Marc Shaiman, lyrics by Scott Whittman and Marc Shaiman, book by Mark O'Donnell and Thomas Meehan
Curve
Curve Theatre, Leicester
–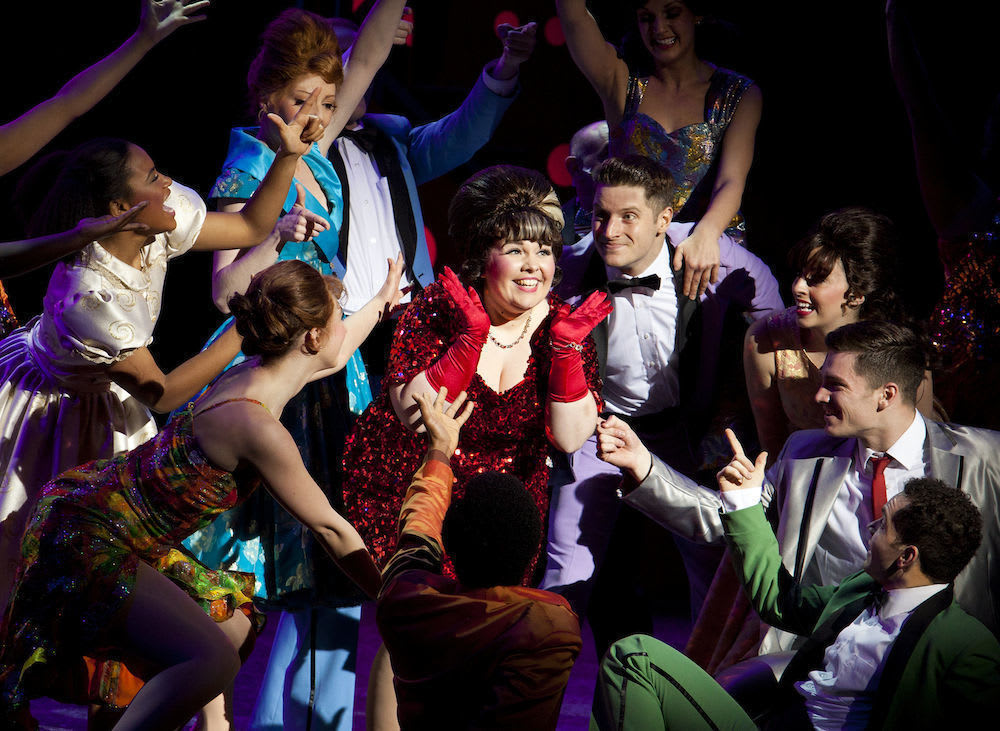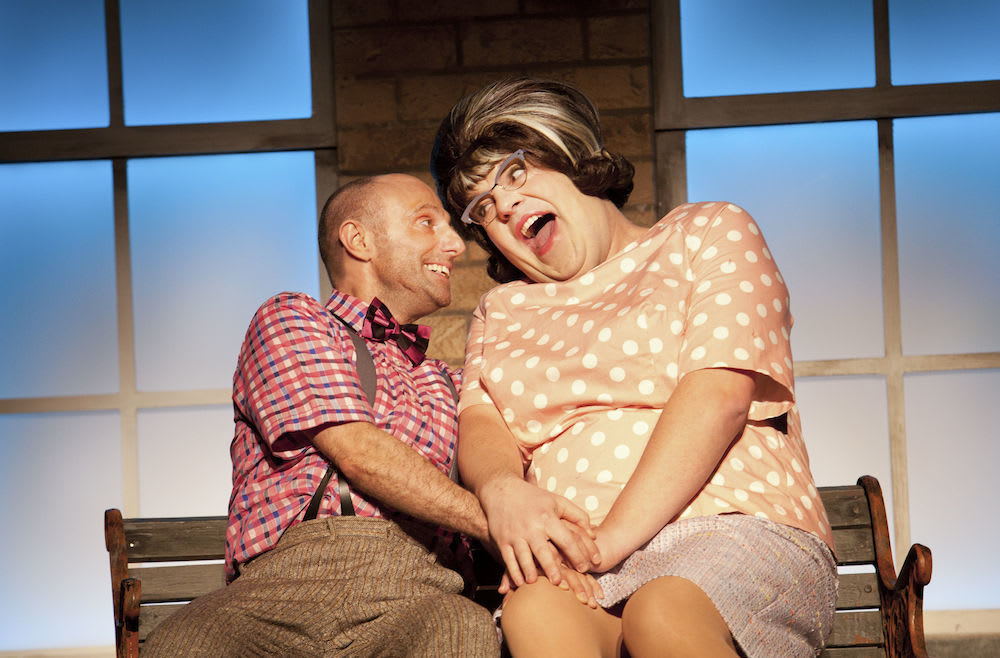 It's not often you can match a bunch of great songs to a musical with a message but that's just what you've got at Curve, Leicester, whose new version of Hairspray played to a standing ovation.
Paul Kerryson's production simply doesn't have a weak link and it fizzes with energy from the moment Tracy Turnblad (the excellent Rebecca Craven) belts out "Good Morning Baltimore".
But she is not the only star turn in this new version of one of the best musicals to come out of Broadway in recent years.
Claudia Kariuki as Motormouth Maybelle gets the warmest reaction of the night with a sensational rendition of "I Know Where I've Been". Tyrone Huntley, fresh from the original London cast of The Book of Mormon, excels with both vocals and dance while John Barr and Damian Williams tick all the right boxes for comic potential as the Turnblad parents.
Williams brings a streetwise quality to his Edna: think Martin Scorcese crossed with Les Dawson. And Callum Train as TV host Corny Collins is good fun, towering overTracyand playing up to the 'camera'. If they ever made Peter Crouch the Musical, he's your man.
At its core, though, Hairspray goes way beyond a cheap laugh or two.
It's Baltimore 1962 and plump Tracy wants to dance and be crowned Miss Teenage Hairspray on the television show she watches obsessively with quirky friend Penny Pingleton (great work from Zizi Strallen). But the producers won't give her a look-in because of her weight, and nor will they entertain any idea of her black friends appearing on the show as equals.
Segregation rules in this world. The Corny Collins Show, a fictional spin on the real-life Buddy Deane Show from that era, only allows the 'coloured people' a chance to dance on camera every month. And never with the white teenagers.
All this must change of course but not before Tracy and her friends fight for equal rights. You can guess what's coming and you can probably take a wild stab at what happens when she sets her sights on the TV show's resident crooner Link Larkin—an assured Curve debut for David Witts, literally shaking off his EastEnders role as Joey Branning.
Witts is convincing and sings well, much to the delight of his (female) fans knotted together in the stalls. At one point I feared the woman behind me may actually burst.
An impressive night then, in no small part thanks to Marc Shaiman's brilliant music ("You Can't Stop the Beat" and "You're Timeless To Me"), which is wonderfully served by musical director / pianist Ben Atkinson along with his six-piece band.
Lee Proud's choreography is inventive without being fussy and designer Paul Moore has fun utilising black and white film on small screens, complementing an array of clever sets.
Director Kerryson excels at musicals and this one is right up there with the best, fittingly so as he enters the final year of his tenure at Curve.
Reviewer: Andy Plaice