Hairspray
Book by Mark O'Donnell and Thomas Meehan; music by Marc Shaiman; lyrics by Scott Whittman and Marc Shaiman; based on the film by John Waters
Grand Opera House, York
–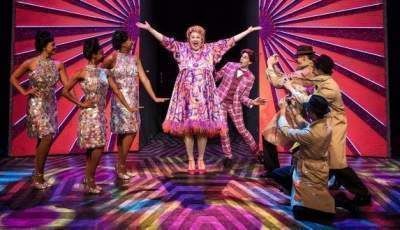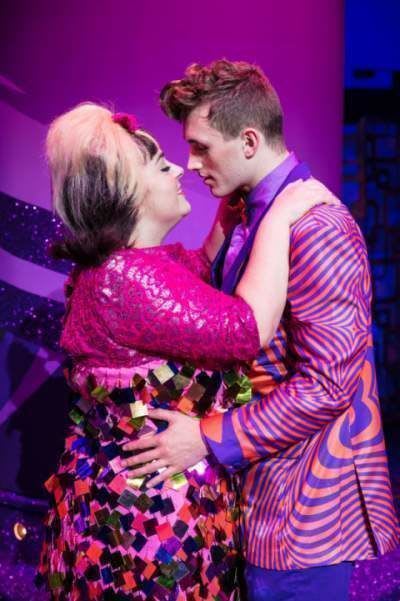 It's been 15 years since Hairspray swept the boards at the 2003 Tony Awards, and in that time the show has become one of the most popular musicals of the 21st century. Not only has it toured the world in various productions, including one in the West End with Michael Ball, but it has also spawned a successful film adaptation starring John Travolta and Michelle Pfeiffer.
Based on John Waters's crossover hit from 1988—which saw the self-proclaimed "Pope of Trash" take a break from the violence and sexual perversion of his earlier films—Hairspray is a giddily upbeat musical about American race relations in the 1960s. If this sounds too heavy, it's also a paean to the irresistible power of dance music, bringing people together despite their apparent differences.
Set in Baltimore in 1962, plump teenage misfit Tracy Turnblad (Rosie O'Hare) longs to perform on The Corny Collins Show, a dance show on local TV. Despite incurring the wrath of queen bee Amber Von Tussle (Gemma Lawson) and her racist mother Velma (Lucinda Lawrence), Tracy earns a place on the show and begins a tentative romance with the show's resident dreamboat, Link Larkin (Dan Partridge).
However, Tracy's newfound happiness may be short-lived. Outraged by the show's policy of excluding black teenagers apart from one day a month ("Negro Day"), she joins forces with the formidable Motormouth Maybelle (Brenda Edwards), the owner of a downtown record shop, and her son Seaweed (Shak Gabbidon-Williams), a fellow dance enthusiast, in order to end racial segregation and get everyone dancing together.
As an admirer of John Waters's joyously irreverent and often disgusting films, I was curious to see how Hairspray would translate to the stage. The 1988 film may be more palatable than Pink Flamingos, for example, in which a murderous transvestite (the late, great Divine) snacks on a dog turd, but it still retains Waters's twisted sense of humour. This black comic streak is sadly not as apparent in the stage musical, although it crops in a few grotesque moments (a cameo from a flasher, a scene with a predatory lesbian gym teacher).
However, despite this small complaint, I found myself totally bowled over by Hairspray. It's a fabulous piece of work and I watched the show with a goofy smile plastered on my face throughout.
Unlike Wicked, for example, which has a largely forgettable songbook apart from "Defying Gravity" and "Popular", Hairspray is packed to the gills with thrilling, joyous, toe-tapping tunes. Furthermore, Scott Whittman and Marc Shaiman's lyrics are genuinely witty and feel like they come directly from the characters. I'm sure I'm not the only audience member who's had "You Can't Stop the Beat" trapped in their head ever since they left the theatre.
These excellent songs are rendered irresistible by the talented ensemble who perform them. The passion with which the performers deliver these songs is startling at time, eliciting gasps of joy and admiration from the joy.
Hairspray is also a visual delight thanks to Philip Gladwell's exuberant lighting and Takis's garish, eye-popping costumes (courtesy of Takis). Drew McOnie's impressive choreography endows the show with tremendous energy and verve.
Rosie O'Hare is superb in the leading role, capturing the mixture of confidence and awkwardness that makes Tracy such a lovable heroine. She more than holds her own against a gallery of colourful supporting turns.
Matt Rixon gives a splendidly hammy performance as Tracy's frumpy mother, Edna (the role played by Divine in the original film), and Graham MacDuff is equally fine as Tracy's goofy father, Wilbur. Together, they form a killer double-act.
Romantic leads are rarely the most exciting roles, but Dan Partridge works wonders as Link, particularly during his lovely rendition of "It Takes Two". Shak Gabbidon-Williams sings soulfully as Seaweed and makes an appealing double-act with Annalise Liard-Bailey, who excels as Tracy's nasal, nerdy best friend, Penny.
Gemma Lawson is wonderfully vile as stuck-up Amber and Lucinda Lawrence matches her for sheer out-and-out villainy. Jon Tsouras is terrific as Corny Collins—it's just a shame he isn't on stage more.
Amongst this talented group, Brenda Edwards is a particular standout, especially her towering rendition of "I Know Where I've Been".
Hairspray is one of the best productions I've seen so far this year, and I strongly urge you to catch it while you can.
Reviewer: James Ballands