Hairspray
Marc Shamain and Scott Wittman
Adam Spiegel Productions
Sheffield Lyceum
–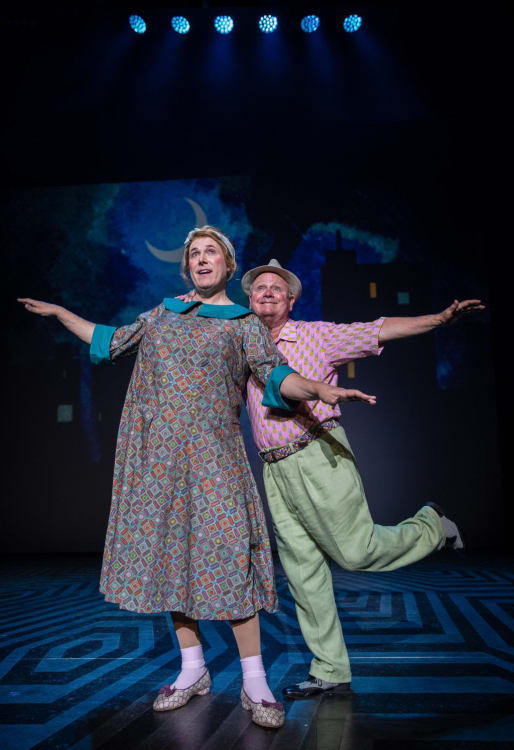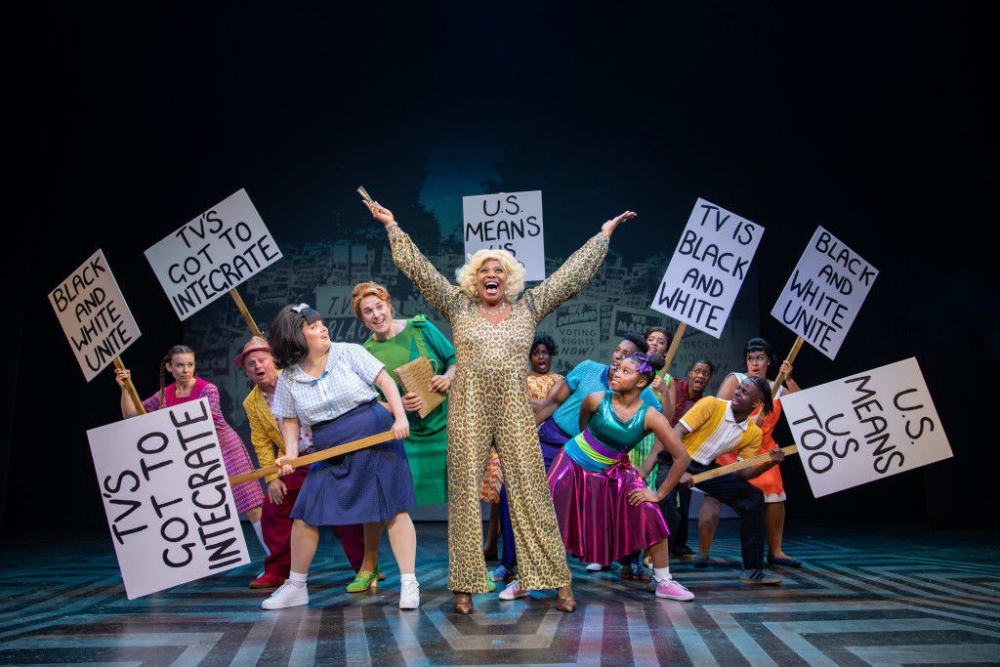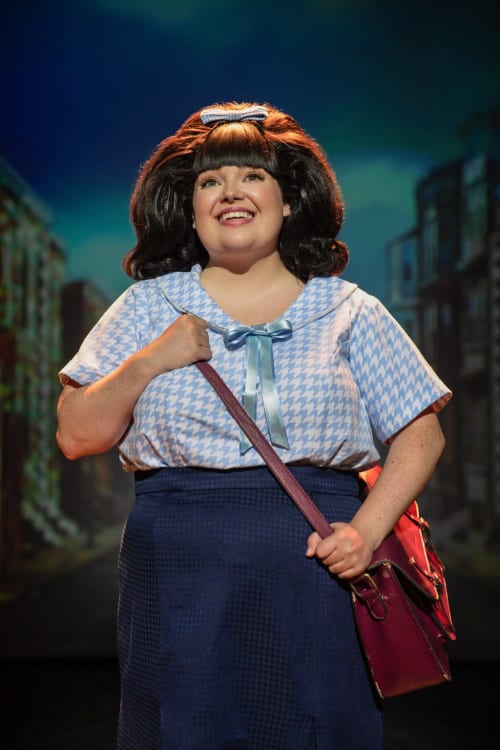 The Sheffield Lyceum reopened this week with a scintillating Adam Spiegel production of Hairspray which has transferred from the London Coliseum. A theatre-starved audience queued round the block to take their place in a full auditorium for a dynamic and stimulating performance to replace the COVID blues with the energy of R&B.
Baltimore, Maryland 1962. The action centres around Tracy Turnblad, a large teenager whose ambition is to appear as a singer and dancer on a popular TV show which she and her close friend Penny Pingleton watch at every opportunity. The manager of the station, Velma von Tussel, is a dominating and prejudiced woman, determined to exclude overweight participants and to limit African-American dancers to a 'Negro Day' once a month. Her daughter Amber is equally mean-spirited and has her eye set on winning the show's annual Miss Teenage Hairspray Pageant with her mother's support or collusion.
The plot expands to include three families: Tracy's parents Wilbur and Edna who are supportive of Tracy's talent; the Von Tussle pair with their ruthless determination to succeed at any cost; and Penny's mother, who is overprotective as well as racially prejudiced.
The plot expands further to include dance scenes in two contrasting racial venues, an 'integration' demonstration inspired by Tracy, a confrontation with the police and a subsequent prison scene. In addition, there is love interest between Tracy and lead dancer Link Larkin, Penny and black dancer Seaweed and an ongoing love affair between Tracy's parents which is totally convincing and charming.
The production is a cornucopia of powerful singing, energetic dance sequences and stunning visual effects. The show starts off with a bang with Katie Brace's full-throated "Good Morning Baltimore" where Tracy leads the ensemble in a dynamic choreographed routine and paves the way for singing of the highest quality from the whole cast including memorable items from Brenda Edwards as Motormouth Maybelle, Alex Bourne as Edna, Jessica Croll as Amber and Rebecca Thornhill as Velma who impressively manages to sustain her singing while supported upside down.
The set design by Takis provides backdrops of Baltimore in graphic representation, photographic images and period film which provide an authentic background to the action. Costume design is colourful and infinitely varied, with men dressed in pastel suits and women in glittering outfits. There are many changes of costume. The small orchestra provides a rich sound and rhythmic support for the performers, which also lifts the spirits of the audience. The musicians received an enthusiastic ovation at the end of the night.
An interesting feature of performance since early stage and cinematic days has been the presentation of Edna as a man in drag. Nothing could be more different from the performance of traditional pantomime dames. In this instance, the tall, heavily built, deep-voiced Alex Bourne is a totally convincing woman and his role as a wife and mother completely believable. In a late duet reminiscent of vaudeville, there is comedy but nothing that breaks the established reality of Alex's female persona.
Director Paul Kerryson has dealt with tact and sensitivity with the many issues raised in this work: body size; individuality; freedom of expression; racial prejudice and the importance of integration. These are still hot topics for consideration and debate in this country and universally.
Reviewer: Velda Harris