Hairspray, The Broadway Musical
Book by Mark O'Donnell and Thomas Meehan, music by Marc Shaiman, lyrics by Scott Whittman and Marc Shaiman, based on the film by John Waters
Mark Goucher, Matthew Gale, and Laurence Myers
Curve Theatre, Leicester
–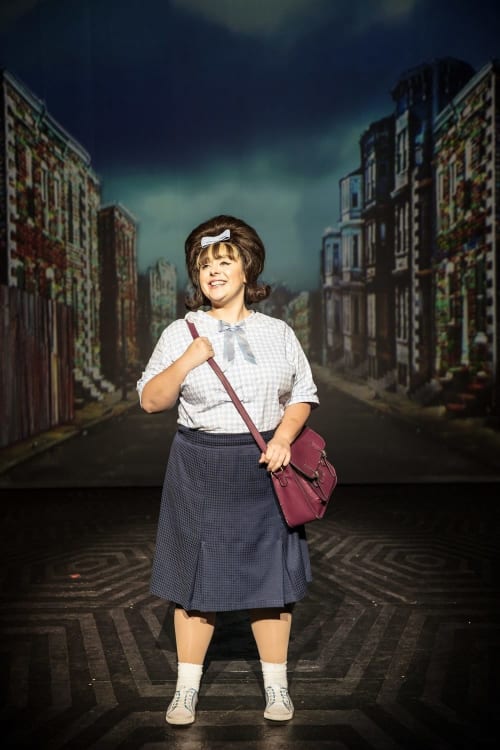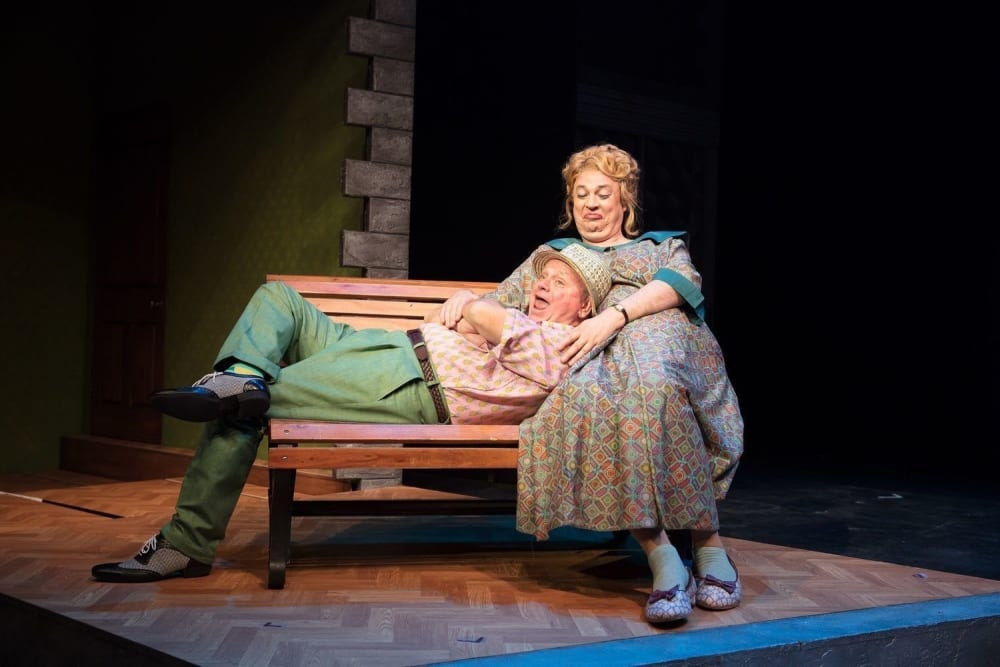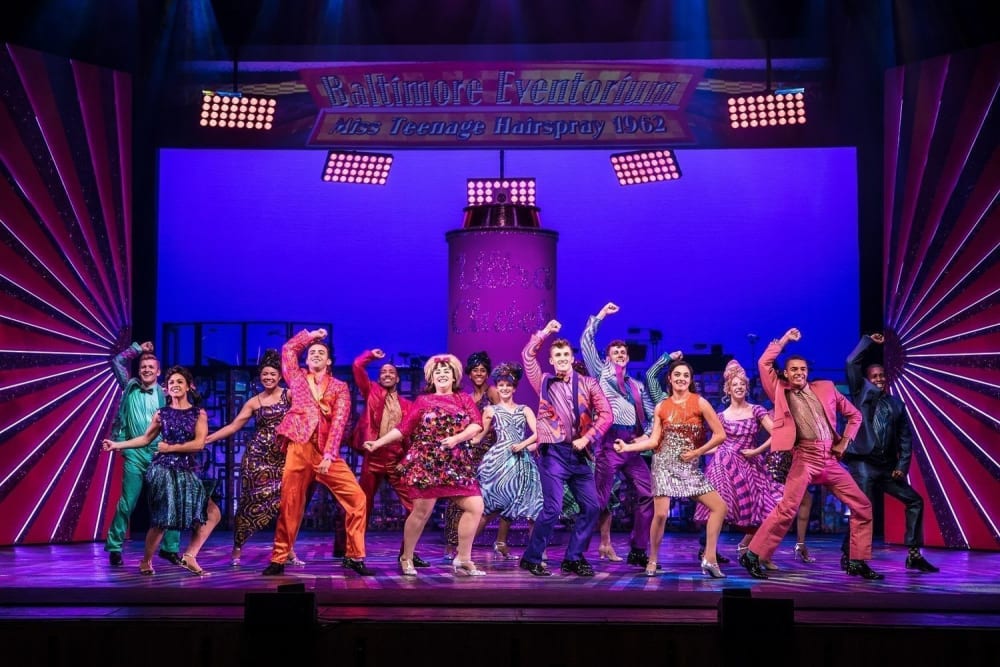 Hairspray, that big, bouncy, and beautiful musical, is back in town as former Curve Artistic Director Paul Kerryson returns to Leicester with this newly cast production, almost mid-way through its 2017 tour.
When life gives you lemons, you could do with a Tracy Turnblad to help make lemonade: it's Baltimore, 1962 and plus-size Tracy has a dream of appearing on The Corny Collins Show, a teen dance show. Tracy also dares to dream she'll find love with Link Larkin, heartthrob and current beau of drama-teen Amber Von Tussle. Sounds frivolous, but Hairspray tackles racism, body image and following your dreams with charm and spirit.
Inspired by John Waters's 1988 film, Hairspray opened on Broadway in 2002 and has grabbed a clutch of Tony and Olivier awards along the way. This popular musical perfectly marries book (Mark O'Donnell and Thomas Meehan), Scott Whittman and Marc Shaiman's witty lyrics together with Shaiman's music—spot-on in terms of style, there's not a dud song in the pack.
Rebecca Mendoza makes an impressive professional debut as Tracy, immediately endearing, full of teen spirit, and a great vocal performance. Another impressive newcomer, Annalise Liard-Bailey, is suitably goofy as Penny Pingleton.
Much of the comedy revolves around Tracy's even-plusser-sized mum Edna Turnblad (Matt Rixon) and, together with Norman Pace as husband Wilbur, they share great comic timing and an enjoyable performance of their signature song "You're Timeless to Me", complete with corpsing and ad-libs.
Brenda Edwards as Motormouth Maybelle rocks the house with her stunningly powerful voice and spine-tingling performance of "I Know Where I've Been". Gina Murray exudes cool, calculating "evil" as Velma Von Tussle.
Forgiving occasionally rattly scene changes and lack of clarity with some of the diction, this production zips along at a cracking pace. Takis's pared-down, perfect-for-touring, functional set enables a sharper focus on Drew McOnie's wonderfully slick, quick and ultra-energetic choreography.
Hairspray's message is overwhelmingly positive and forward-looking, set at a time when the civil rights movement in America was gaining significant ground. Notwithstanding this, it is hard not to be aware of the current situation, both in America and across the world, lending greater import to some of the punchlines and drawing wry laughs and a little discomfort from the audience. I note the last time Hairspray came to Curve, President Obama was in office—we live in changing times.
However, the show must go on and Kerryson opts for a strong cast of top musical theatre performers (rather than a few big-name soapstars), and a cracking on-stage band (led by Ben Atkinson). If you need some feel-good in your life, this production of Hairspray is certainly that—it's a fun, foot-tapping humdinger of a musical.
Reviewer: Sally Jack