Hairspray
Book by Mark O'Donnel and Thomas Meehan, music by Marc Shaiman, lyrics by Scott Wittman and Marc Shaiman
Stage Entertainment UK Ltd
The Lowry, Salford
–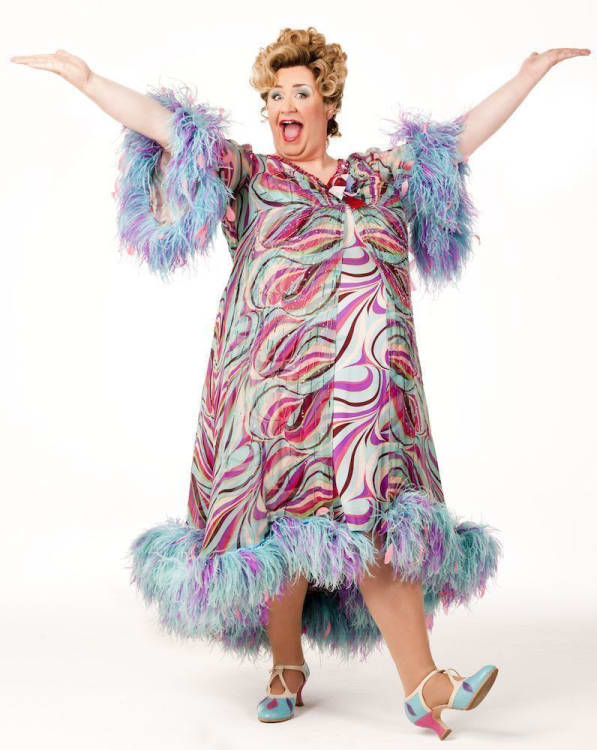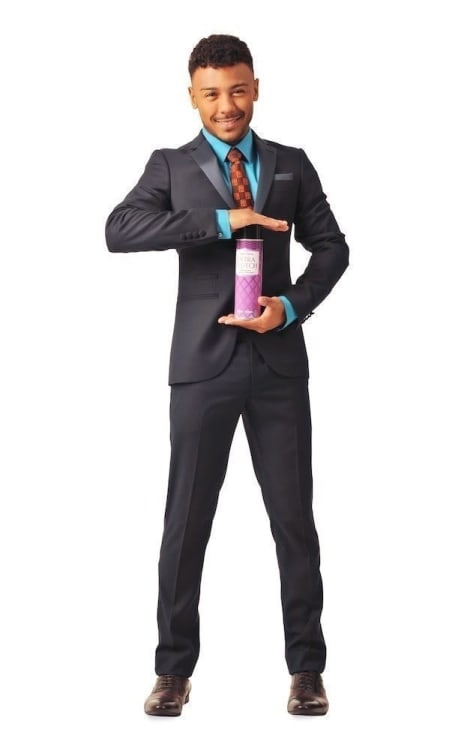 Two hours before curtain up, I heard a couple of teenage girls wandering the Lowry shopping centre singing "Good Morning Baltimore". An hour later, swarms of excited teenage girls descended on the Salford arts centre—amongst others, of course.
As the lights went down, even the mobile 'phone announcement and the raising of the curtain each got a round of applause. The scene was set for the standing ovation at the end before a note was played.
Based on the John Waters 1988 film, Hairspray takes us back to 1962 Baltimore and the rise of teen culture, as the teenage girls obsess over the Corny Collins Show with its clean-cut eponymous host (Corny by name...), Barbie and Ken-figured young regulars and teen pop idol Link Larkin. Tracy Turnblad is dying to get onto the show and knows all the dance moves, but this is a world in which body image is everything (can you imagine?) and Tracy's ample curves do not fit the template.
When Tracy is picked up for the show by Corny Collins himself behind the back of producer and ex-Miss Baltimore Crabs Velma Von Tussle, who will lie and cheat to give her blonde daughter Amber every opportunity for fame and fortune, Tracy becomes a star in Baltimore. However, having conquered the weight issue on TV, she has her sights set on racial segregation, resolving to get the black music and dance that she loves onto prime time TV instead of being relegated to the once a month "Negro Day".
There are some pretty positive messages for all of those teenage girls to take away with them about tolerance, acceptance and, above all, to fight to be accepted as what you are instead of trying to become like everyone else—the polar opposite message of Grease. But it wasn't the positive messages they were singing as they arrived and departed; this is a fun show with witty and intelligently-written book, music and lyrics.
Marc Shaiman comes from the Jerry Herman school of musical theatre composition, in the sense that every number has to be a big showstopper—while most tunes are pastiche 60s pop, the comedy duet "Timeless to Me" from Tracy's parents could have come from Herman himself. The story is a fantasy but is perfectly constructed in an old-fashioned musical theatre style with songs falling in just the right place, and the lyrics are well-honed and filled with sparkling wit.
This new tour begins at The Lowry, and it is slick and polished with a top-drawer cast. A few young unknowns have achieved fame through the part of Tracy Turnblad starting with Ricki Lake in the John Waters original (whatever happened to her?) and Freya Sutton seems set to join them after this very impressive professional debut. X Factor finalist Marcus Collins is also making his professional theatre debut as the coolest of the black dancers Seaweed J Stubbs, but, although there were a few screams from fans of Saturday night TV when he entered, he shows he is here on merit and not for his celebrity status.
Donning the housecoat and frock made famous by Michael Ball, Mark Benton stars as Tracy's larger-than-life mother Edna, and with diminutive Paul Rider as her joke shop-owning husband Wilbur they make the perfect seaside postcard comedy couple. Lauren Hood gets all the humour out of Tracy's awkward friend Penny Pingleton who blossoms through the love of a good (black) man, and Luke Striffler gets all the boy band pouts just right that you can still see from pre-packaged young pop stars—but makes Link Larkin a likeable character as well.
Lucy Benjamin is hilarious as the bigoted, self-centred Velma Von Tussle with Gemma Sutton pretty unlikeable as her pretty daughter Amber. Sandra Marvin returns to the role of Seaweed's mother Motormouth Maybelle, and once again stuns the audience with her incredible voice.
David Rockwell's angular set design conjures up a cartoon version of the early sixties or late fifties. Jerry Mitchell's exhausting choreography also manages to conjure up the era and the world of TV pop shows. The whole thing looks and sounds very much at home in The Lowry's Lyric Theatre.
This is popular entertainment at its best from a company that knows how to send its audiences home happy and shouting for more.
Reviewer: David Chadderton