Halbwelt Kultur

PK Productions
Jermyn Street Theatre
–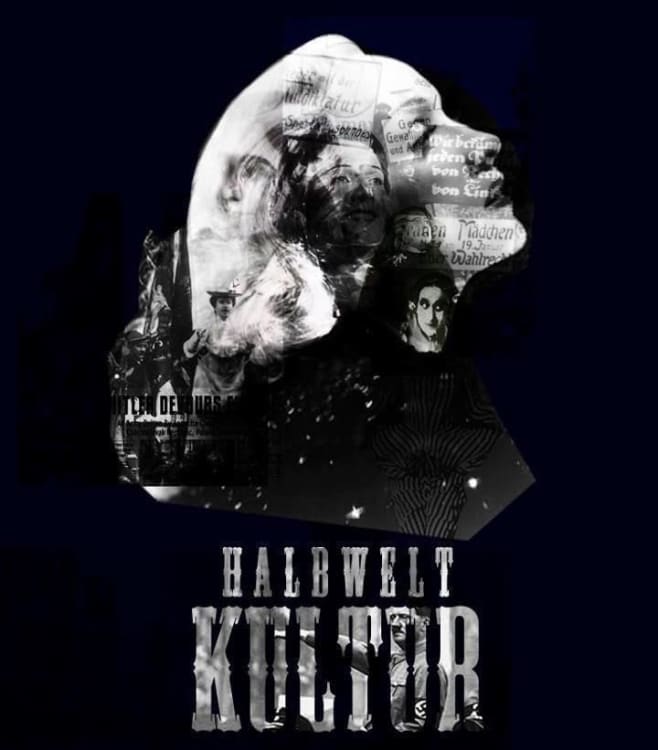 Halbwelt Kultur is one amazing production with one terrible tagline. It's going to be hard to drag friends to an evening recreating 1920s Berlin's cabaret culture in a series of vignettes, but please please do.
Halbwelt Kultur is about seven women who made up Weimar culture, seven cabaret dancers, singers and performers who lived in Berlin when it was a place of decadent and liberated culture in the interlude between the World Wars. Each woman has her own vignette where she talks about herself and shows what she did that made her famous.
This sounds like it might be the reenacting of seven pretentious Wikipedia articles, but Halbwelt Kultur manages to recreate both the atmosphere of a cabaret, helped by Jermyn Street Theatre's intimate space, and a snippet of these women's lives, so each vignette feels like an extra intoxicating layer rather than a disjointed data point.
While being sultry fun, the real pleasure of this performance is in seeing some of the best stagecraft I've seen, provided by director Patrick Kennedy. Each woman has her own mesmerising style, be it dark shadows set against the floodlight or drunkenly dancing from one lover to another.
There's been a lot of thought and care put not only into trying to narrow down what made the original performer unique but also how to make this look the best to the audience. The choreography by Alyssa Noble is superb and the dancing is hypnotic.
The songs are also fantastic, going from joyful romps to more heartfelt numbers. Special mention should be made of Stephanie Hampton, who has a powerful, soulful voice, but really all of the singers are strong and, when they sing together, there's real deep harmony.
There is one number which is noticeably weaker than the others, an overtly political song about supply and demand. It makes sense to include this element of political activism, but it is jarring to go from songs of erotic romance to songs about rice.
And there is a need for more dramatic context; towards the end there's a conversation between a performer and her lover about leaving Berlin with Hitler in power. It's a shame this was the only scene of its kind.
Overall, though, the songs will blow you away, the choreography will keep you mesmerised, and the images of these women will stick with you. Halbwelt Kultur leaves you nostalgic for a Berlin we'll never know.
Reviewer: Tobias Chapple