Hamlet
William Shakespeare, adapted for young audiences by Jude Christian
National Theatre
National Theatre (Dorfman Theatre)
–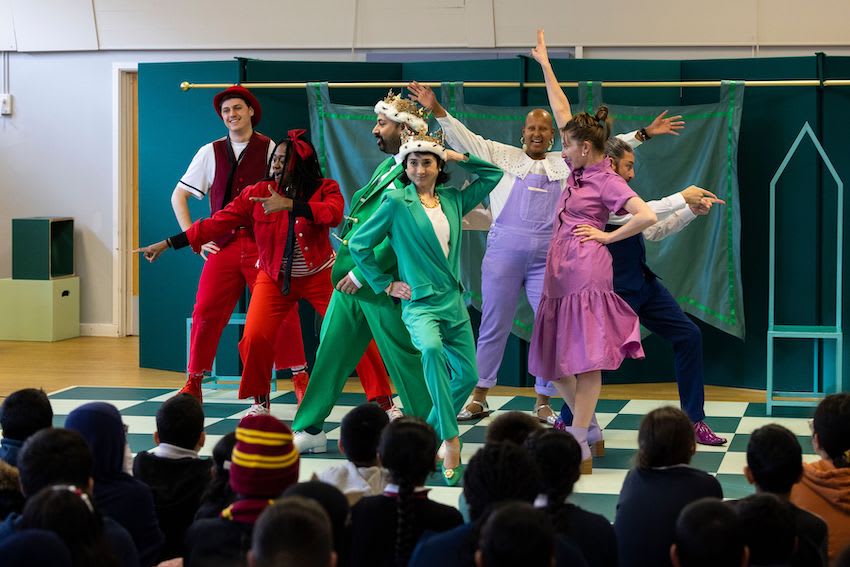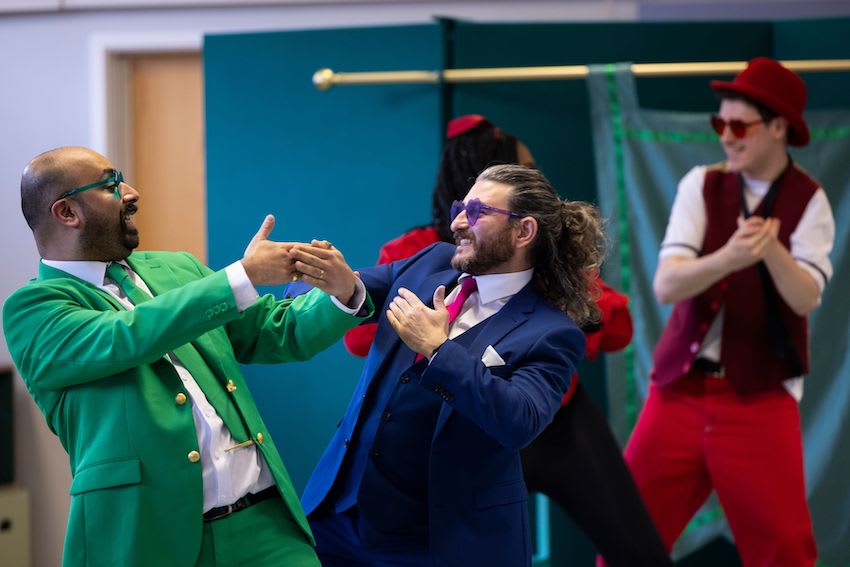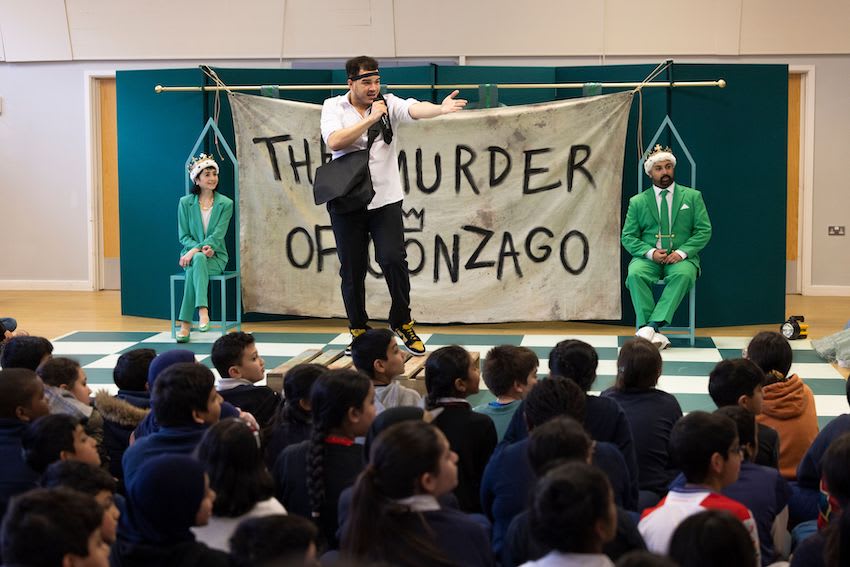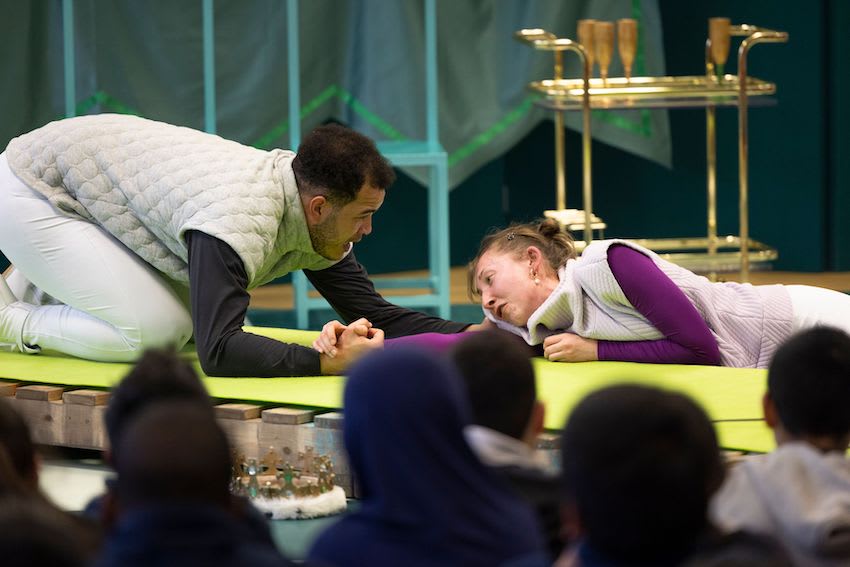 This is a production designed to tour schools and intended for ages 8–12 in a version that has been cut to last just over one hour. This is how the National Theatre summarises the plot:
Hamlet's dad is dead. His uncle has taken over the kingdom and married Hamlet's mum. The whole world feels like it's turned upside down.

A ghostly encounter reveals a dreadful deed has been done. Should Hamlet take revenge? That is the question.
Jude Christian's adaptation concentrates on story. She cuts characters and slashes text, reassigns lines and adds episodes that help clarify the plot, but it is still largely Shakespeare's text, though it isn't Shakespeare's play: only part of it. But Jude Christian and director Tinuke Craig know the audience they are aiming at and this is lively theatre that captures them completely.
Interchange between actors and audience before the play starts builds rapport and excitement, but when the actors left the stage, the young house I saw it with went quiet with anticipation before the action started not on the battlements of Elsinore but with a funeral procession. Claudius helps carry a floral tribute spelling "King" followed by Hamlet, his saying "Dad".
The dumbshow continues with Claudius being crowned, then offering a ring to Gertrude followed by the celebratory wedding party in which Hamlet is pushed into leading a conga. So much clearly told without dialogue before Hamlet begins to express his disquiet and we are into the play proper.
There's a romantic duet for Hamlet and Ophelia that encourages a clap-along before her father Polonius warns her to cool it, then Hamlet sees his father's ghost (a white sheet plus a crown) when visiting his grave and learns of his murder.
When Hamlet plans to put on a play about a similar murder to catch his uncle out, an ingenious twist has him making King, Queen and Polonius become actors and prompts the audience to accusing shouts of "Murderer! Murderer!" Soon after, when Hamlet himself kills Polonius, a child behind me began the same chant, a sign of how this production succeeds in involving its audience.
This is a production that shows things usually just described. Rosenkrantz and Guildenstern, a double act of lively jokers, are seen rowing Hamlet cross the North Sea to England before he seals their fate by changing Claudius's instructions to the English King and grabs a lifebelt and jumps overboard to escape them. Instead of the Queen's poetic description of Ophelia's death, we see her drowning: a definite suicide given lines from Hamlet's best known soliloquy.
As Hamlet, Kiren Kebaili-Dwyer gives a vibrant performance. His forceful delivery gives every word importance rather than observing verse structure but makes clear sense. He leads an excellent cast (all identified in the picture captions) who all give big performances. To vary the joking description of acting, I'm tempted to call this "shouting in the daytime" but it is exactly what is needed.
This all makes effective and enjoyable theatre, but is it Shakespeare's Hamlet? I've no problem with reworking other people's stories whether they be for tales or classics, and certainly Shakespeare himself did so, but such simplifications from Lamb's Tales retellings to the present day miss the depth of ideas and the language that make him a master.
This reimagining of Hamlet will surely win over youngsters to theatre—and I shared their enthusiasm—but as they get older let us hope that they will find productions of "real" Shakespeare that deliver the same clarity.
At a time when people seem to like either 90-minute single act plays or 9-hour epics, it is inevitable Shakespeare gets cut (especially the jokes that modern audiences don't understand) but if actors understand what they are saying (and the verse helps that) and play for its sense, those who hear them will understand by osmosis and perhaps begin to relish the language too.
Reviewer: Howard Loxton