Hamlet
William Shakespeare
Royal Exchange Theatre
Royal Exchange Theatre, Manchester
–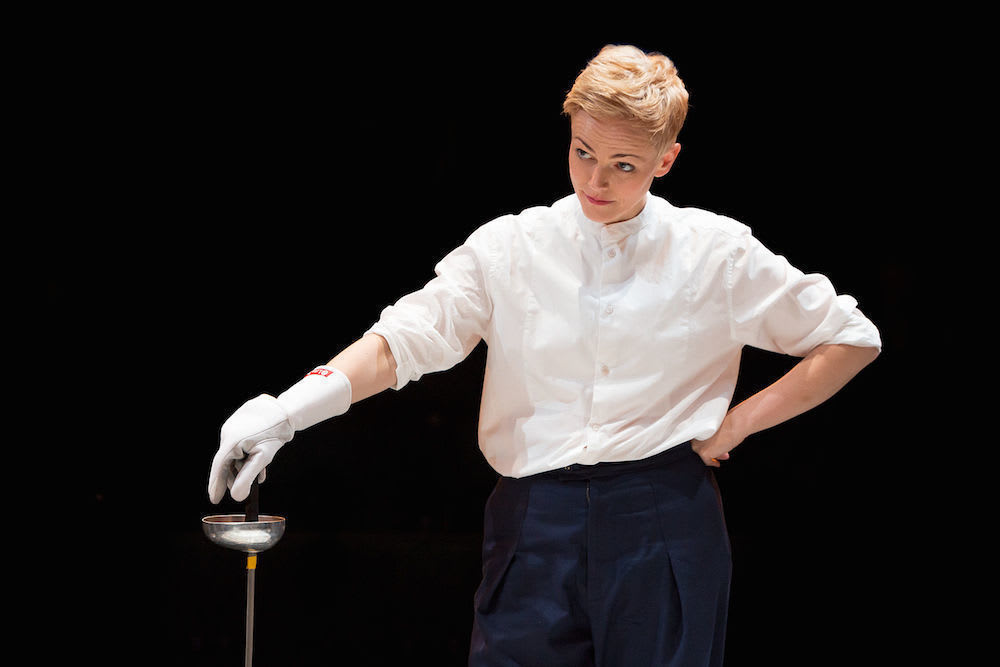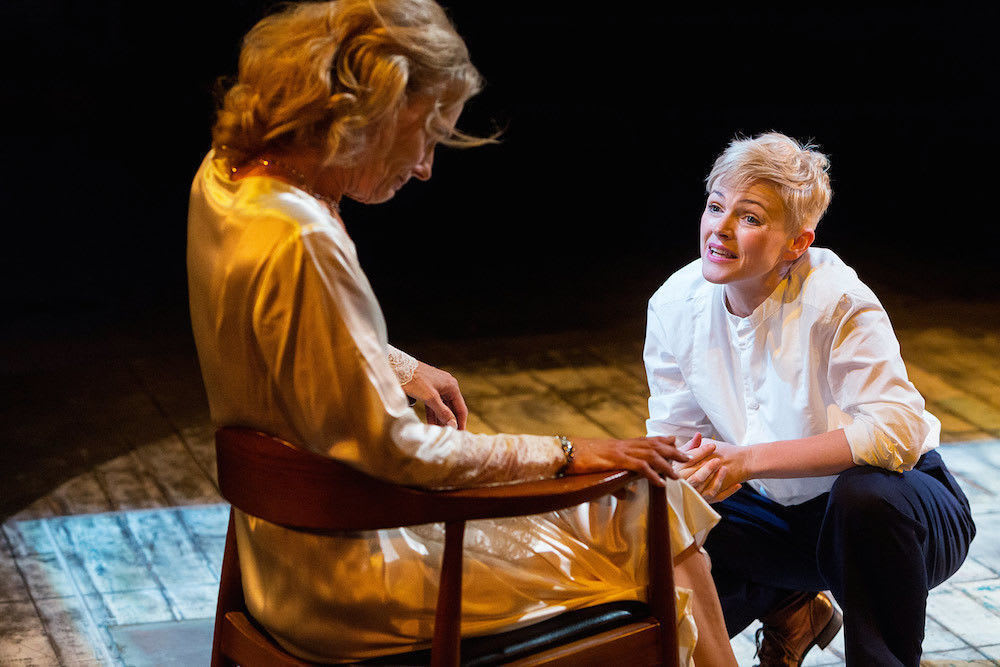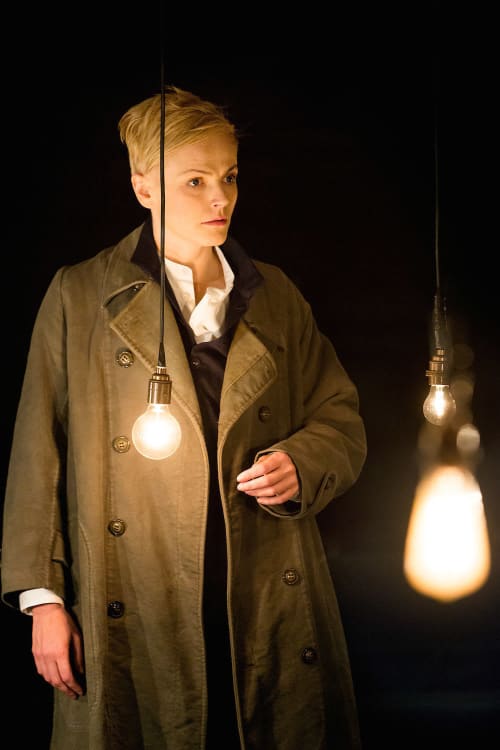 This is one of two Shakespeare productions in Manchester this month that have become the most sought-after tickets of the year. Hamlet has already extended by a week and there are queues every morning for tickets for its banquette seats, only sold on the day of the performance.
What many of them are coming to see is TV star Maxine Peake in the title role. While it is common to see all-male Shakespeare—often with some dubious historical justification—actresses playing male leads are still rare enough to cause a stir, even though there have been female Hamlets right through the nineteenth century and back to Sarah Siddons in the eighteenth.
Director and actor seem to have been dodging the question of whether this Hamlet, the character, is male or female—when I asked them, there was a lot of vague talk about breaking down gender roles—but the only way it makes sense is for Hamlet to be male, but played by a female. There is little significance dramatically, but this is a role that Peake wanted to play and in which Sarah Frankcom wanted to direct her, and there is nothing wrong with that.
The same is not true of some other feminised characters, which are changed to fit the sex of the actors. Gillian Bevan plays Polonia (rather than Polonius), mother to Laertes and Ophelia, as a verbose PR executive, with the comic side delivered perfectly but there isn't a great deal of substance behind that.
Claire Benedict is Marcella (Marcellus) and a female Player King, which works perfectly well, and Michelle Butterly and Jodie McNee (the latter also a studenty Rosencrantz to Peter Singh's Guildenstern) get a lot of comedy out of a couple of female Scouse gravediggers. The female nouns and pronouns don't fit the verse, but one doesn't want to be accused of being a crusty old traditionalist.
Elsewhere, Barbara Marten is a warm and loving but rejected mother as Gertrude, Katie West is a childishly innocent Ophelia whose descent into madness works well, John Shrapnel brings gravity and some booming bass notes into the mix as Claudius and the ghost of Hamlet senior and Ashley Zhangazha is a youthful, passionate Laertes.
The person who stood out for me, though, was Thomas Arnold as Horatio, who was the only person on stage to whom I could listen and understand every word, speaking the text as naturally as though it was in modern prose.
Peake's Hamlet, far more androgynous with her short hair and high-collared suit than on the poster image, is impressive but I can't say I found him/her at all engaging for most of the 3½-hour performance. There's a lot of striding around, a lot of tearful emoting, and a lot of grabbing people by the cheeks and kissing them on the mouth as a gesture of aggression, but none of the emotion demonstrated by the character induced strong feelings in me as an audience member.
The production as a whole is uneven, with some strong moments and strong characters and some scenes that seem very slow and difficult to follow. There has been a lot of cutting even to get down to 3½ hours; Fortinbras has gone, which removes the urgency of the threat from outside and also leaves the play to fizzle out, rather than ending strongly on a gun salute, with Horatio's "Goodnight sweet Prince, / And flights of Angels sing thee to thy rest".
It is good to see, in a modern-dress production where the characters carry guns rather than swords, that the final showdown is still a sword fight, impressively staged by Kevin McCurdy and very well performed by Peake and Zhangazha. The use of bare lightbulbs (not exactly uncommon in Shakespeare productions for some reason) with an electrical buzz on sound to represent the presence of the ghost is very effective and cleverly realised. However some elements, such as using rolled-up jumpers instead of skulls, look rather gimmicky.
So a rather mixed bag and a long night, but it's not a production that needs selling as almost everyone who will see it has already got a ticket.
Reviewer: David Chadderton