Hamlet
William Shakespeare
Shakespeare's Globe
Sam Wanamaker Playhouse
–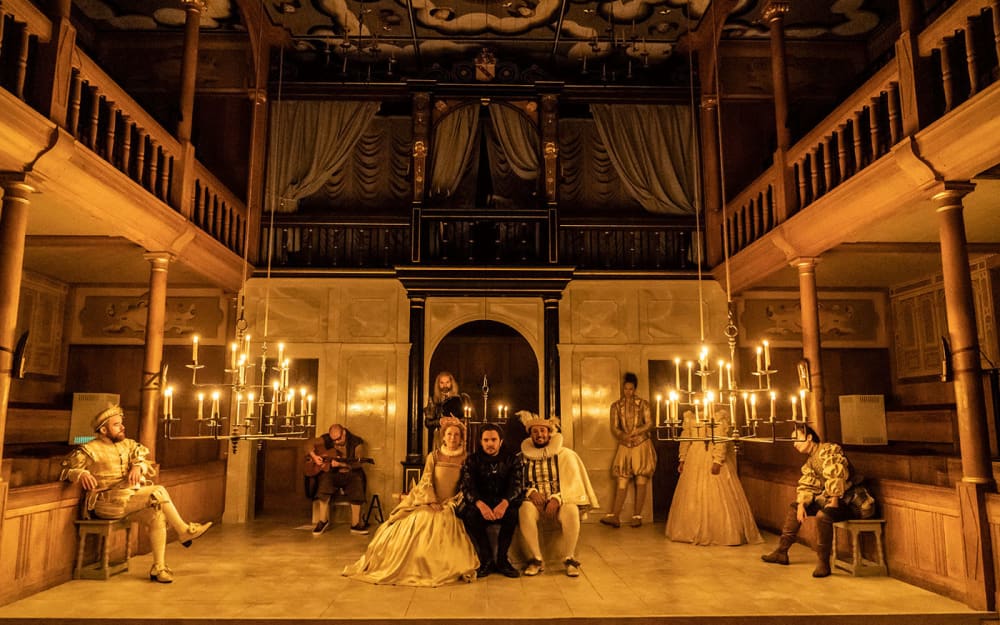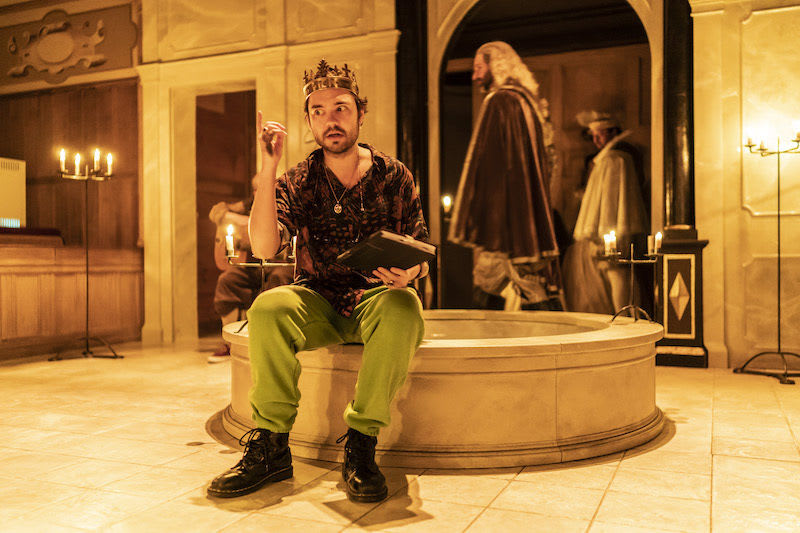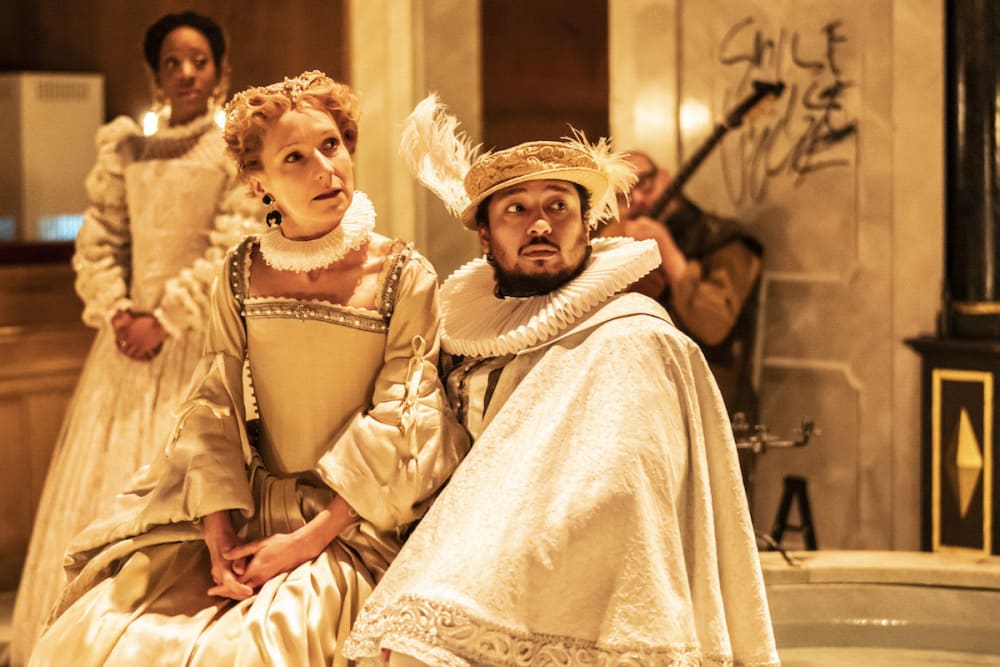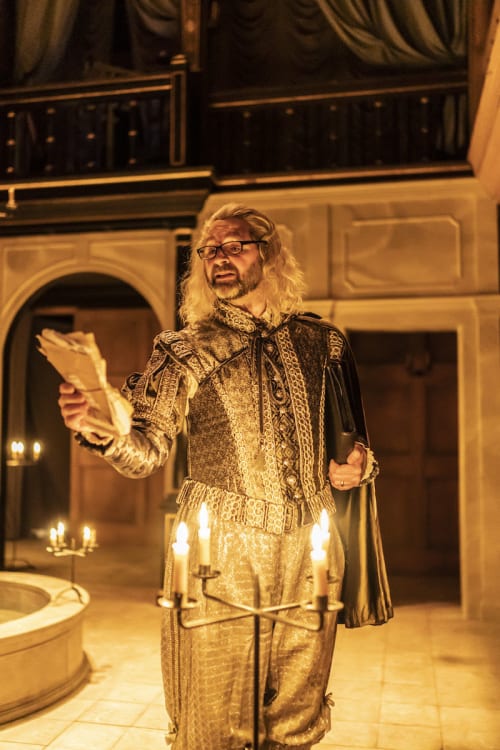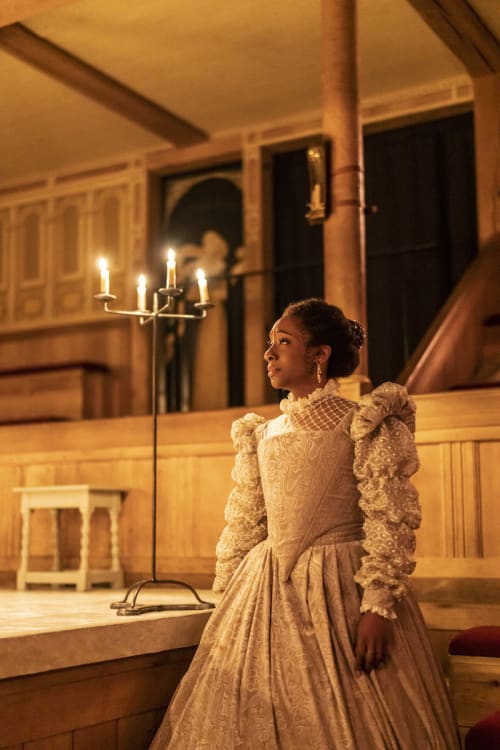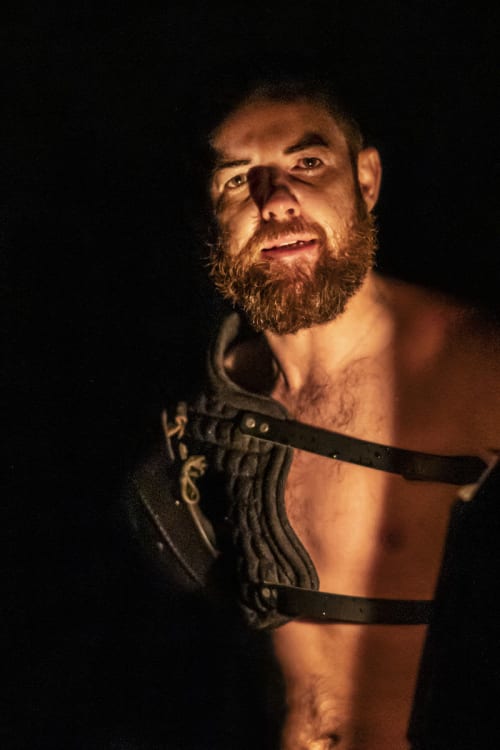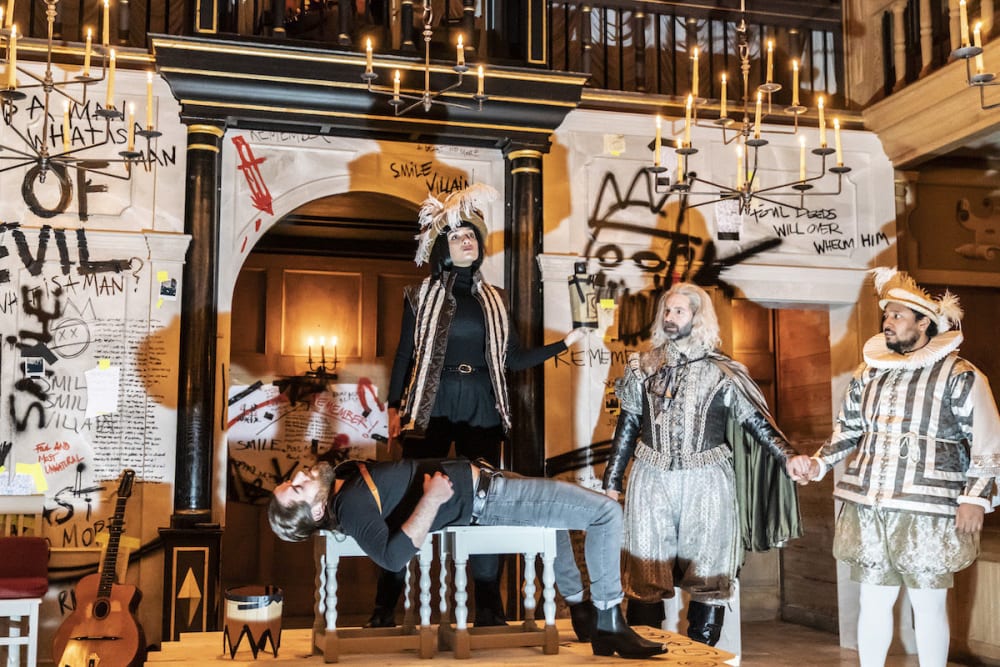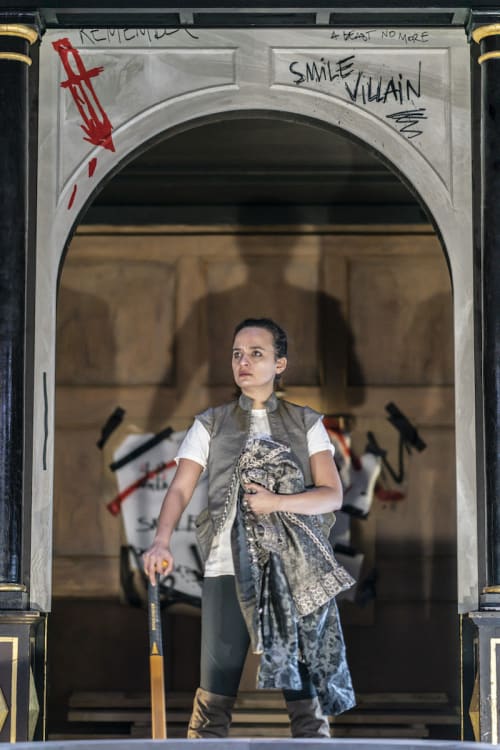 Sean Holmes's production of Shakespeare's great tragedy, the first time the play has been staged in this candle-lit indoor playhouse, is decidedly quirky with noticeable cuts, substituted text and inserted modern songs and a tendency to look for as many laughs as are possible. It lasts 3¼ hours (including 2 intervals) but though you may need to keep any eye on train times, it seems to pass quickly.
After a snatch of guitar from composer-musician Ed Gaughan (who is a regular presence for much of the play, even taking over the gravedigger slot, replaced with his own stand-up routine) and a few lines sung by Rachel Hannah Clarke's Ophelia, it pitches the stage into darkness as the castle watch and Hamlet's friend Horatio (Peter Bourke) try to connect with a ghost they think looks like their recently dead king.
George Fouracres's Brummie-accented Hamlet (when did he pick that up?) may be self-questioning but encourages a response from the audience. He seems more biding his time than unresolved and his "antic disposition" is part of a game plan that includes plastering the place with graffiti. The regular rhythms of iambic pentameter give way to a succession of short phrases, he chooses his words very carefully, but sustaining the thought and holding the whole sense together. In simulating madness, he manipulates Ophelia with brutal lack for her feelings, contributing to her derangement.
John Lightbody's Polonius seems to be another manipulator, no querulous dotard but a considerate courtier and father obsessed with detail. Irfan Ahamji's Claudius and Polly Frame's Gertrude are first seen as a happy couple dancing in front of their court. He stays smiling villain but by the end of the play she's drinking to cope with things and going bonkers.
Grace Smart's design mixes Jacobean ruffs and breeches with Doc Martens and other modern additions and she hides the theatre's ornate scena with whitewash (a ground for that graffiti) and sets a stone basin of water centre-stage which takes on a symbolic role. It becomes a depository for the things Hamlet gave to Ophelia, a place for a ghost to rise from, the dead to line up in (there isn't just one ghost in this staging) or to provide water for Hamlet to bless Rosencrantz and Guildernstern with.
As well as inserting expletives and a song from The Smiths, Holmes replaces the player's Trojan tragedy with an excerpt from Romeo and Juliet, having made Claudius declare "fuck Fortinbras" at the beginning, he cuts any later reference but finds space for an audience singalong.
Does Holmes really think Hamlet needs refreshing in this way? While getting across the essential story, this misses much of what makes this play so enduring, but you'll not have seen another Hamlet quite like it!
Reviewer: Howard Loxton