Hamlet
William Shakespeare
Dukes Young Actors
The Dukes, Lancaster
–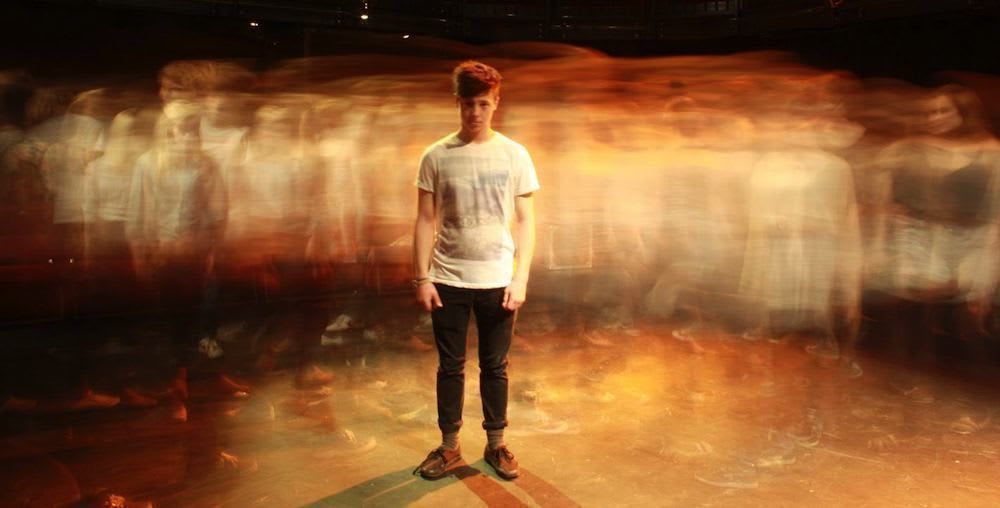 Even in a pared-down version, running at nearly two hours rather than three, this is no small undertaking, so every credit to the Dukes Young Actors for even venturing near the project in the first place.
Of course if you're looking for someone young enough to play the troubled Prince of Denmark then there's no better place to recruit him than among a teenage theatre group, and 17-year-old Lucas Button fulfils the age criteria.
You might even risk saying the required petulance comes easier too, but this young man gives more than just that in a brooding and highly physical performance that will do his professional acting aspirations no harm whatsoever.
Indeed it is the physicality throughout this production, engineered by Dukes associate director Louie Ingham—sharing the credit with the company—that marks it out as something special.
It's not just getting a cast of around 30 in and out of the venue's Round space, and having them shift a lot of scene changes at the same time. For in amongst these are clever and effective montages of movement hinting at the troubled minds of several key characters.
In this, and several other respects, the production answers its own question: "What would Quentin Tarantino do?" providing haunting visuals, and backing it all with some thrashing rock music and an equally effective sound design, both by Mark Melville. Brent Lees throws in an equally appropriate lighting design.
Just occasionally, in its anxiety to fill out every corner with some physical flourish, the production over-exerts itself. Hamlet demands moments of introspective stillness. And one or two of the cast need reminding there is never any substitute for voice projection—not usually a problem amongst adolescents.
These have to be minor quibbles though, in a physical and forceful production with several original and highly-dramatic staging techniques, that betrays a great deal of commitment and, above all, talent.
Reviewer: David Upton