Hamlet
William Shakespeare
The Rose, Bankside
–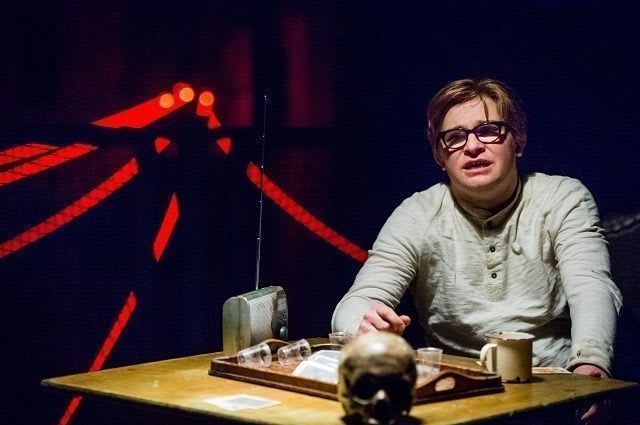 Performed at The Rose for the first time since 1594, Martin Parr's production of Hamlet is a fresh and pacey version with an impressively small cast of four.
Jonathan Broadbent is a surprisingly affable Hamlet using the audience as his confidants. His emotional seesawing is fascinating to watch and yet remains appropriately understated given the small performance area. There is at times a humorous twinkle in his eye which fast turns into a steely stare as some of Shakespeare's most famous lines drop like jewels from his lips.
Liam McKenna (Claudius/Polonius), Suzanne Marie (Ophelia/Gertrude) and Jamie Sheasby (Laertes/Rosencrantz/Gravedigger) make up the rest of the cast and with simple quick changes switch from character to character seamlessly.
What has impressed me about every production I've seen at The Rose is the imaginative use of such a compact space. Using a black backdrop, low lighting and minimal props, this court is certainly portrayed as a cold and barren place. After such a claustrophobic beginning, however, a final dramatic reveal adds emphasis to the mental isolation of the characters and creates a literal chill.
This new adaptation is a swift one hour and forty minutes and as such some elements and themes are pared down. However, the famous speeches remain, as does the impact of this timeless tale.
It is an intimate experience in a special setting; just make sure you wrap up warm otherwise you'll find yourself envious of Hamlet's cosy knitwear.
Reviewer: Amy Yorston