Handbagged
Moira Buffini
First Knight Theatre
Jack Studio Theatre
–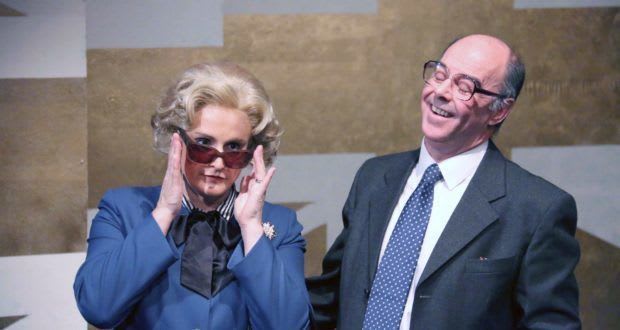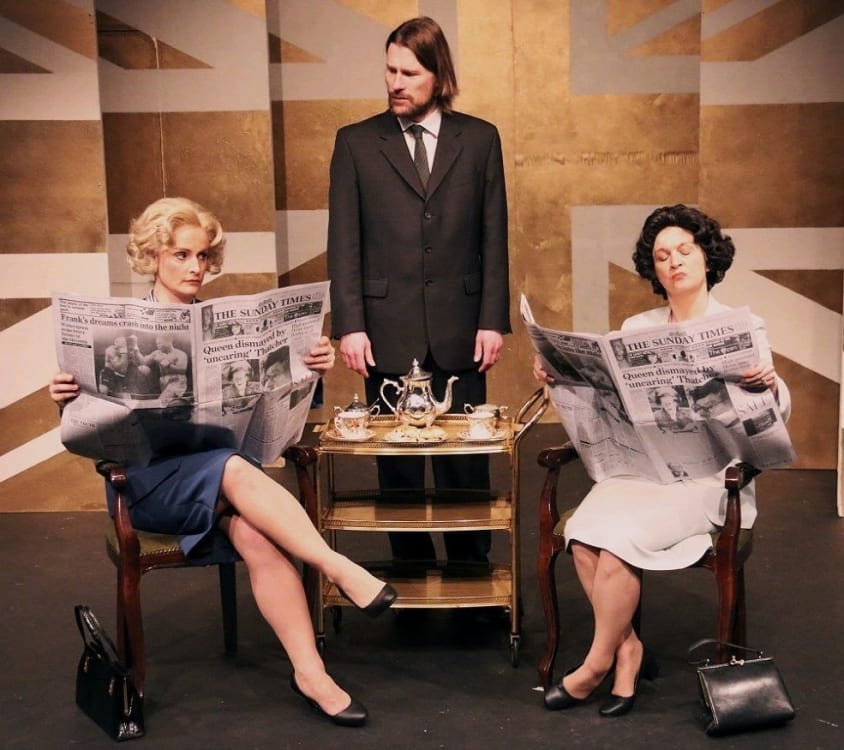 There is a lot of fun in First Knight Theatre's production of Moira Buffini's play Handbagged, and that fun is mostly at the expense of Thatcher.
She is instantly recognisable standing stubborn and uncomfortable at the front of the stage wishing she could sit down. But instead of getting herself a chair she waits for one to be brought to her by one of those she calls the "little men".
Unfortunately for her sense of the way things should be, it is the Queen (Pauline Armour) who drags a chair into view and that becomes a further reason why she can't sit. It had the audience laughing and set the tone for this gently subversive show.
The stiff inflexibility of Thatcher (T) is systematically undercut by the shrewd, more down to earth comments of Her Majesty.
The show takes us through the eleven years of Thatcher's premiership with Sarah Tortell playing the younger Mags and Sue Higginson as the older T. There is also a younger and older Queen.
The cast sound and look like the characters they play. Sue Higginson is very effective in conveying both the harshness and vulnerability of Thatcher. Pauline Armour is wonderfully warm as the compassionate older Queen (Q) who occasionally twinkles with mischief.
Mark Steere also does a remarkable job of playfully switching between various male characters from Denis Thatcher to Lord Carrington and Rupert Murdoch. You could imagine watching him do stand-up comedy.
A good deal of what we see of the encounters between Thatcher and the Queen are guesswork but they are believable and humorous.
T and Q are shown to differ on subjects that include the Miners' Strike, Rhodesia and the Commonwealth. Thatcher is reluctant to go to the Commonwealth conference in Zambia that the Queen regards as important. But when she does, she admits Zambia's President "Kenneth Kaunda wasn't as black as he was painted".
It's perhaps such comments that leads Q to say "One suspects she is racist".
Of course, T's view of Q is also critical. After watching the Queen's Christmas Day broadcast, she wonders, "is Her Majesty a socialist?"
At times, particularly in the first half, the show can seem like a collection of jokes and short memorable moments from Thatcher's long premiership. Although the second half is more focused and occasionally quite moving, it doesn't shake off the impression that we are being treated to a grand historical parade in which many events are simply name checked.
I enjoyed this production's humour and fine performances, but I did find myself wishing Moira Buffini's script had been more like a play and less like a comedy sketch show.
Reviewer: Keith Mckenna