Hansel and Gretel
Philip Pullman
Unicorn Theatre and Illuminations
–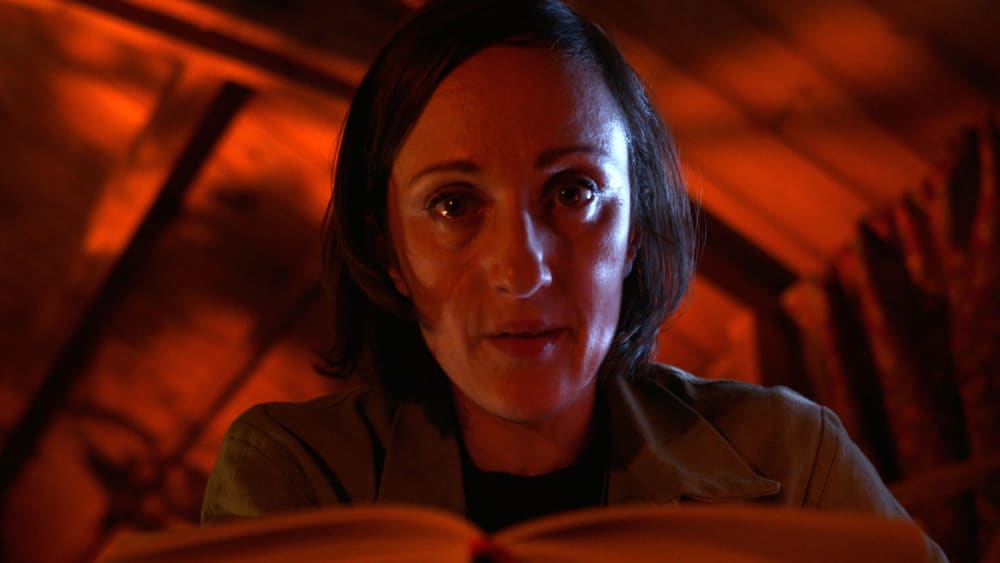 The third in the Unicorn's selection of Philip Pullman's stories is read by Nadia Albina, who delivers the tale of the two children abandoned by their parents in the forest with more restraint than the first two tales in these versions of Grimms' classics.
Though the reading may be calmer, it is just as direct, so the sudden jolt may seem the stronger when the story progresses when the abandoned children find the edible cottage in a clearing and in sudden darkened close-up, suffused with red, Nadia Albina turns herself into a witch or speaks as their stepmother.
Justin Audibert, director of this particular story, also makes frequent use of items in Charlotte Espiner's setting to illustrate the story: a circle of stones which Albina adds to as Hansel leaves them to mark their journey, a skeleton, the house of cake to take a bite from, the fire to push the witch in, even a little in cage in which Hansel is captive. They add a touch of "like this" to the telling, an extra aid to the listener's imagination.
Pullman doesn't tidy up the Grimms' tales. The poor here are desperate, stepmothers ruthless, children have to be resourceful. Get used it: life's tough out there but this twenty-minute tale does have a happy ending.
Reviewer: Howard Loxton