Hansel and Gretel
Englebert Humperdinck, libretto by Adelheide Wett
Met Opera on Demand
Metropolitan Opera House, New York
From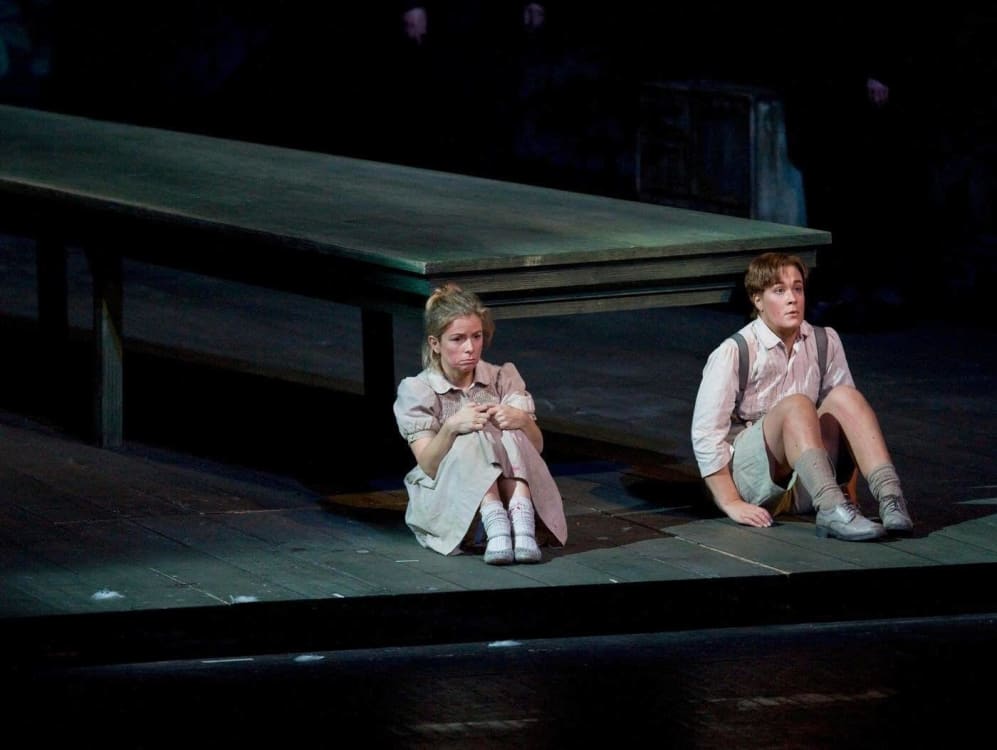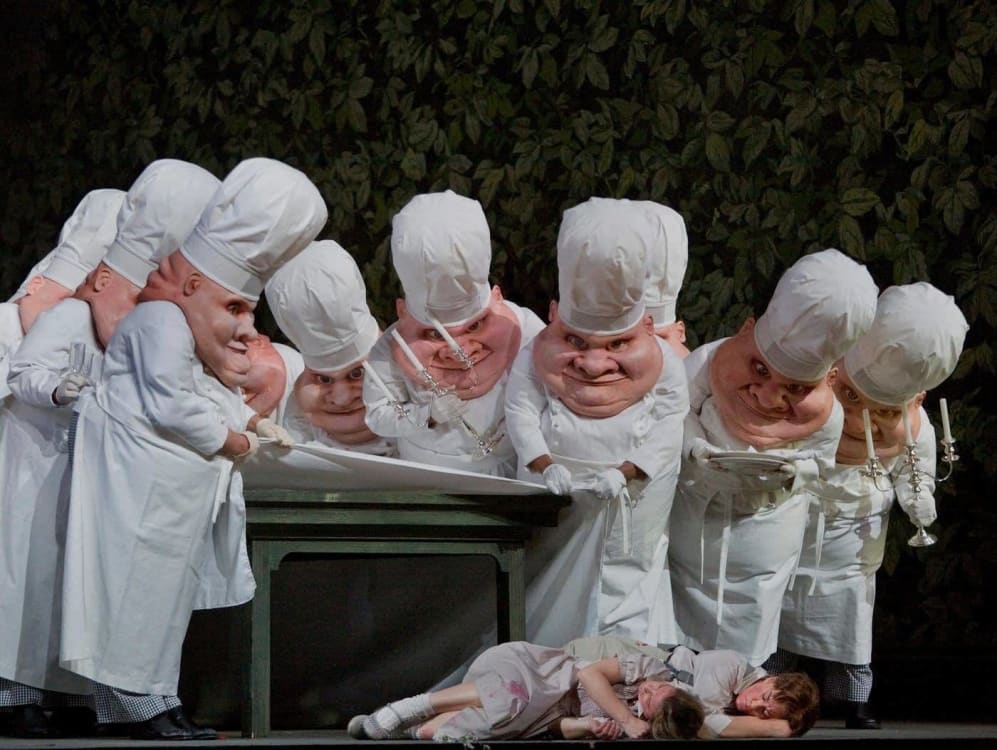 When I was very young, my parents gave me a book of fairy tales by the Brothers Grimm. I don't know what they did for you, but the stories and the illustrations certainly frightened me.
Engelbert Humperdinck's opera, which premièred in Weimar in 1893, waters down the story by getting rid of the violence, sadism and terror. The libretto is by his sister, Adelheide Wett. The music is tuneful, almost too tuneful for an unpleasant German fairy story, which might amuse Gilles de Rais
Richard Jones's production, conducted by Vladimir Jurkowski and designed by John Macfarlane, was seen at the Metropolitan Opera House, New York in 2008. The scene changes necessitated 85 stagehands.
The production is updated by 200 years. The desperately poor and starving parents, played by Rosalind Plowright and Alan Held, are not nearly as bad and far less abusive than the wicked parents are in Grimm.
There is, surprise, no gingerbread house to eat. The most vulgar image is a huge, wide-open Pop Art mouth. On the jutting tongue sits an enormous Black Forest gateau.
Alice Coote and Christine Schäfer as Hansel and Gretel make a good stab at playing guzzling 10-year-olds. They have been well directed by Jones but they are not appealing enough to make you care whether they are eaten or not. They are certainly not clever enough to outwitch a witch.
The pine trees, when they are lost in the woods, are humans in bulky black suits with massive pines for heads. Another big surprise is that there are no angels in their dreams. Instead, there are chefs with jolly carnival heads who serve up a banquet. The head waiter is a fish. It all makes for a charming pantomime.
The witch is played by a man in drag. Philip Langridge doesn't look like a witch. Vide Roald Dahl, he is a very human granny. The horror comes from what he does. He fattens up children and then turns them into gingerbread by baking them alive. In his kitchen, there is a long table full of mouth-watering real food and the walls are lined with dead gingerbread children. The witch gets her just desserts: Gretel and Hansel shove her into the oven. Bon appétit.
There are a number of ways of tapping into this opera and others at will. The Met Opera on Demand service offers annual ($149.99) and monthly ($14.99) subscriptions as well as a one-off payment ($4.99) for those who have limited time or only want to watch the occasional opera.
Reviewer: Robert Tanitch